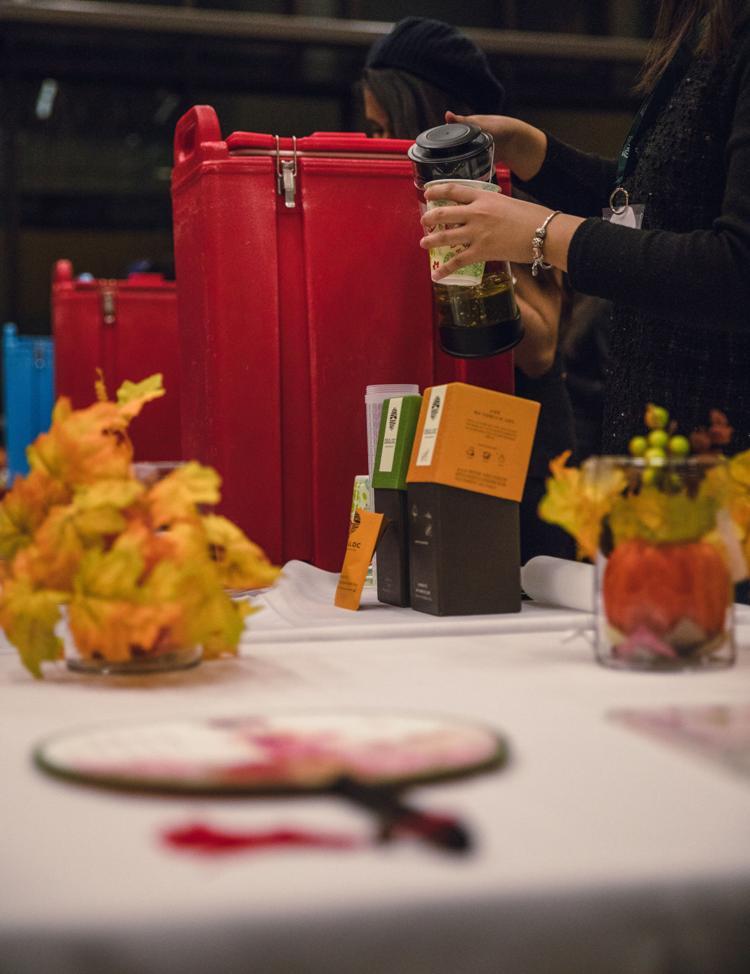 Most people are more familiar with tea than taiko, but on Nov. 15 at King's University College, attendees were treated to an exhilarating experience that exhibited both.
As part of Western University's International Week, King's International and King's University College Students' Council put on a concert showcasing the art of taiko — an energetic Japanese musical tradition centred around an ensemble of variously sized drums with an origin in military communication and Buddhist ceremony.
While remaining true to the percussive tradition, the performance occasionally augmented the ensemble with a bamboo flute known as a shakuhachi, and the guitar-like shamisen. The hall was filled with enthusiastic attendees, whose attention was glued to the impressive spectacle of sight and sound.
Nagata Shachu, a Toronto-based professional taiko group founded by musician Kiyoshi Nagata, performed a number of works with varying intensities and tones. From the opening, they played a militaristic rumble on the odaiko drum and then contrasted it with a haunting Japanese folk tune played on the shamisen. Every moment of the performance was charged with exuberance and energy. As Kiyoshi Nagata pounded intoxicating syncopations on his shime-daiko, his face shone with enthusiams and confidence.
Nagata Shachu's aim, apart from performing invigorating music, included "rejuvenating [the] ancient art form" and "creating a new voice for taiko." Only one of the pieces performed was traditional: the rest were original works written to highlight the performer's virtuosity.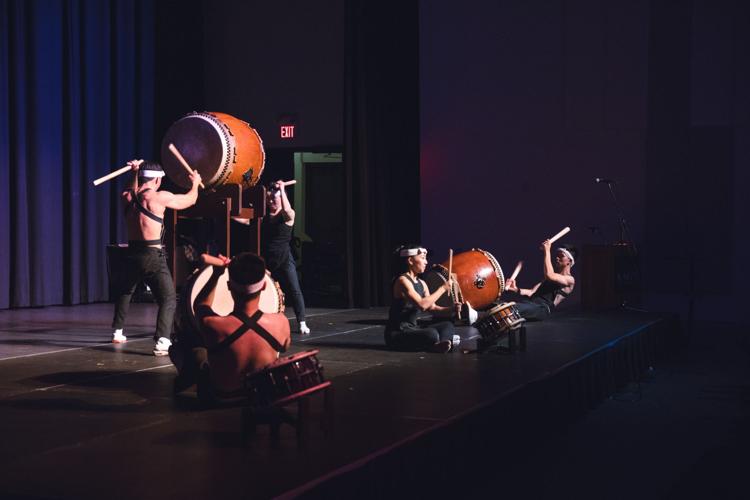 After the performance, many of the concert's attendees gathered to reflect on taiko. Derek Martin, principal of CultureWorks: English as a Second Language School in London, had experience playing taiko from his years living in Japan in the '90s. He acknowledged how far traditional taiko drumming had evolved.
"Modern taiko is a development of a traditional form, turned into an art genre," Martin says. According to Martin, taiko has been modernized from its ceremonial, pragmatic roots. "Traditional taiko is a lot simpler and not as interesting for the new generation." 
Yesenia Gonzales, a Western alumna who attended the event, was impressed by how engaged she was in the percussion style.
"It was interesting to see how important drums are to the tradition," said Gonzales. "It's also good to see the younger generation involved in taiko."
After the event, Gonzales volunteered at the international tea-sampling table featuring teas from around the world. Some of the teas featured included Korean green tea from the Jeju Island, Japanese cherry blossom-infused green tea, Indian Darjeeling oolong from the West Bengal region and the earthy Chinese yan cha "rock" tea.
Linda Weber, King's International Student Advisor, explained that after taiko performances, traditionally call for tea or beer.
"Like taiko groups, Western is about community, and that is what we are here celebrating," said Weber.
 Weber felt the concert was a perfect fit for International Week. "Music is a language that transcends boundaries; the sound of the drum beats with our souls," says Weber.