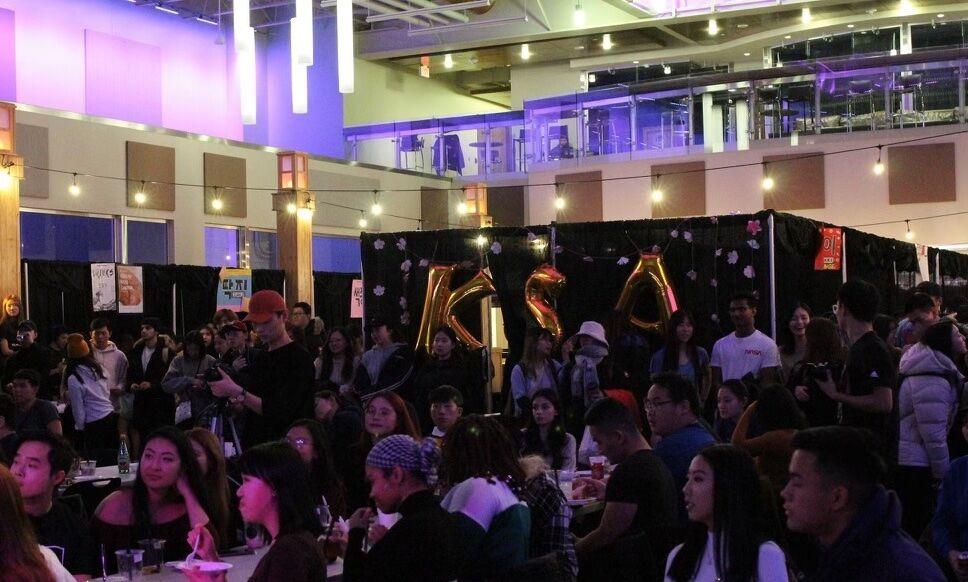 Western University's Korean Students' Association will celebrate Korean culture on campus at their largest annual event, Korea Day, this Monday evening. 
With the event themed around the full moon, brightly-lit booths will line the walls of Mustang Lounge, featuring traditional Korean games and snacks from local restaurants including Ozen Korea, Chungchun Rice Dogs and Chicken Plus. K-pop Western and Western Taekwondo Club will be performing on Mustang Stage throughout the night.
But Korea Day aims to show students more than just the "fun" elements of Korean culture, says Cherin Lee, the club's president and a third-year biology and medical sciences student.  
"For Korea Day, we wanted to integrate all aspects of Korean culture," Lee says. "Not just what's been really popular these days, but also the educational and historical aspects."
Alongside the performances, the event will have booths from Korean organizations at Western that focus on authentic Korean representation, beyond what's typically seen in the media. 
Informational booths from HanVoice Western, a human rights group for North Korean refugees, and the Association of Korean-Canadian Scientists and Engineers hope to give students a deeper understanding of the local Korean community and how to get involved on campus. 
Sharing Korean culture through multi-faceted events such as Korea Day has been the most fulfilling part of Lee's time at WUKSA. She notes that culture of any kind expands beyond one association or club.  
"There's a lot of different ways to get involved in the Korean community — it's not just the Korean Student Association that represents Korean culture," says Lee. "It might be difficult for some people to understand what each of these clubs do. For us as WUKSA, tying all [the clubs] into one is how we're going to communicate this on-stage at the event." 
The event is from 5 to 8 p.m. on Monday. Tickets are available for purchase on the USC storefront with admission priced at $20 for non-WUKSA members and $15 for members. 
---
Correction (March 10, 2023, 3:43 p.m.): This article has been corrected to reflect HanVoice Western and the Association of Korean-Canadian Scientists and Engineers will have informational booths at the event