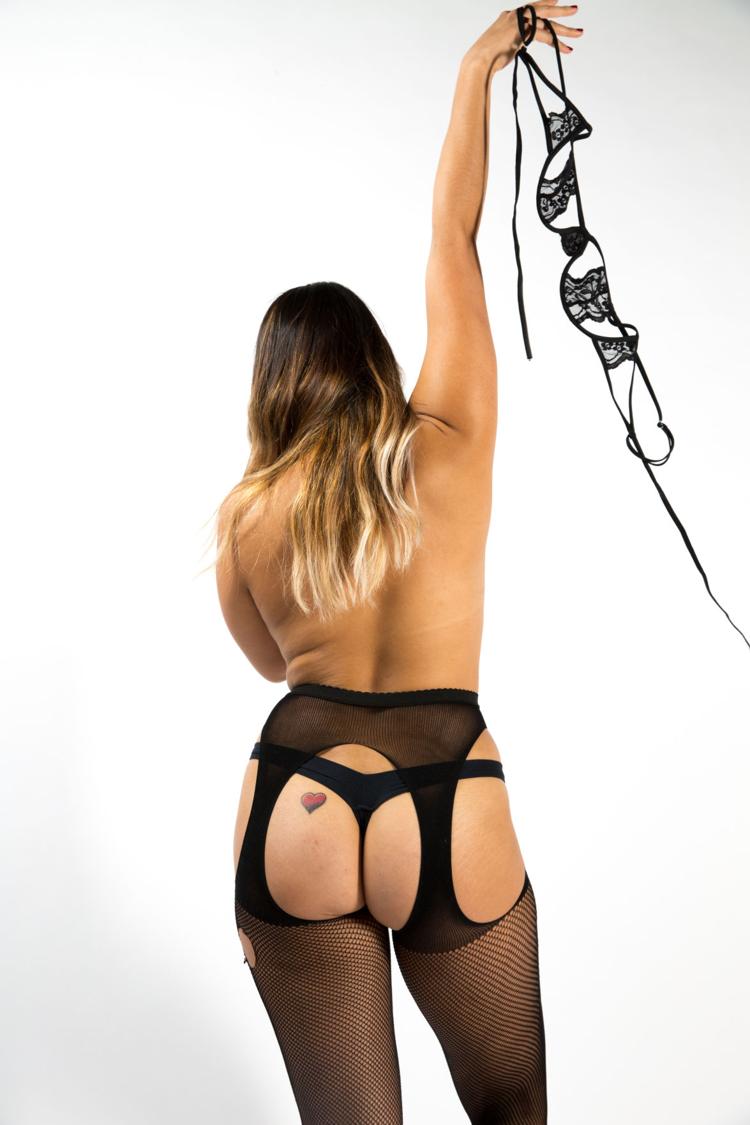 The right music can make a sex session way hotter— we all know that. The following tracks are the Gazette's recommendations to best complement those sex sessions this Valentine's Day and beyond. So press the play button on the linked playlist and make love.
1. "Hold On, We're Going Home (feat. Majid Jordan)" — Drake
From the Uber ride back, to stumbling into the bedroom, Drake's seductive crooning will help you take it all the way home.
2. "Thinkin Bout You" — Frank Ocean
Catch the drift of the track's surreal beat and plunge into Frank Ocean's soulful R&B with his most iconic track and let it all sink in.
3. "Fire & Desire" — Drake
A hidden gem in Views, this track's luscious beat will enflame your desires and get all your passions burning.
4. "Good for You" — Selena Gomez
Selena's lusty lyrics and bewitching voice will cast a spell on your session to ensure that it gets good for you.
5. "While We're Young" — Jhené Aiko
Jhené Aiko will take you on a journey of arousing imagination with her dreamy voice. Let her do the all talking while you indulge in intimacy.
6. "Skin" — Rihanna
@badgirlriri will give you the goosebumps and electrify all contact with her seductive vocalizations.  
7. "Birthday Sex" — Jeremih
Not your birthday? Jeremih's throwback hit will make you feel like it is.
8. "Slow Motion" — Trey Songz
This track is a sex sermon preaching the ideal holy act. In tingling falsetto, Trey will set the baby-making mood in motion.
9. "Back to Sleep" — Chris Brown
Of the vast number of Chris Brown's songs to make love to, this is the on to which falling back to sleep will seem impossible.
10. "Ride (Remix) feat. Ty Dolla $ign and K CAMP" — SoMo
SoMo's perfect blend of untempered lyrics and sensual melody to make the ride much more memorable.
11. "Or Nah (Remix)" feat. The Weeknd, Wiz Khalifa and DJ Mustard — Ty Dolla $ign
With the raunchiest lyrics, the track does not need any justification to be on the list. So, "will you lick that tip and throat that dick or nah?"
12. "Get You Good" — Roy Woods
This one's a highlight for crude lyrics like "Let me be your teacher while up in the bedroom" over a laid-back beat.
13. "Often (Kygo Remix)" — The Weeknd
The king of tropical house music remixes the hottest artist on sex. Kygo's vibes will surely get you going — often.
14. "PILLOWTALK" — Zayn
The heartthrob with a supermodel girlfriend tells you how to make pillow talk. Can't see any reason why not to listen.
15. "Sexual Healing" — Marvin Gaye
The all-time classic on one of the most intimate aspects of being a human, Marvin Gaye's magnum opus truly does justice to the idea in this sensual yet soulful take on sex as an act of healing.
16. "Ignition (Remix)" — R. Kelly
Another throwback classic, with an automotive metaphor and a fused pop and soul vibe, this remix of Ignition is perfect to rev it up to. 
17. "Wicked Games" — The Weeknd
The vulgar lyrics describing a dark erotic fantasy, 'Wicked Games' with its laidback almost haunting chorus will hex you to "dance with the devil."
18. "Adorn" — Miguel
An entrancing melody with enticing wailing over the soft lull beat set the mood and truly make Miguel's smooth naughty propositions the best voice-over for all of yours.
19. "Learn Ya" — 6LACK
Having the definitive trap vibe of the 6 blended with an alternative feel, the song's wandering erotic vocals promise to satisfy both parties. 6LACK makes learning seem a lot more fun. 
20. "Get You (feat. Kali Uchis)" — Daniel Caesar
The slow erotic melody and simple yet touching lyrics make Daniel Caesar's opening track a scintillating serenade you can move to all night.