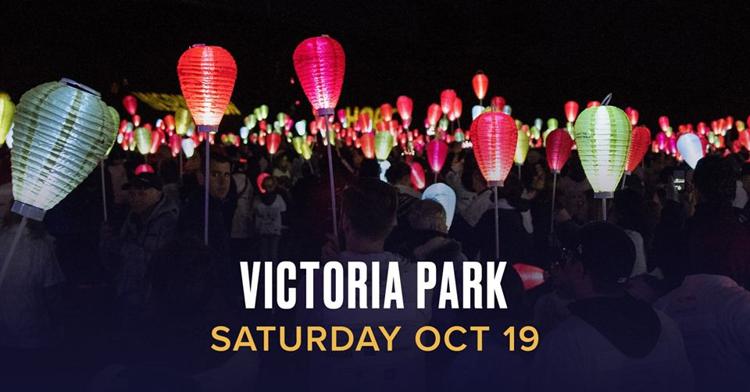 About 138,000 Canadians currently live with, or are in remission from blood cancer.
Light The Night, an annual awareness event at Victoria Park, aims to bring awareness and support for those affected by blood cancer. The eighth Light The Night walk is taking place this Saturday, Oct. 19, and is raising money for the Leukemia and Lymphoma Society of Canada.
Those walking will hold different coloured lanterns depending on their relationship with the cause. Red lanterns represent supporters, white lanterns are for patients and survivors. Gold lanterns are for people walking in memoriam.
"Funds raised through Light The Night help support vital patient services and the most promising blood cancer research taking place in Canada," said Jenny Calder, the director of the campaign. "There's no registration fee and no required fundraising commitment, but we encourage everyone to aim to raise at least $100."
This year's goal for the race is to raise $325,000. Western has their own super team for the event, which allows anyone from Western to donate in a collective group. The school's goal is to raise $10,000.
Those interested can pledge online or in-person at the event. Cash, credit, debit or cheque will all be accepted.
Registration starts at 5 p.m., with the walk beginning at 7 p.m.