Furnishing your student living space can be as exciting as you want to make it. Some choose to live with only basic necessities, while others want to make their house a home. Here are a couple of tips to amp up the decorative feel of your student house.
Lights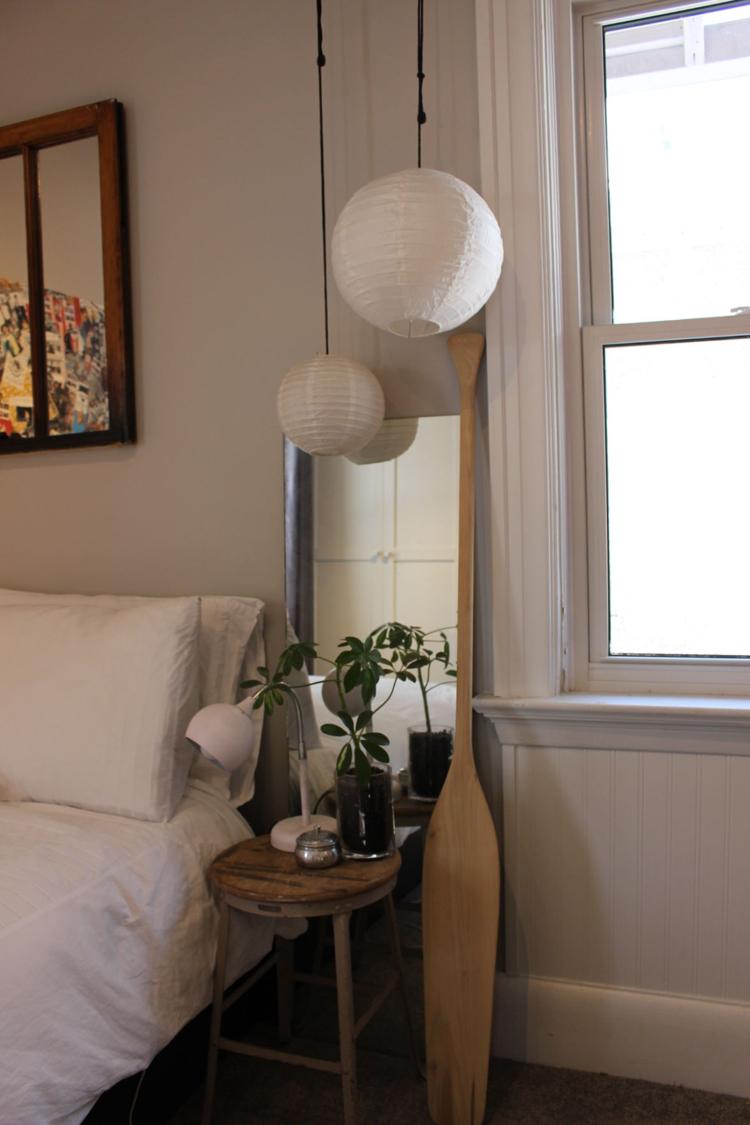 Lighting fixtures are pretty standard among student homes and most tenants don't even have the luxury of making major changes like that without a landlord's permission. However, there are super cute lamps and lighting options that are minimally invasive and make the home feel extra warm and cozy.
String lights are one of the most common ways to decorate your student home. String them around your ceiling or use them to frame mirrors or other decorative pieces in your room. Their warm glow is perfect for any night in. You can buy standard Christmas lights pretty much anywhere, but Urban Outfitters has some nice ones if you're willing to spend a couple extra bucks.
Hanging lights might take a bit more work to find and fit into your décor, but they can add some serious depth in your room, especially if you layer them. Since these will require a little DIY on your part, you can really make them your own.
Plants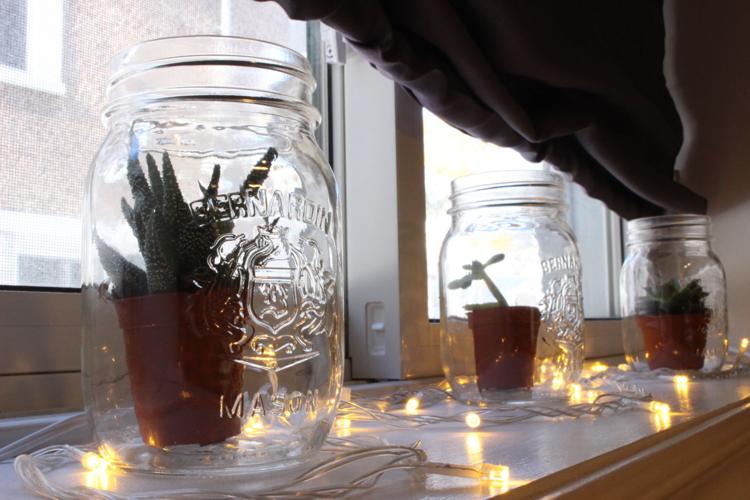 Bring some life into the space by planting flowers or cacti in literally anything. Mugs, mason jars, empty glasses, hats — as long as there's room for the roots to grow, plants aren't too picky about their home.
Wall art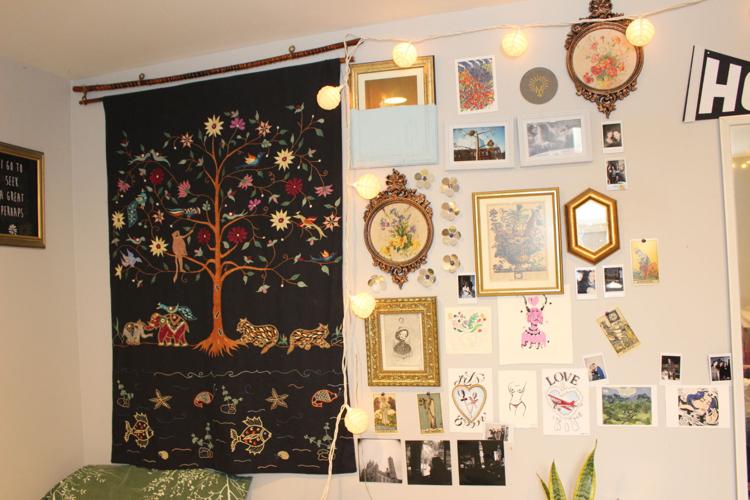 You can really take this any way you like. Some people choose to buy posters and paintings while others take the time to make their own art. Either way, it's the execution that counts.
A poster wall takes some time and effort, but with some creativity, the posters can really turn into an accent wall.
Personal art can obviously come in a hundred different forms, but if you're struggling to find some inspiration, a paper collage is an easy but unique way to insert your own style into the room.
Mirrors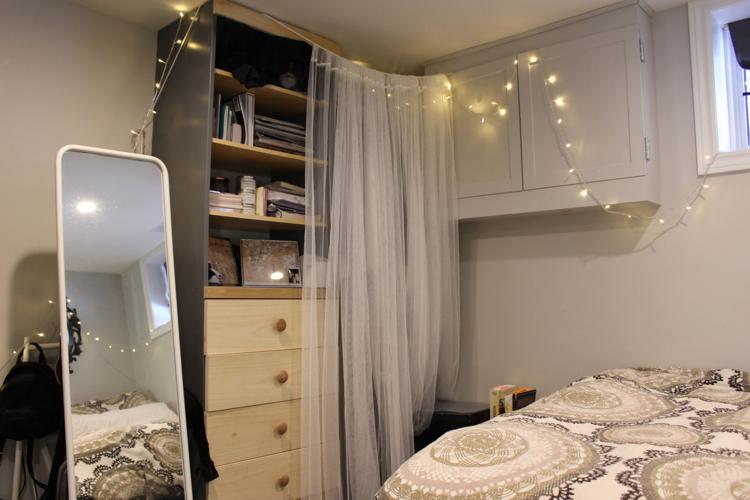 Mirrors are great because, not only are they necessary, but their decorative frames can really add to the design of a room. Storm some vintage shops or garage sales for cheap ideas, or check out Ikea for some sleek mirrors. Mirrors are also great for small rooms because they make the room feel bigger, so keep that in mind when designing.
Bold Prints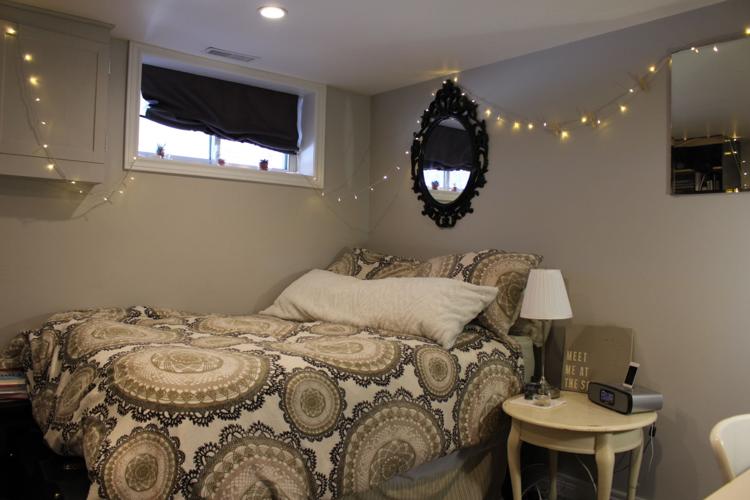 Monochrome is in, but some bold prints here and there can act as the focal point of any room.
Assuming that your living room is probably made up of your parents old couches, consider spending some money on a rug to give the room some colour.
Tapestries are also a great way to fill up some wall space while also adding some colour and patterns. 
Any minimalistic bedroom could use a great duvet. Duvets are literally sold anywhere, so the options are endless.
Fabrics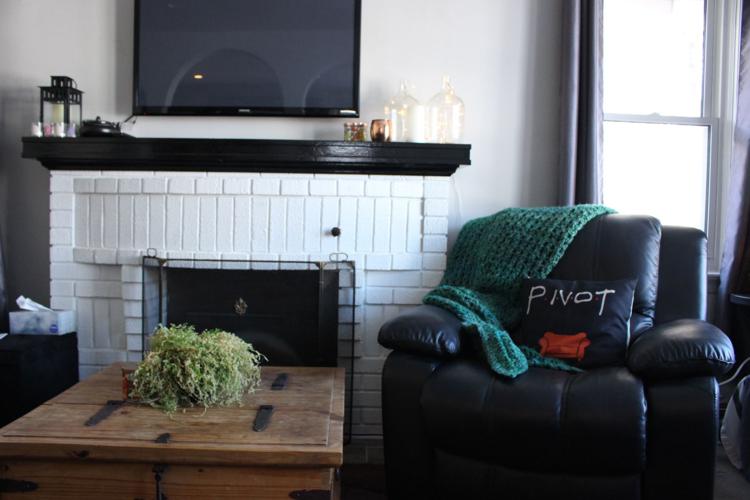 Use different fabrics and textures whenever you can to add something unique to any space. Fur, leather or cotton — the choice is yours. The great thing is that you can play with them in any room and in so many different ways.
If you're missing a door or two, like many student homes are, use a curtain to cover the space instead.
Throws are both versatile and textured. Use them as a blanket during a cold night and drape them over a couch for decorative appeal when friends come over.
Pillows also come in so many different shapes, sizes and textures. Mix fluffy ones with sparkly, suede ones or cotton ones: there are so many options out there!
Organization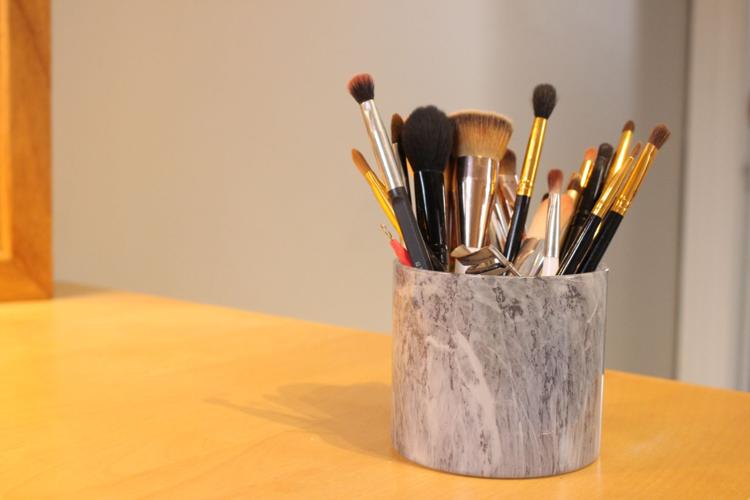 The best look for your home is to keep it neat and tidy, but being a student doesn't make it easy. By using organizing bins, you can keep the space free of clutter.
Clear bins are perfect to keep scarves contained while not hiding them away under your bed where you'll never see them again.
Candles are usually sold in cute containers, so make sure to use them to hold your pencils and pens or makeup brushes instead of throwing them out when the candle's finished. Microwave it for a couple of seconds to melt the remaining wax enough so that you can cut it out. Once you get it out, wash it with some dish soap and it's good to go.