"People will be born into a world without elephants and eventually without us."
"We have reached a point where people have put up with stuff for so long, so they're ready to show support for the movement," said Marian Buchanan, a resident and long-time climate activist in London. 
Buchanan, has been supporting the London Ontario Climate Strike for a while now. Since Sept. 20, London has been hosting a strike every Friday outside of City Hall.
Every week, demonstrators got together and held up large white poster-like signs with powerful messages written in bold colours about climate change.
This week's event was sponsored by London's Reimagine Co; but the strikes were inspired by Greta Thunberg's #FridaysforFuture. Fridays for Future, which started in Sweden and eventually swept the internet, was a call to take action against climate change.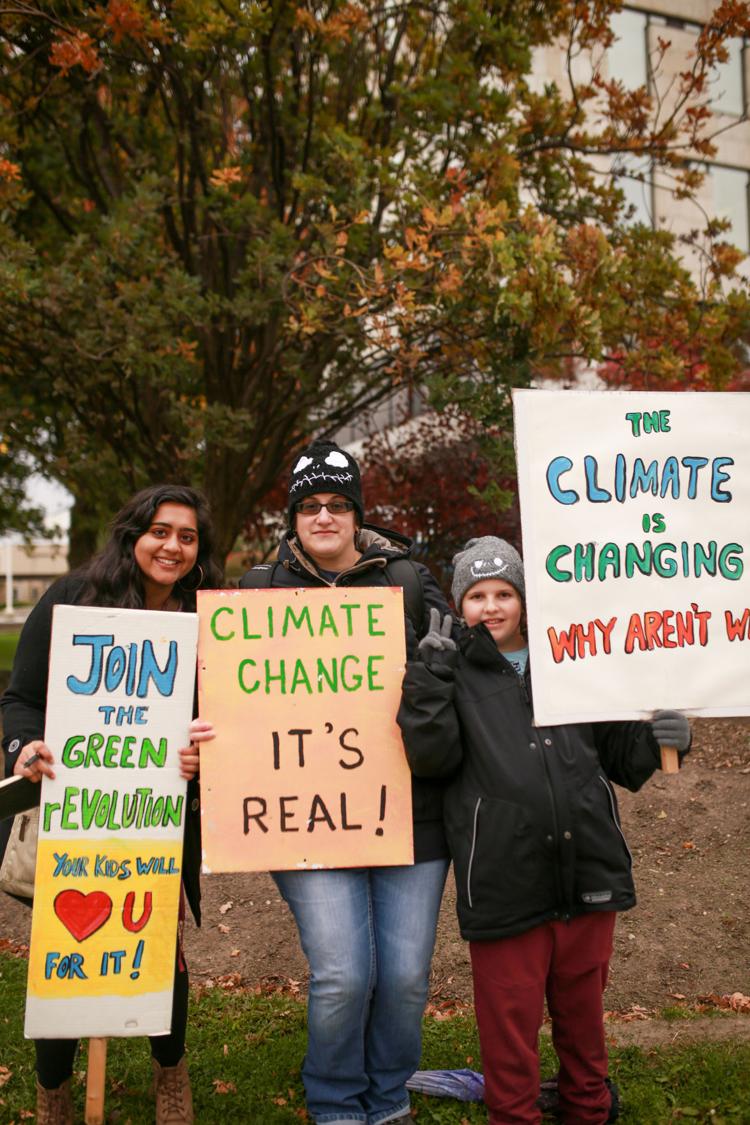 "It has become a global movement that has spread right here in the London community,'' said Buchanan.
Buchanan has also worked alongside many students from Western University and local high schools regarding the London Ontario Climate Strike. She relates to their frustration with climate change because of similar conditions in the 1960s that she endured, such as protesting to withdraw from the Vietnam war and bring awareness to the effects of war. 
"A lot of the worries during the peace movement when I was growing up have been re-triggered in me by the same things young adults are going through now with climate change."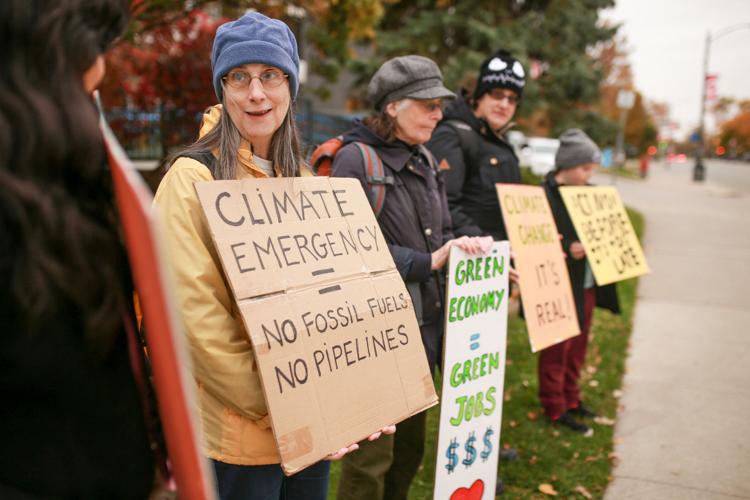 While working with students, she advises them to incorporate small adjustments in their daily lives if they don't have the time to come out and strike. 
"Use public transport. Try a vegan diet. The things I'm doing, anyone can do. Consume less. Reuse. Reduce. Repair. Get rid of unnecessary plastic. Care about the world."
Buchanan dedicates every Friday to the cause, and mentioned that climate change has been an issue for quite some time, believing these strikes have been extremely helpful in increasing public awareness. She referenced an analogy to illustrate: 
"Mushrooms are one underground plant, but show up when there's rain. They all pop up in clusters one at a time, but then all show up when it rains. Underground, they're all still there. These Friday events are one of those clusters. We're all doing this across the world in tiny clusters for one big, underlying cause. Eventually, we will all pop up to the surface."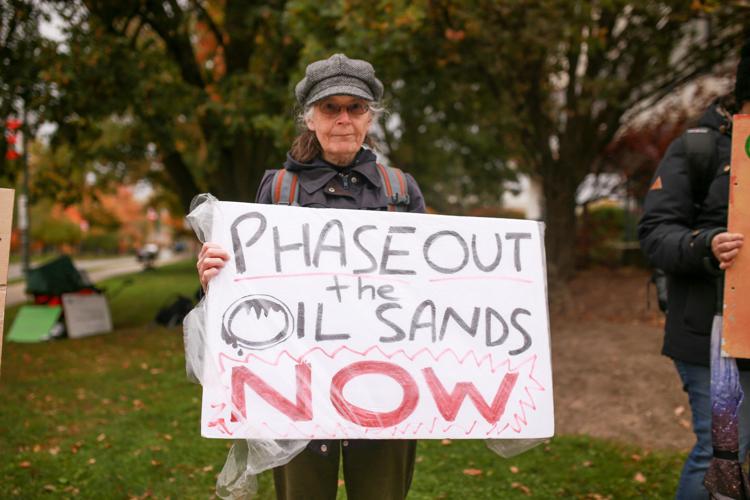 For students who are looking to get more involved in the efforts against climate change, the next global strike will take place outside of City Hall on Nov. 29.