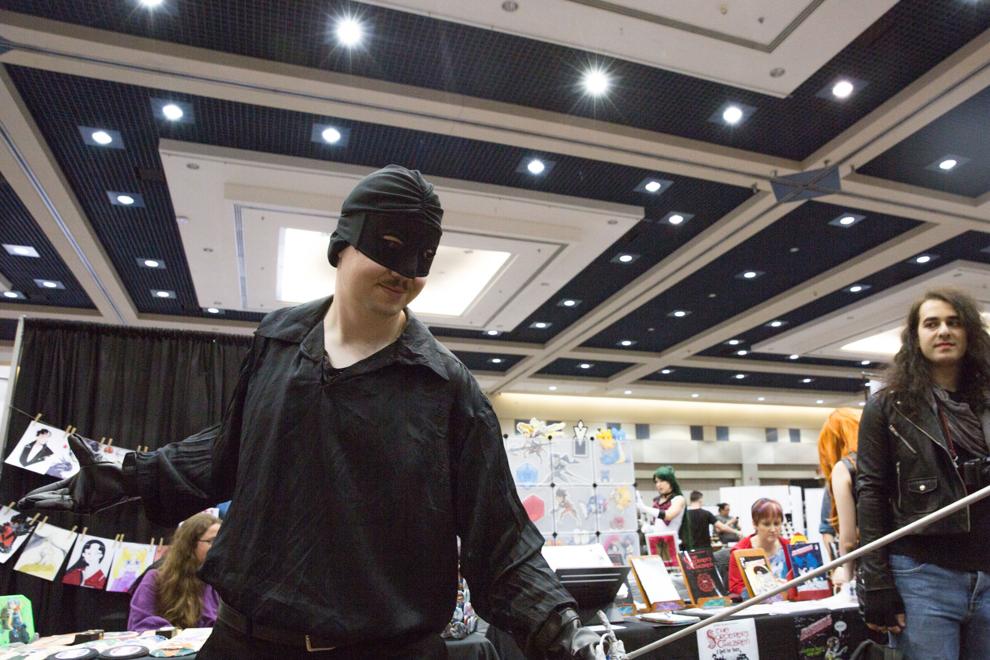 At the fifth-annual London Comic Con, you can attend a cosplay dance party, catch Captain America casually strutting his shield and watch Loonette the Clown from The Big Comfy Couch signing autographs.
"Whatever you feel like your thing is, we want to embrace everyone's fandom at this show," says Jacob Windatt, co-owner of the London Comic Con.
Whether you're craving nostalgia or you just want to dress up as your favourite superhero, there's something for everyone at the comic character extravaganza.
A big draw for this year's convention is the actors who will attend, including Lochlyn Munro (Hal Cooper in Riverdale), Daniel Logan (Boba Fett in Star Wars: Episode II Attack of the Clones) and James Marsters (Spike in the cult-classic Buffy the Vampire Slayer).
According to Windatt, the three-day event, which will take place Oct. 26 to 28 at London's Metroland Media Agriplex, will feature a treasure trove of celebrity photo ops, media and autograph sessions, memorabilia vendors, hard-to-find collectibles and video games, a live wresting match and a cosplay afterparty.
"I think that each year that goes by, you see comic con culture and geek culture grow and expand and diversify," Windatt says, citing appearances from entertainers outside of the comic book fandom, including the world's smallest person, Jyoti Amge, two members of Village People and a couple of WWE stars.
Windatt says that last year, fans came from all across the country and beyond, with 13,000 attendees coming from places such as Halifax, Saskatchewan and even London, England.
He's optimistic that this year's convention will draw about 15,000 people.
2018 marks the fifth year that the fan-centred show will see pop culture enthusiasts from far and wide embracing science fiction, fantasy, superheroes, droids, wrestling and the paranormal.
"The five-year mark for us is just a testament to London and Southwestern Ontario embracing this culture, and as long as people want to continue to embrace it, we are going to continue to embrace it," says Windatt.
Tickets can be purchased online starting at $26.