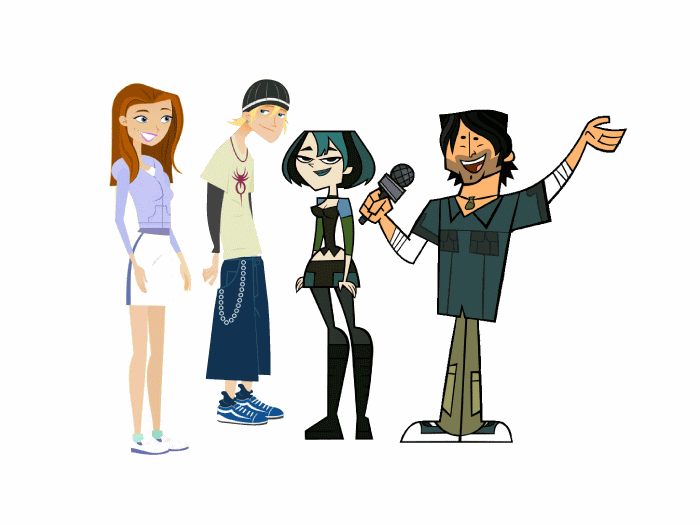 Life is sweet.
When you're growing up so fast,
You gotta make the good times last.
- Lyrics to "6Teen" by Phil Naro
Some theme songs, like those of popular '90s cartoons 6Teen, Flying Rhino Junior High and Mona the Vampire, are eternally ingrained into the minds of millennials. For Western University students feeling particularly nostalgic, 2017's London Comic Con's got you covered featuring the host of Uh Oh and voice actors from 6Teen and Total Drama.
Voice actors Christian Potenza (Jude Lizowski on 6Teen and Chris McLean on Total Drama) and Megan Fahlenbock (Jen Masterson on 6Teen and Gwen on Total Drama) were added to the lineup on Sept. 13.
"Every year, we try to add a voice actor or two to our lineup," says Andrew Kitt, president of London Comic Con. "The voice actors are always a tonne of fun."
Both 6Teen and Total Drama were Canadian shows that aired on Teletoon and later on Cartoon Network in the U.S. Kitt notes that most of the actors on both TV shows are Canadian and the shows were produced in Toronto.
"Being Canada 150, we made an extra effort to get a lot of Canadian content," Kitt says. 
While most comic convention guests sign autographs and pose for photos, voice actors do something that Kitt considers far more special: they record voice messages. Kitt recalls that Charles Martinet, the iconic voice actor behind Mario of the Super Mario series, attended 2015's Comic Con and left voice recordings on fans' phones.
"Nothing's better than having a voice message on your cellphone from Super Mario or one of the guys from Total Drama," Kitt says.
While voice actors typically read scripts in their characters voices, for the first time in London, fans can enter a contest to read scripts with the actors live on stage.
Scott Yaphe (aka Wink Yahoo) of the YTV game show Uh Oh is also joining the three-day event. Sticking to his game show host roots, Yaphe's co-hosting a London Comic Con-themed trivia game at the event.
London Comic Con goes from Oct. 13 to 15 and tickets can be purchased online, starting at $20.