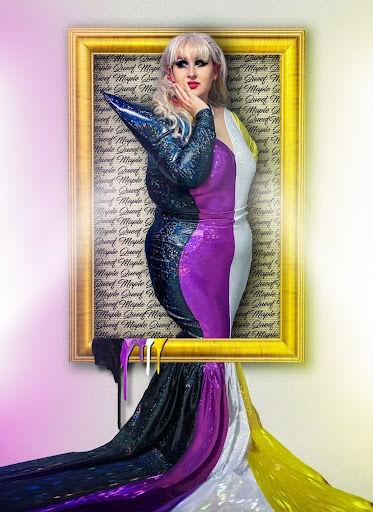 Resilience and adaptability are essential in times of crisis. 
It is these two characteristics that have kept London's drag scene afloat amid the coronavirus pandemic. 
Prior to 2020, local drag queens' primary sources of income were venue ticket sales and audience tips. But in a world where in-person shows are not always feasible, queens are adapting entirely new means of performing and making money: Zoom and Facebook live shows. 
Full-time King's student and local drag queen, Maple Queef, speaks on the hardships of this new way of performing.
Although the expectations and nerves for the actual show may not be as high online, the tips are extremely unreliable. "You're lucky if you get five or 10 bucks," they say. "Typically I pass on them nowadays because I just can't be bothered."
Another established queen in the local scene, Phoenix Black, echoes this sentiment. 
"It's totally different — you're only by yourself at home," she says. "You can still interact with people online, but it doesn't feel the same, and tipping is not that good." 
As a drag queen most known for her dancing and gymnastic tricks, she has found it challenging to navigate online shows in her one-bedroom apartment, resorting to dancing on the spot in her kitchen. 
The only alternative to these live streams, which are far more difficult to come by, have been the occasional private party and curbside performance. 
London drag artist Galaxy Rose says the city's drag scene was "really picking up" before COVID-19 restrictions hit, with new queens coming in and tickets selling out quickly. It came as a complete shock when this progress was suddenly taken away.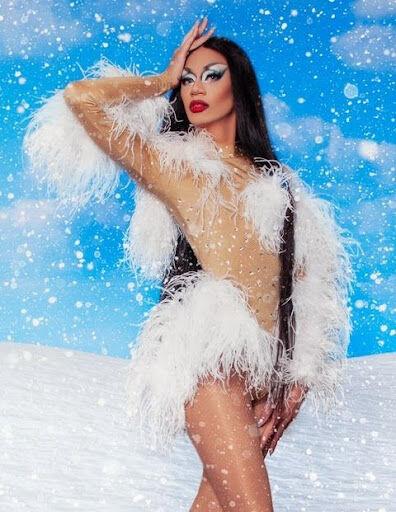 "Everyone was pretty devastated," they say. "But if we didn't adapt, we would have just sort of ceased to exist, because our presence and our engagement with our audience is what makes us, us."
Although online methods have not been an ideal situation, it is the attitude of queens like Galaxy Rose that keep drag alive in such a dark time. They have used the ongoing lockdowns as a means of honing their skills, polishing their look and finding what they appreciate about their art. 
"In order to get the [in-person] bookings, you have to fit a certain mold and I found myself working myself into that mold before lockdown and kind of losing the love of drag I had," they say. "Lockdown really allowed me to introspectively take a look at how I wanted to impact the world." 
Self-reflection has also been a driving force in Phoenix Black and Maple Queef's pandemic lives. Both queens have taken the time for self care through improving their makeup skills and considering what they want going forward. 
"We're all going through the same thing — mentally and physically — where we cannot do shows," says Phoenix Black. "I think a lot of us are focusing on ourselves."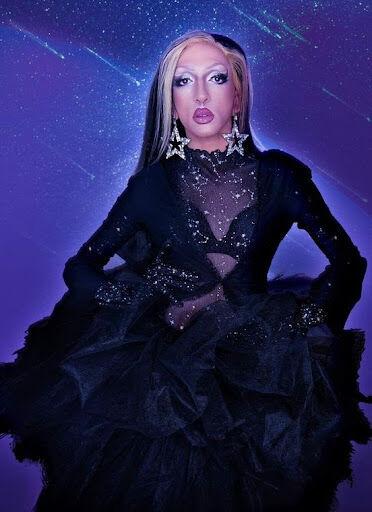 Maple Queef has taken this to the next level: raising awareness for mental health and illnesses through their recent performances. In one of their only online shows, Maple Queef sang "You Will Be Found'' featured in popular musical Dear Evan Hansen — a song that has "deeply affected" them as someone who struggles with depression. 
Despite the struggles Maple Queef has personally faced during the pandemic, especially with their therapy becoming less frequent and online, they say they've been able to pull joy from other local queens' perseverance. 
"The drag community is built off a lot of resilience," they say. "So it's not surprising to me, necessarily, that you see that." 
Galaxy Rose explains that, although they are "a little nervous and hesitant" about entering the post-pandemic drag scene, they are hopeful for a successful comeback. Local bars like Lavish and 765 Old East are the primary venues that book and advertise these queens — keeping their community afloat.  
"We need these spaces, we need to protect these spaces, we need to maintain them, we need to make sure that the community appreciates them," they say. "Because if we lose them, that's it."