London's 'grey area': Defining home from its streets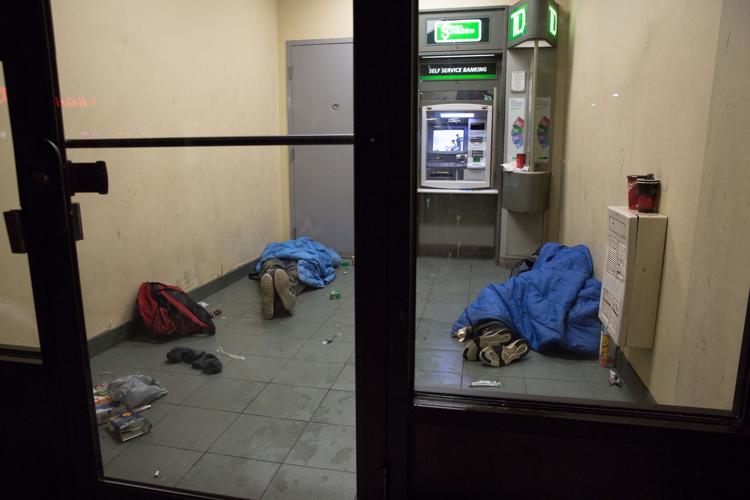 "In order for me to feel like I'm not homeless, I would need to feel like I had…"
Randy Knight trails off, stammering, searching for words he can't grasp.
Ten seconds pass.
"Kind of like the feeling of home, it's just like a warm love feeling, you know? Or that feeling of not being alone. Just that warmth. That's what stability feels like," Knight says.
This will be Knight's first winter living homeless. Aged 25, he moved to London from the Muskoka area two years ago, vacating a failed relationship. He hoped moving in with his mother in London would provide the stability he lacked.
Stability, warmth and safety all come up while Knight describes home; stability where he isn't moved up to four times a night and 12 times a day; warmth where he doesn't need two pairs of socks and slippers under his boots; and safety where he can sleep knowing his things won't get robbed.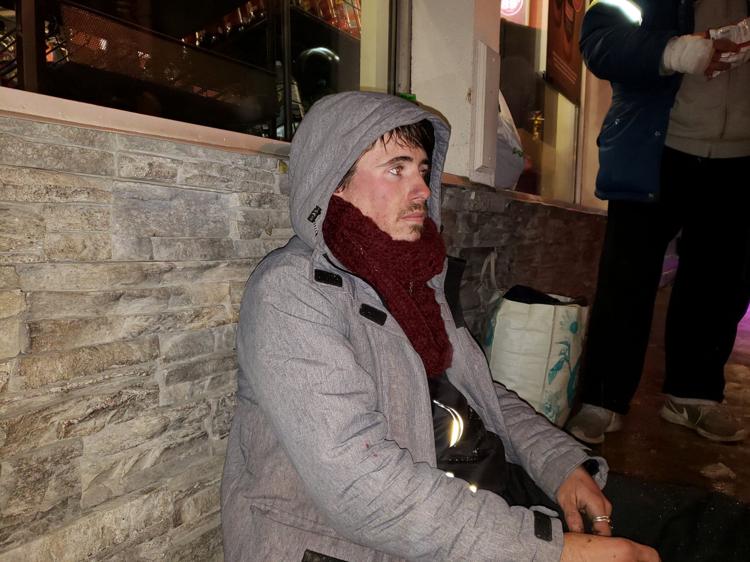 Knight describes his environment as a "grey area": a place where people, including the police officers who move him and the woman who gives him blankets and coconut water, recognize his situation is dire.
"I wouldn't even call it a border anymore. You realize that it's a land of its own. It's a very vast area. And it's scary," he says.
While Knight spoke, a few young men doing a scavenger hunt came by and gave him Doritos, asking to massage him for their game.
Knight stood up for the massage, then returned to his mat.
"And then stuff like that happens and you have to smile, right?"
---
David Bentley, English professor at Western University, has researched home in Canadian literature. His studies show home is a sense of belonging directly tied to physical space. When various groups immigrate to a new place, such as Canada, they often bring a part of their native culture with them. 
And regardless of where these newcomers settle, garnering a sense of home relies on manipulating environment in accordance with emotional ties to space. It is somewhere, Bentley says, where people can "dwell." It is a permanent condition of being that relaxes and provides a basis to pursue achievements and think in complex ways.
London's homeless lack permanence. They cannot dwell, nor can they achieve a sense of belonging as they shift from place to place within the larger community, of which one may feel, as Knight puts it, a "second-class citizen."
"It's very difficult to feel at home in a wilderness ­­­— perhaps impossible," explains Bentley.
In a given year, London's emergency shelters protect thousands of individuals from the city's urban wild. Chronic homelessness in the city increased between 2016 and 2017 despite a decrease in unique individuals using emergency shelters. The youngest age of independent youth accessing an emergency shelter decreased from 18 to 16 between 2011 and 2016.
The Globe and Mail reports that over the course of one year, beginning in October 2015, London recorded 19 dead individuals who were homeless, compared to 25 in Toronto — a city seven times London's size.
The streets' continuous threats of danger and loss are far from homey. The emotional connection birthed from a sense of space is hardly achieved when, like Knight, you're constantly on the move, with no clear way to refuge.
Addressing the psychology of home for The Atlantic, Julie Beck writes, "My house is a shrine to my homes." She designed her current house around the homes of her past. Beck has, as Bentley says, manipulated her current residence to form a sense of belonging. Beck expands, citing environmental psychologist Susan Clayton, to describe the home as a form of self-definition. We, particularly in the West, produce a public face through our home. We invest into it, whether it be our money, our energy or simply our time, and it reflects this investment.
Here, it's evident that those in homelessness don't have anywhere to invest. They can't connect with the parks and lobbies they sleep in; these spaces are not their own. Parks and lobbies don't provide a sense of belonging, nor the necessary conditions for self-definition.
In his study, Home is Where the House is: The Meaning of Home for People Sleeping Rough, Cameron Parsell interviewed 20 people living homeless in Brisbane, Australia. Participants reported their inherently public lives as "overtly problematic," with sleeping on the street particularly so, given the ongoing fear of attack.
One participant, Wayne, lives in a tent. He highlights a struggle for relaxation similar to Knight's.
"It's not a home, you know. A home is where you can go, and you're safe. You know you can lie down and relax. Like not here, sort of. I'm a deep sleeper, but you wake up with any little noise. Yeah, it's not a home. Just somewhere that's better than sleeping out in the rain or outside. No, it's far from a home," he says.
An individual rests under a bridge in Harris Park on a night with a temperature as low as -4 C, Nov. 15, 2018.
---
London's municipal government and local organizations seem to take the concept of home seriously. It's often defined, and through consultations with individuals in homelessness, communities attempt to service home-like needs.
But there are often struggles in providing these services. There are limited resources for any group, and providing tailored needs to unique individuals and families can be challenging for both those in homelessness and the groups providing resources.
Jan Richardson, manager of homeless prevention for the City of London, admits to difficulties in finding housing in London's private market, with its vacancy rate shrinking from 2.5 per cent to one per cent in a "very short period of time." Despite this, Richardson and the City of London believe understanding individuals' needs can provide the right resources at the right time. And the crux of their needs-based approach: housing.
"Homelessness begins and ends in a home," Richardson says.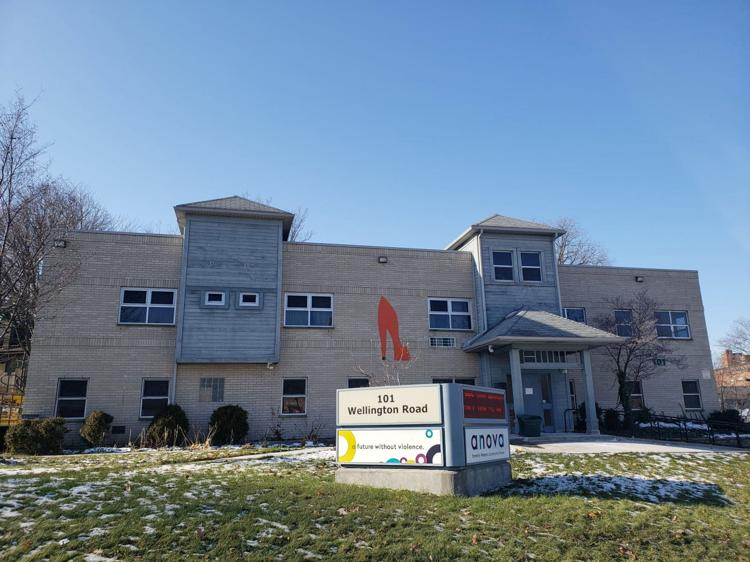 At Women's Community House, a temporary housing facility overseen by Anova, coordinator Carolyn Smale knows their services cannot replicate home. She's critical of how widespread the term "housing" is around London. She feels a focus on safety and security is necessary to create a home-like environment, and says simply focusing on housing may create issues where fundamental needs, such as a welcoming, secure and private environment, may be overlooked.
Smale recalls moving women into new residences, only to postpone the move given the space's inadequate living conditions.
She says the women and children who live at Women's Community House receive stability necessary for reforming a sense of home: children go to school to maintain a sense of routine, the entrance is secured to protect from violence and there's a caring chef to put food on the table.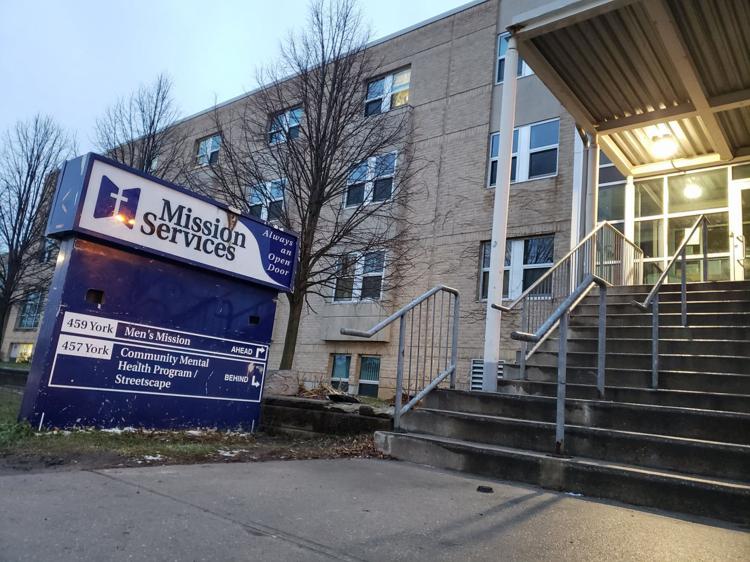 Similarly, Rachel Ganzewinkel, communications and public relations coordinator for Mission Services of London, says individuals achieve a sense of belonging at Mission Services through, among other sources, a professional chef who cooks food reminiscent of home. Ganzewinkel admits that the shelter itself cannot replicate home's sense of belonging, but through their community-centred approach across a host of community resources, including their Men's Mission shelter, community mental health programs and Rotholme Women's & Family Shelter, Mission Services seeks to grow community to support individuals where they are.
Though, across cultures, home — and the methods used to effectively engage those in homelessness — vary.
Andrea Jibb, Indigenous community planner for London's Atlohsa Native Family Healing Services Inc., tailors programming and supports, whether for housing, legal issues or mental wellness, to Indigenous peoples in homelessness.
Jibb, referencing a 30 per cent rate of Indigenous homelessness in London despite Indigenous peoples making up only two per cent of its total population, describes unique cultural needs of Indigenous peoples. She explains that Indigenous orientations to place are more socially oriented than in many Western cultures, and without a proper sense of place that reflects Indigenous heritage and sociocultural connections — perhaps achieved through building a lodge or a teepee — Indigenous peoples in homelessness will continue to feel disconnected.
This leads to struggles for basic needs, of which safety is Jibb's highest priority. 
"We hear a lot about cultural sensitivity training and safety, and ultimately, that's really a baseline, right? Safety is an absolute baseline," Jibb says.
Atlohsa is currently undergoing consultations with members of London's Indigenous homeless population to better service their needs. The recommendations formed through this report will be provided to the City of London.
Separately, London is in the midst of a five-year review of its homelessness prevention and housing plans, partially consisting of community consultations to address challenges London continues to face.
---
At 50 years old, Pam Evans knows what she wants. After two years of homelessness, spending summers outside and the rest of her time between friends' places, shelters and, as she did recently, jail, Evans wants a space of her own. And as of next week, with the assistance of her support worker, she'll have it.
Right now, Evans is tired of her ex-boyfriend, whom she describes as a drug addict, bothering her for support once he runs out of money. She says she's tired of "street politics" and of the shelter system.
Generally, Evans is just tired.
"I'm shuffling around. I can't be sick.... I can't have the day off. I never have the day off. I have to keep going," she explains.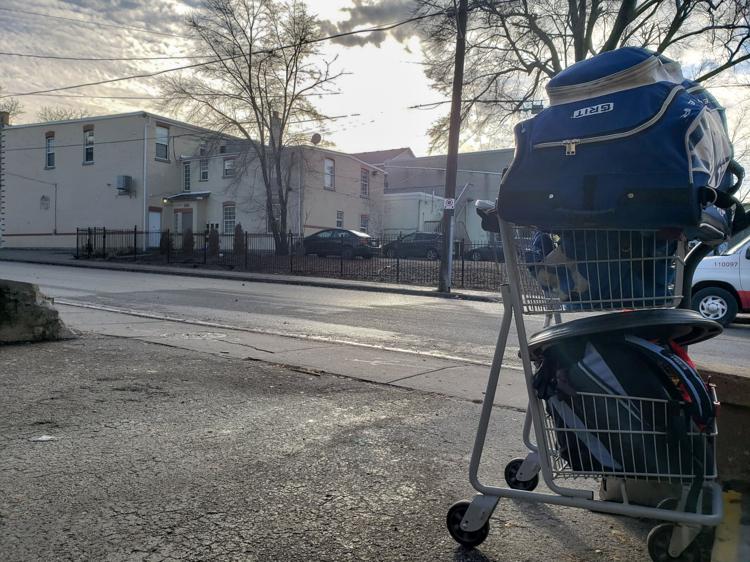 Homelessness is a "full-time job" for Evans. And it isn't homey. She doesn't have her children or grandkids with her, who are living in Evans' native Windsor. Her life is stressful. It relies on struggling for clothes and evading thieves.
As for what home is, Evans is brief. "Safe. Home should be safe. Lock the door, and that's that," she says.
Evans looks forward to Christmas dinner and time with her family. But past them, Evans says no one is coming into her new place. She's let people in before, and it dragged her down.
"Once I get [my place], I'll be happy. No one's coming in. I'm just going to be there by myself for a while."