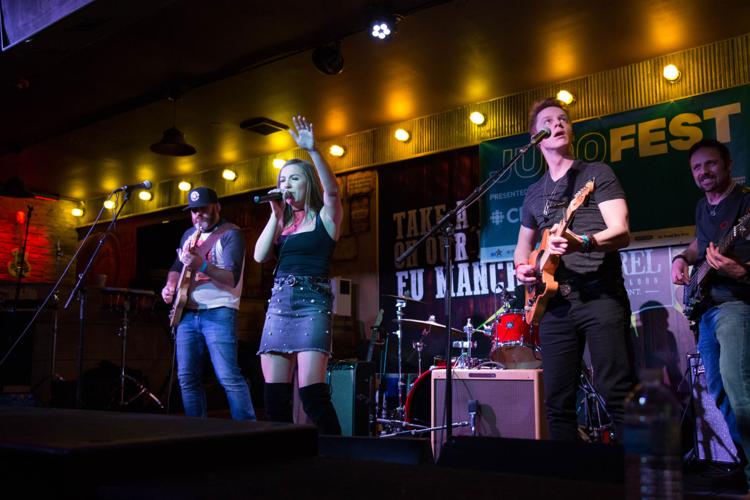 Genevieve Fisher, Poesy, Ben Heffernan and the Ivory Hours all have one thing in common — their London roots brought them home to celebrate the Junos.
JUNOfest, the festival that culminated in the Juno Award ceremony on March 17, featured around 100 artists at over 15 venues down Richmond Row and beyond, highlighting London's growing underground music scene; groups included local artists, bands grown in the Forest City that have since moved on and Juno Award nominees.
JUNOfest offered London the opportunity to see just how talented their town was, and the entirety of the festival brought strong performances to a cold March week.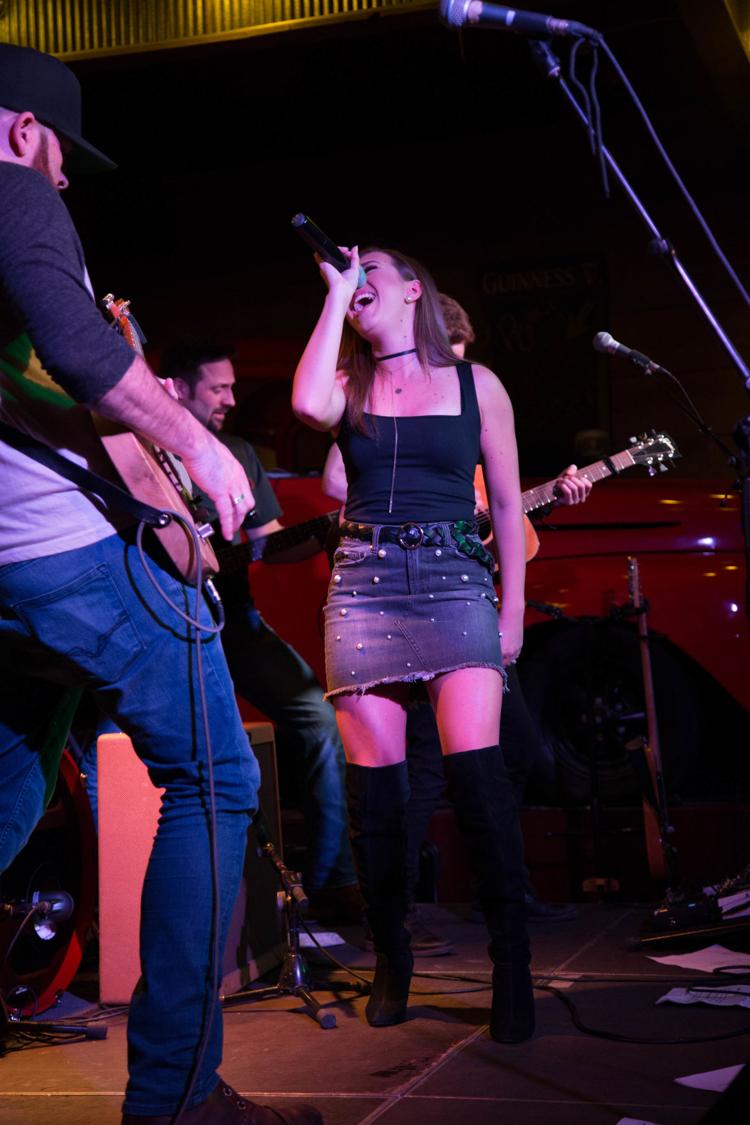 Fitzray's Restaurant and Lounge on Dundas Street saw a bustling crowd on the second night of JUNOfest, hosting Londoners Ben Heffernan and Western alum Poesy, among others.
Heffernan brought his guitar for a modern folk set that wooed the crowd. Heffernan had a busy year, only having returned from tour across Ontario and Quebec with Western alum and folk artist John Muirhead a few weeks prior. The 18-year-old was also nominated for a Canadian Folk Music award this year after his EP launch party at the Rec Room in the summer.
The London native has been playing music for as long as he can remember, receiving his first instrument, a ukulele, from his parents when he was two years old. He graduated to guitar when he was seven. Demonstrating his entrepreneurial side, Heffernan started booking his own gigs when he was 13, emailing bars and venues around the city. Although he was frequently turned down due to his youth, Heffernan's persistence paid off; he's now playing the same venues he emailed — and more — just five years later.
The young songwriter, who graduated high school last year, plans to study popular music and history at Western this September. He intends to share his music on Western's campus while also continuing to write and record. Heffernan says he's in the process of writing songs to record.
"I have tons of songs. It's just a matter of getting them out there," he says.
Heffernan was followed by Western alum Poesy, on detour from her Canadian tour. Poesy graduated with a degree in English literature and creative writing only four years ago, working customer service jobs for a few years before leaving to focus on music full-time.
"I can see myself getting infinitely better just from the amount of time that I have to dedicate to [music] now," she says.
Working with producers in Toronto has forced her to write all the time, even when she isn't feeling inspired, as she explains: "You've got to get all the bad songs out so you can get to the good songs."
Poesy's performance was breezy and haunting, matching her flowing red curls, loose floor-length dress and bare feet. She finished her set at Fitzray's with her newest single, "Strange Little Girl," to a mesmerized audience. She'll be releasing an EP in June, following the tour.
Working in Toronto's music industry has given her the confidence to take creative risks in her music as well as her performances. While touring in Alberta, Poesy had a streak of inspiration, scribbling down the opening of a song backstage — and then performed it, making up the bridge while on stage.
"I was backstage, and it was Valentine's Day, and I was feeling a lot of things.… This will be in the movie someday," she joked.
Despite enjoying her cross-Canada tour, Poesy is happy to be home — even if it is just for 24 hours. But that was still enough time for her to stop at Plant Matter Kitchen before the show. After all, the best part of London is the food, she says.
She believes hosting the Junos will inspire London artists to put themselves out there in the future. By performing alongside famous London acts, she hopes to show emerging artists that you can make it, even if you're from London.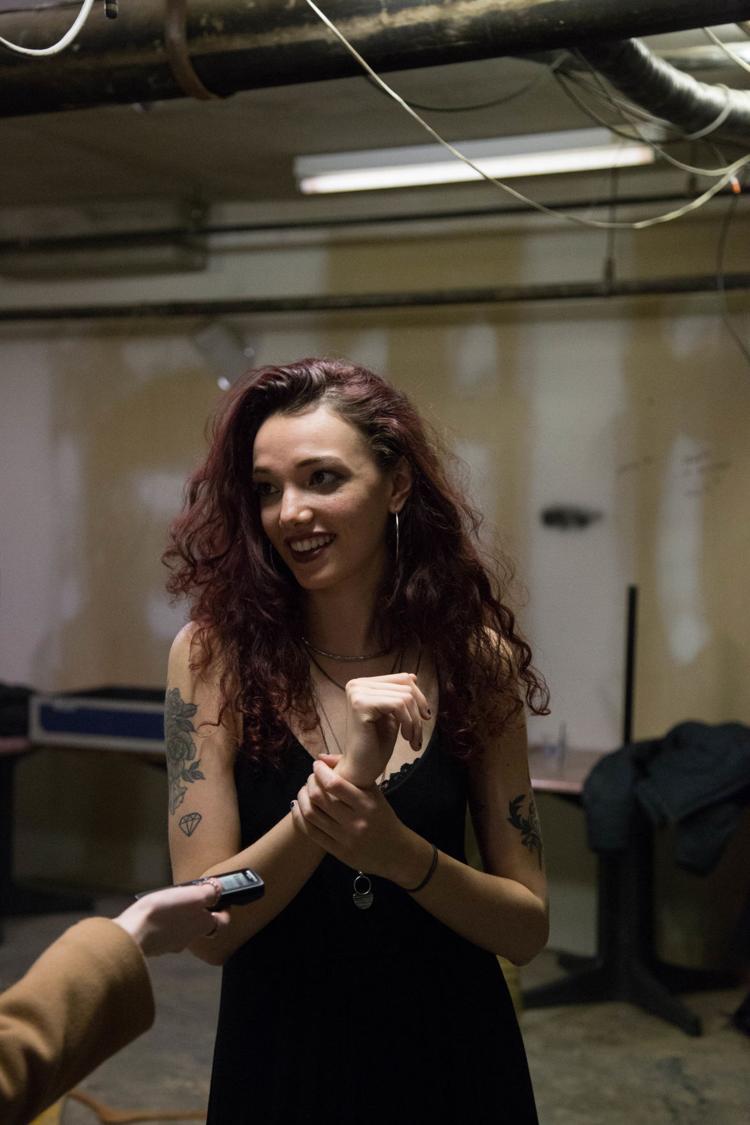 The Bull & Barrel Urban Saloon had a busy few nights, hosting Western alum Genevieve Fisher on the Friday. She singled out members of the crowd to sing to as they danced along to her original tracks and a cover of The Tragically Hip song "Blow at High Dough."
Fisher's music has come full circle; she began her career at two years old when her grandmother entered her in the Ilderton Fair singing competition, and now Fisher is working on her latest song, "1943," about her grandmother.
Fisher travels to Nashville when writing songs and recording, and has been doing so since her undergraduate degree in popular music studies. She likes to go into songwriting sessions with a title and a basic story. Then, she works out the rhythm with her songwriters. Storytelling, she explains, is the most important part of country music, whether that be about love, heartbreak or a night out with friends.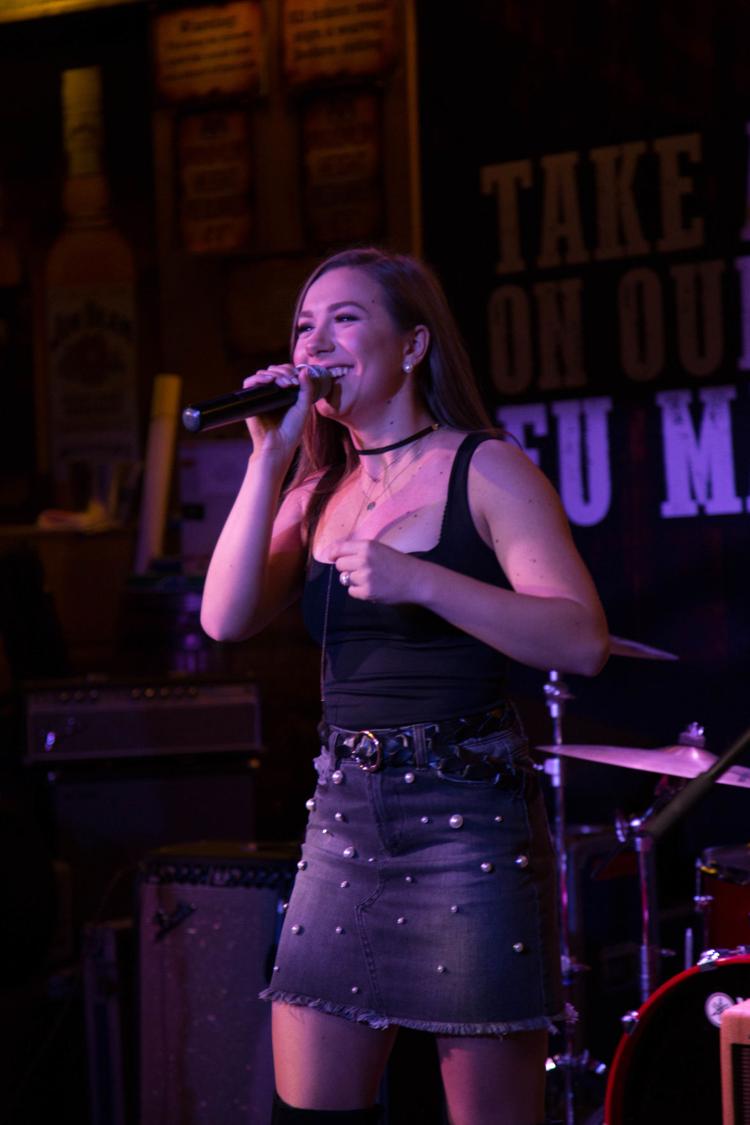 This is the first year Fisher has performed with the Junos, saying that this honour means so much more in her hometown of London.
"I think there's a whole different vibe when it's in your hometown: just the hometown feel. You're comfortable here."
On the other side of Richmond Row, the Ivory Hours lit up the Toboggan Brewing Company, playing their new single "Boys Club," a week before its release, to a full bar. The band has gone through many incarnations as the band changed locations, but it originated in London, where lead singer Luke Roes grew up. The audience seemed to be entirely made up of fans as the crowd sang every lyric back to them.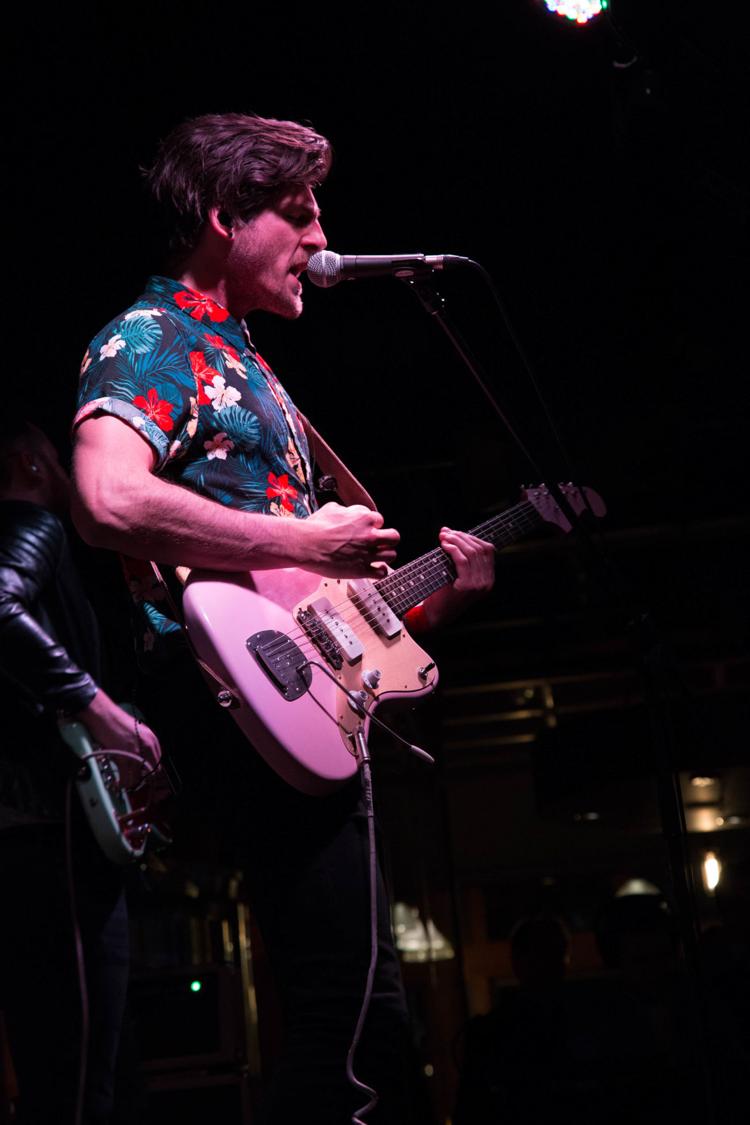 Roes is excited to be playing in his hometown once again and hopes that bringing the Junos to the Forest City will garner more year-round support for local music. He calls on Londoners to support local bands by getting out to their shows and providing opportunities. It takes everybody involved being passionate, he explains.
"It's a cool opportunity for us to showcase the talent that the city has, but I think it also is a bit of a reality check in that if [London] wants to be playing on the level of the major cities in Canada, we have to put in a significant amount of effort outside of the Junos to furnish a music city," he says.