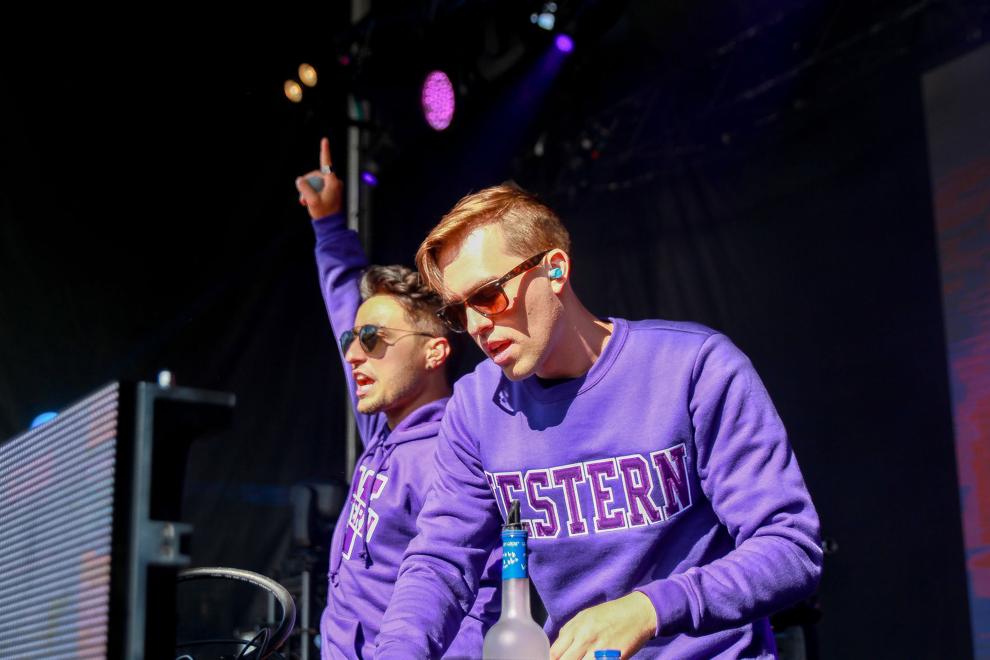 Virtual OWeek didn't stop Western students from jamming out to a special performance from their very own award-winning alumni, Loud Luxury, Saturday evening.
Western graduates Andrew Fedyk and Joe Depace made headlines at this year's closing ceremonies, uniting students and sophs through screens across campus. 
The seven-time Juno Award nominees and two-time winners — including 2020 Group of the Year — connected with students all the way from Los Angeles, California, where they gave an energetic performance via Zoom livestream. 
The duo kicked off the night in front of an LA skyline with mashups of various pop hits before performing original hit singles "Love No More" and "Body." 
Students, many of whom were in first year, expressed admiration for the pair via live chat. Although a different OWeek than anticipated, the performance provided a sense of campus community during unprecedented times.
"We've been waiting all week for this performance," one student told the band enthusiastically during the live stream.
Fedyk and Depace kept the graduating class of 2024 in high spirits, encouraging them to "still party hard and make some noise."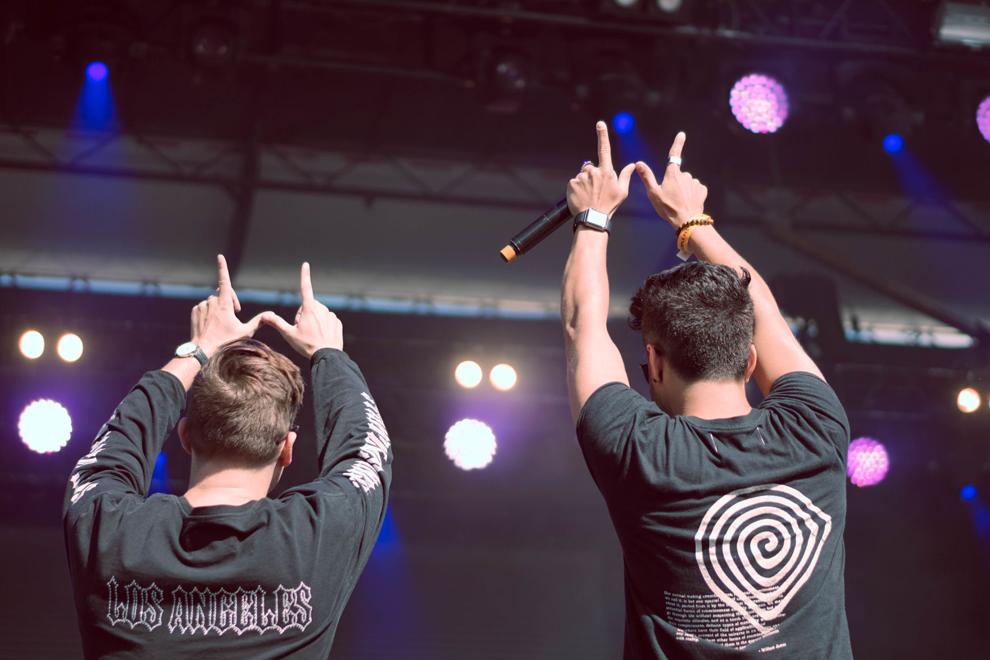 The London-natives expressed their love and nostalgia for Western, thanking the University Students' Council for bringing them back as performers. They also made sure to give a shoutout to their faculties, Don Wright Faculty of Music, from which Depace graduated in 2013, and Social Science, where Fedyk graduated in 2015.
"We miss you London and we miss you so much Western," hollered Fedyk.
The night was complimented with a guest appearance from Bryce Vine, who performed hits "I'm Not Alright," "La La Land" and "Drew Barrymore" alongside the DJs, evoking enthusiasm and excitement from students via live chat.
Students were able to tune into the performance virtually through their OWeek mobile app or attend one of the socially distanced viewing parties hosted on campus.
While a seamless performance, the night ended on a somewhat abrupt note, with Fedyk saying the pair would see the crowd soon, indicating an intermission. Shortly after, the livestream ended with no other closing remarks. Nonetheless, it's probably safe to assume that this won't be the last time Western gets a taste of Loud Luxury, as their love for the school continue to run deep.