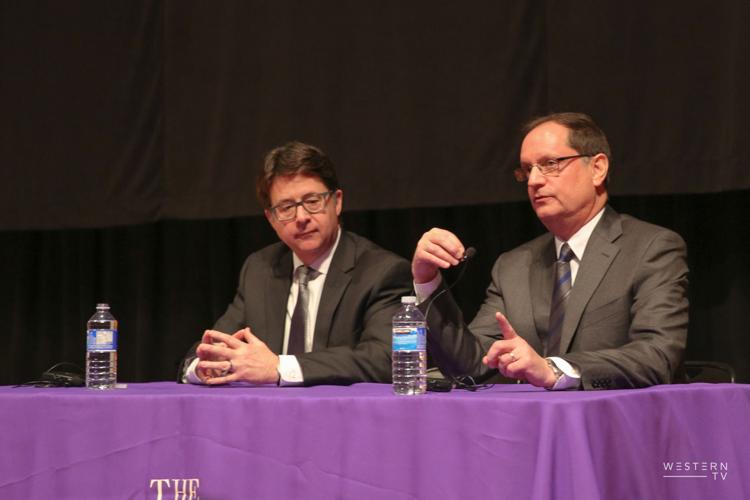 Steven Avery, the subject of the Netflix series Making a Murderer, was presumed guilty . Even now, he sits in prison, accused of a murder he may or may not have committed. When the presumption of guilt is so heavy, why defend him at all? Why defend anyone whose innocence seems suspect? 
Dean Strang and Jerry Buting, the criminal defence lawyers who were featured heavily in the show as Avery's defendants, were at Western University on Nov. 30 to discuss these same questions in a lecture entitled "Justice and the Defence of the Accused." 
For Strang, the issues surrounding Avery's case, and others like it, come down to a question he's often confronted with: "How can you defend those people?"
"This is never put to you as, 'how can you defend our people?'" says Strang. "Alienation, a need to assign status as 'the other' to the criminal accused, is intrinsic to the question."
Strang also touched on the idea that the defence of criminals can be perceived as class betrayal. Strang said the general public considers themselves to be different from these high-profile criminals, and he addressed that hypocrisy.
"Some law breaking is near universal in societies," he said. "How many of you have smoked pot? Tried cocaine? Shared that with a friend? Now you're in felony territory."
Strang goes on to ask what the original question reveals about us as a society. Are we the kind of people that believe violations of power by police are foundational or simply an unfortunate, necessary price to pay? Do we crave an ordinary, efficient justice system? Or, do we revel in the extraordinary ability to protest?
Strang ended his talk with another question: "Will we at least get to a point where we can restate the question to be something like, 'How can I not defend these people?'"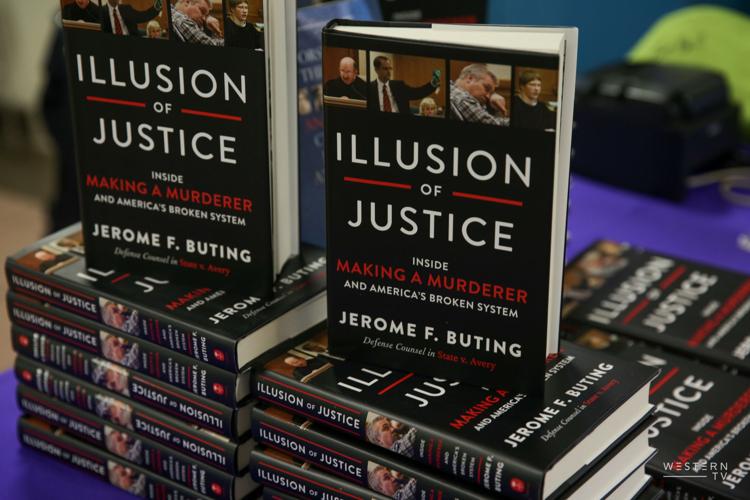 His colleague, Jerry Buting, took the podium next. His discussion differed in that he discussed another similar case to Avery's — that of Ralph Armstrong. While Buting never worked on this case, Armstrong's situation was of wrongful imprisonment for murder for 28 years. He was freed on the discovery of new evidence that a prosecutor had willfully withheld years earlier. 
"These cases illustrate how difficult it is to get the presumption of innocence once you're charged with a high-profile case," says Buting. "Once you're convicted and there is no more presumption, it becomes very difficult to reopen a case even when justice seems to warrant it."
Buting also reminded the audience that, due to his profession, he sees the accused as more than just that. The crime with which they are charged is not a complete portrait of them as a human being. It's more like a snapshot. Points like this reiterated the theme of the entire lecture.
"You've also got to defend their very humanity, which is often ground up in the machinery of the courts," says Buting.