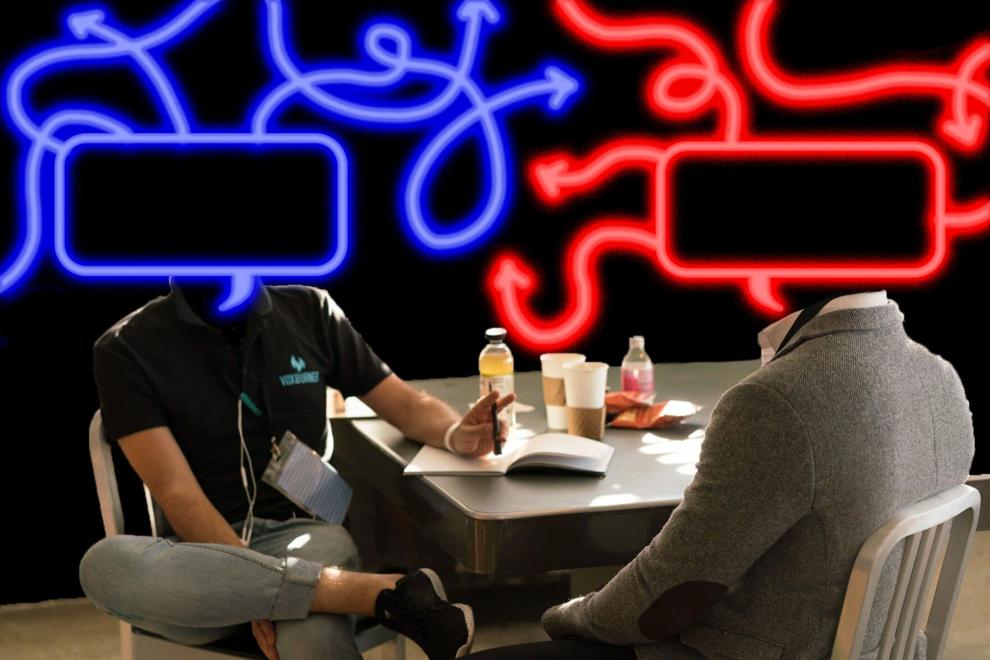 Canadian Mental Health services have undergone massive reform in the past decade, but while these changes made it easier for some to get help, many feel they're still being left behind.
While improvements in mental health care provided many privileged, white, heteronormative individuals avenues they need to seek help, these changes often overlook many marginalized groups. 
The gap is especially clear in mental health counselling and treatment, where Black, Indigenous and people of colour are underrepresented and underserved by a system that often neglects to understand their unique experiences. 
Advocates from Western University's Active Minds and Ethnocultural Support Services recognize that conversations surrounding mental health need to take into account how different religions, cultures and races shape students' lived experiences.
ESS and Active Minds co-hosted an event March 12 where representatives from both organizations facilitated a discussion focused on the specific experiences and needs of marginalized students when it comes to mental health services.
"The BIPOC community on campus is pretty underrepresented, so we wanted to create a safe space at Conversation X so that these marginalized groups have an environment where they feel safe to talk about their issues," says Elizabeth Wei, a third-year medical science student.  
According to Mani Ahluwalia, an advocacy executive on Active Minds and third-year health science student, the event also aimed to educate student groups on the complexity of intersectional mental health and advocate to Western for better support.
"[A lot of people] want a healthcare professional that represents their intersectionality," says Aluwalia. "Whether that's race, gender, sexuality, for example, people find it easier to speak to someone who relates in that sense." 
Aluwalia says Western must consider these needs to better support students of colour and fix the gaps in their own mental health services.
"When you reach out to see a counsellor you don't get to choose who your counsellor is, you reach out to health services, book an appointment and you get who you get. Students might want to pick someone that they can identify with, but they don't always have that option," she says.
Zahra Fatina, a third-year health science student and ESS communications executive, says the lack of diversity within the healthcare field can prevent marginalized individuals from seeking counselling to begin with.
"This is a very complex issue, as it has to do with the people who are employed already in health services, and who have the privilege of breaking into these fields," says Fatina. "One way to improve racial and culturally-sensitive health care, is to improve representation in these fields." 
Fatina says this does not involve employing only people of colour for these roles, but also people of different sexual orientations and those coming from historically marginalized communities.   
Through the addition of diverse counsellors and psychiatrists, targeted communities may feel more comfortable approaching support services.
But, even with increased representation among counselling staff, systematic barriers also tend to dissuade marginalized individuals from reaching out.
"Mental health support is extremely expensive and it's not covered by OHIP or insurance, so you do really oftentimes have to pay out of pocket," says Aluwalia. "A lot of racialized people specifically don't have job benefits that cover these services."
According to Fatina, greater diversity among student leaders, like sophs and University Students' Council representatives, as well as within faculty and administration, is crucial to help decision making bodies understand the unique perspectives and needs of marginalized students. 
Wei, Aluwalia and Fatina said Western should also work to decolonize its curriculum in order to better serve its students. 
"Students shared that [they had taken] courses that missed out on addressing the real root causes of certain issues," says Aluwalia. "History courses for example, wouldn't really touch on colonization. A lot of students found that professors might like tiptoeing around the issue rather than telling it how it is." 
Fatina added that "in certain curriculums, the reading list is very Eurocentric. In a lot of students' experiences, it tries to reinforce this idea that Western culture has a bit of an upper hand." 
Moving forward, Active Minds aims to bring these issues to stakeholders and gather more information regarding changes students want to see in Western's mental health services and policies.