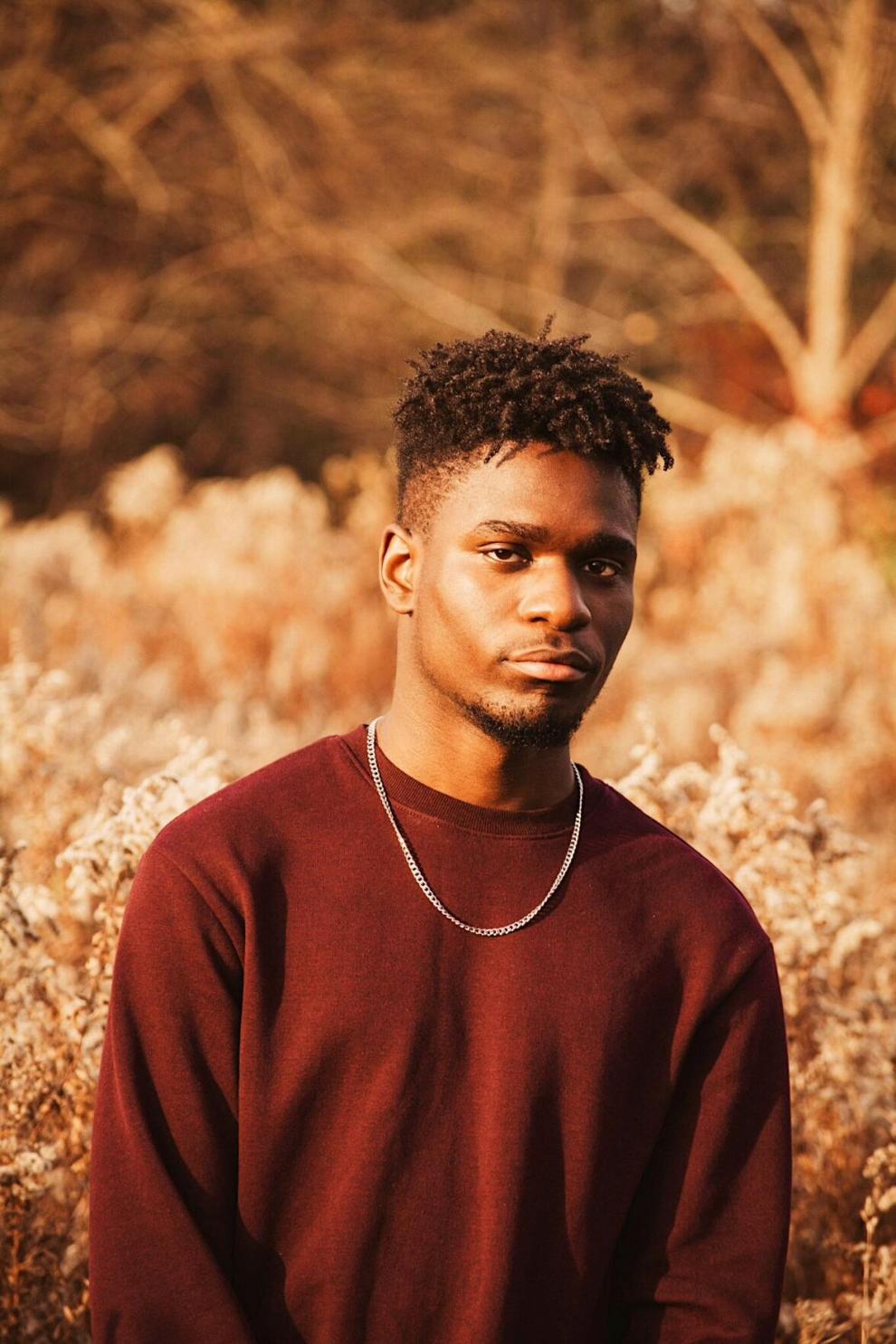 Matthew Dawkins knows exactly who he is. 
Already the coordinator for Ethnocultural Support Services, as well as an equity commissioner on the Arts and Humanities Students' Council, this second-year School for Advanced Studies in the Arts and Humanities and English student is about to add another title to his name — published author.
Until We Break, Dawkins' debut novel, is set to be released in winter 2022. The story centres on issues with race, identity and perseverance. 
It follows protagonist Naomi Morgan, who is the only Black student at her dance academy. After the death of her best friend, rather than confronting her sorrow, Naomi copes by focusing on the pressures and rules of ballet. As she experiences injuries and her mental health deteriorates, she reaches an emotional tipping point. 
"My dream is quite literally coming true," says Dawkins. 
Tracing his love for storytelling to his upbringing, Dawkins fondly recalls books being a constant and central part of his life. As a child, he could always be found buried in a book, uninterested in the toys that the other kids were playing with — an anecdote his mother still reminds him of.
Visiting the bookstore each summer with his mother is a prominent childhood memory for Dawkins. He remembers sitting in the corner, taking books off the shelves and quietly reading them as his mother shopped for the school reading list.
"That was just my thing," he says.
And it continued being his thing. From as early as the seventh grade, Dawkins knew he wanted to write for a living. 
"I vividly remember reading a specific sentence and it hit me," he says. "I looked up and literally said the words out loud: 'this is what I want to do for the rest of my life.'"
In fact, Dawkins remembers the exact book he was reading: Clockwork Prince by Cassandra Clare. Not paying attention to the math lesson being taught, he was completely encapsulated by reading, admiring the beauty of the story. That day in his grade school classroom was a turning point.
"The feeling that I got, that's the feeling that I want to redistribute to people."
In his own coming-of-age story, Dawkins recognizes that continuous growth and reflection are important practices to him, which he can achieve through his writing and creative endeavours.
"Writing is definitely an outlet for me," he explains. "It's so hard to describe. It's almost innate and inherent. I feel as though some things I genuinely cannot process until I stop and write it down."
Writing enables him to deeply and fully examine his feelings in a way that basic language cannot convey. Through the use of metaphors, analogies and symbols, Dawkins captures a wider range of feeling. He enjoys this exploratory process and considers it a form of personal growth.
"That's why I think writing is so powerful for me — it's because I can feel one thing in multiple ways."
He began publishing chapters of Until We Break on Wattpad in 2018. After gaining reader attention, he escalated it to Wattpad Books, who will be publishing his novel next year. 
"[My story] took on a life of its own on that platform," says Dawkins.
Since the deal, Dawkins has been hard at work editing, refining and turning the book into a product he's proud of. 
"It sets the tone for my career to come," he says. "This is the kind of book that will launch me into, I hope, years and years and years of more books and storytelling. And so I just want to make sure I'm priming the ground for that."
Traditional publishing is a tricky industry. The highly competitive nature and pressure of selling deters many authors from ever getting into bookstores. Dawkins wants to grab hold of this opportunity and execute it well.
The dream doesn't end here. Dawkins' passion for writing is something he plans to continue to explore throughout his lifetime. With experience in nonfiction writing, poetry and prose, his options are limitless.
"I'm a creative, so I don't know, anywhere that feels like home, I'll probably go there."
Updates on Until We Break will be posted on Dawkins' Instagram.