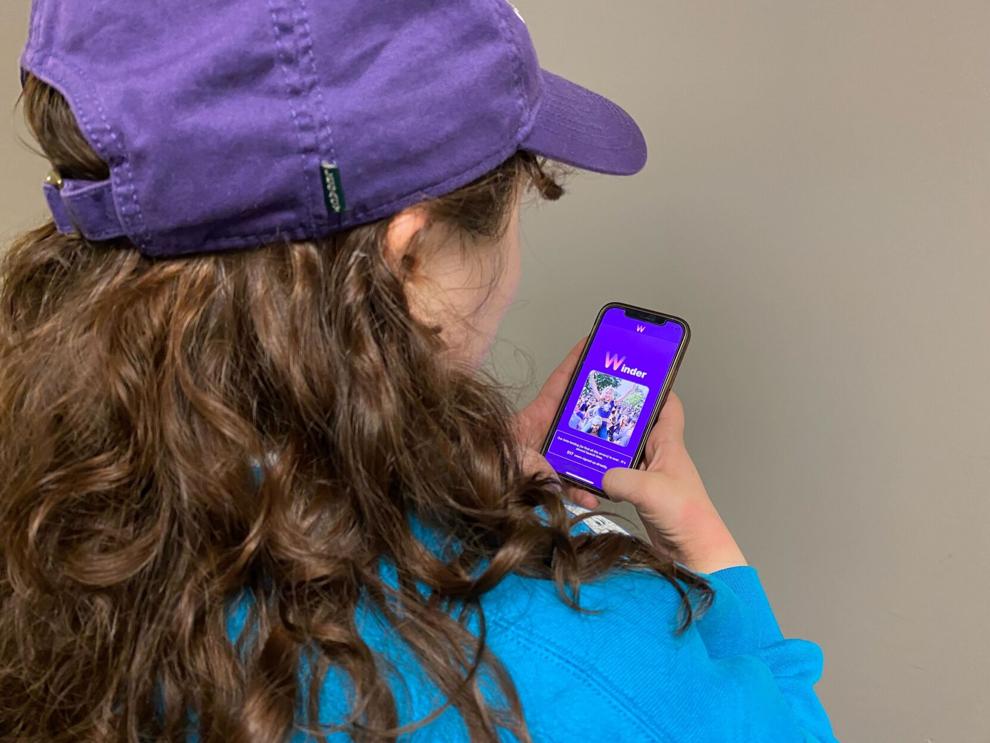 Within the first day of launching, Winder, the dating app for Western students, reached number 12 on the Apple App Store's lifestyle category in Canada — and crashed the app's server.
Marketing itself as "Tinder but for Western University," Winder blew up on TikTok after one of the founders, third-year management and organizational studies student Zachary Yungblut, posted a video of himself explaining how the app came about. 
"You know how sometimes you get ideas in life that are just so stupid, you have to make them real? This was one of those ideas," Yungblut says in the video.
The TikTok was posted on March 13, the day before its official launch. After launching the app at 6 p.m. the following day, hundreds of downloads came flooding in, causing the app's servers to be overwhelmed and momentarily shut down. The Winder team worked on coding and fixing the servers from the evening of March 14 until 9 a.m. the following morning. 
At time of publishing, the app is down again as the team works on improving its back-end function. 
Winder is designed similar to Tinder, but requires a Western University email for account authentication. The app shows users' year and program in their profile rather than their age. On the application's sign-up page, a user is prompted in bold text to "create your fucking account." 
The idea originated among five second-year computer science students this semester — Benny Matthews, Leo Murphy, Alex Caraman, Bruce Scott and Mathew Young — who met each other in Computer Science 2212: Introduction to Software Engineering. The students were assigned to work in a group to design a new app, and the concept of Winder was born. The group was so confident in their idea, they decided to take Winder out of the classroom.
Matthews, who was friends with Yungblut, pitched Yungblut the concept, knowing he was a talented coder that could bring their vision to life.
"They had a cool idea, and we thought 'hey let's build it and take it day-by-day.' If people still like it tomorrow, we'll keep working on it tomorrow," says Yungblut. 
The group made a point of not putting too much pressure on being successful right off the bat, with them feeling the idea was relatively low-risk and low-cost.
Despite its humorous marketing and humble beginnings, Winder's founders say they have a serious mission — prioritizing safety and fostering genuine connections. 
"[On Tinder] you never really know peoples' intentions. We figured we could create an app that is more wholesome, that you connect with people based on shared interests, like faculty and other school related things," says Yungblut. "In the age of social media, when you swipe past another person, they're just another face in the crowd. We believe people are going to be using Winder long-term because they're creating genuine connections they can't get anywhere else."
Although Winder's initial bugs were smoothed out shortly after the launch, Yungblut says it is still very much "a work in progress." 
The app was only back up and running for a few days until user activity was paused again on March 17 in order to improve the back-end function of the app, as well as to take student feedback into account. As of publishing, there isn't a specific timeline for when Winder will be back up and running.
"At the end of the day, we have no idea if Winder is going to be profitable, but I think not having too rigid expectations is what has allowed us to flourish so far," says Yungblut. "If anything, we're trying to make these connections for students on campus in a safe way. That's what every initiative we create through Winder boils down to."