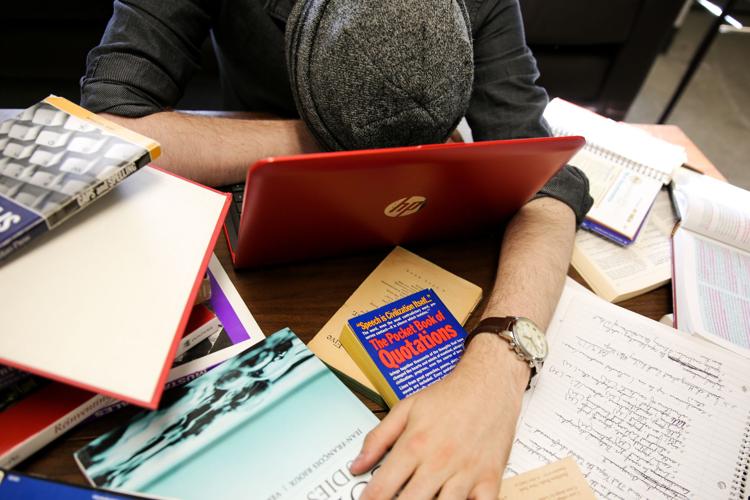 Being a millennial is rough.
There are countless reports of the unique pressures that millennials face, including the rising costs of living and the increasing amount of education needed for entry-level jobs. It's no wonder that anxiety is currently one of the biggest mental health disorders that afflicts students — especially around midterm season.
With Western Wellness Week underway, there's a clear focus on mental health and the growing awareness of anxiety on campus. Although feelings of anxiety can motivate students to work hard for upcoming exams, those feelings need to be managed. A recent study from Western University discusses how perfectionism can cause distress and be a suicide-risk factor. 
Brent Scott, a counsellor at Western University's Student Development Centre, believes that many of the pressures millennials face have been created by society. Some of these pressures include strict parenting, competing in a saturated job market and keeping up with our busy world.
"It feels like we need more and more schooling to get [to our goals]," Scott says.
Scott also mentions that the value of undergraduate degrees has decreased because more people are getting them. With the abundance of university graduates, the job market is competitive, and students feel anxious over the increased competition.
Fourth-year rehabilitation sciences student, Reem Bagajati, feels especially nervous when confronted with questions about about her future. 
"In fourth year, the biggest pressure is figuring out what I'm doing after. Everyone always has that question of 'So, what's next?' " Bagajati says.
Along with academic pressures, the many commitments that students have can be overwhelming, leading to the feeling that the world is moving too quickly, and Scott agrees.
"It feels like a sped-up world a lot of times," he says. "We're always going, going, going, and there's not a time to just kind of stop and be."
Despite the negative effects associated with a busy life, Scott says students may feel scared that not being constantly busy means that they're not keeping up with everybody else. 
Scott believes that movement and rest is key to managing anxiety. Exercising and getting an appropriate amount of sleep are crucial to taking care of the body and mind. Being organized can also greatly reduce anxiety, especially if students prioritize and make plans for studying.