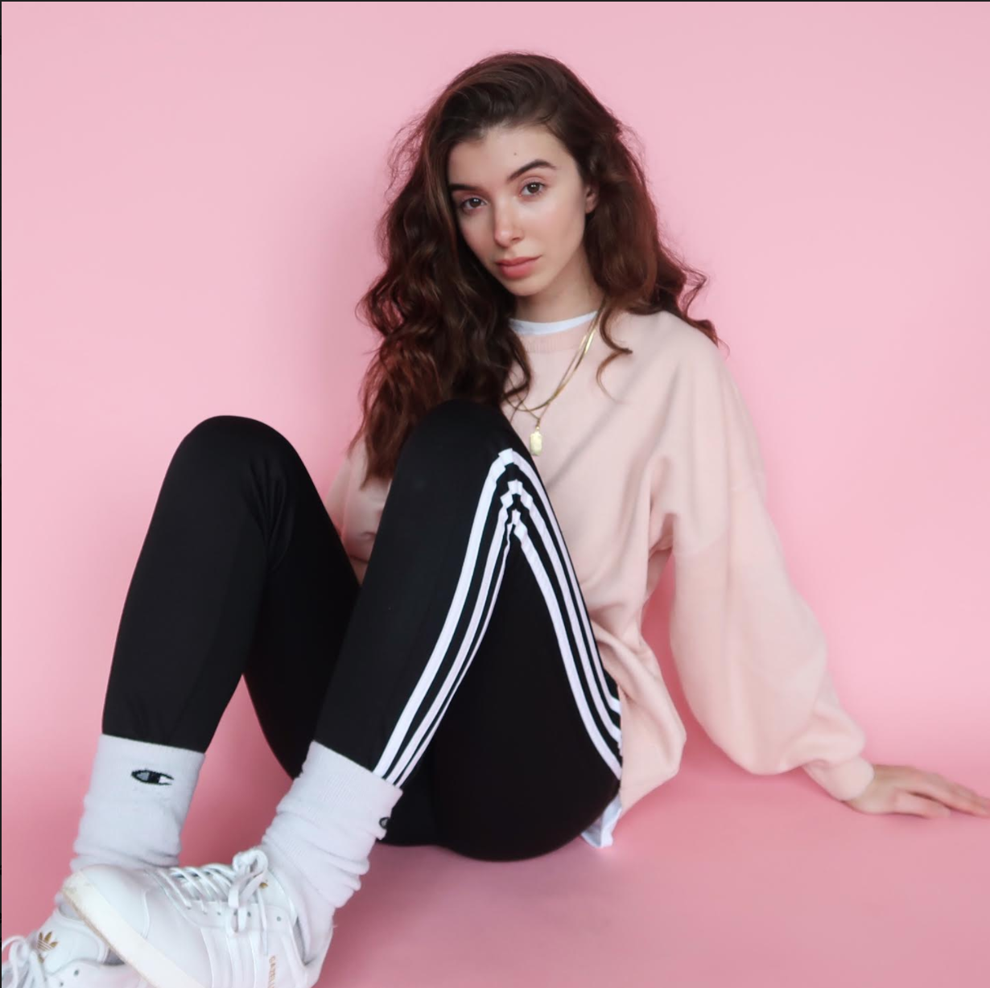 After graduating from Western University with a degree in media, information and technoculture in 2013, Ruby Benson had no idea what she wanted to do with her life.
The Toronto native could not see herself going the corporate route, because she wanted to establish a career centred around creativity. Benson dabbled in modelling during her childhood — appearing in commercials for Kraft Dinner and other brands — but she did not want to limit herself to just modelling. 
"I was always trying to figure out how I could put what I learned in school together with my passion for modelling, styling, photography, writing and journalism," Benson says.
While working a nine-to-five job with Parisian clothing company The Kooples after finishing school, she did what any other 21-year-old striving to work in the cut-throat media industry would do — she created a blog.
Her edgy style and authentic attitude was channeled through 'Rags and Ruby,' a personal website where she could show off her writing, photography, modelling and digital content creation skills; skills that encapsulate her persona and love for storytelling.
Fast forward five years, Benson has a portfolio jam-packed with creative content, working for some of the biggest names in the fashion industry and gaining ten to fifteen thousand views on each blog post. From illustrious luxury brands such as Gucci, to streetwear companies like Adidas, Nike and Converse, Benson has used her creative blog and Instagram to make a living wearing recognized brands. 
Easy access to social media has turned fashion models into influential digital publishers, some of whom have a larger audience reach than traditional brands and magazines. 
With over 50,000 followers on Instagram, Benson is part of the influential group of bloggers who use their popularity to partner on ad campaigns with well-known brands, turning digital content creation into a paying job. She has also been a speaker on a number of social media panels and has used her website to create a dialogue around feminism in the millennial age. 
Last year, Benson had the opportunity to work on a creative project for Gucci in Toronto. She was overjoyed when she got to wear a $50,000 fur jacket that's been worn by Beyoncé.
Benson also spent the summer of 2015 managing social media and writing articles for Complex Canada.
According to Benson, some Toronto based models cannot rely solely on modelling; some work part-time jobs, are students, or working full-time careers in other industries. With that said, Benson is humbled that she can make a living focusing solely on blogging, modelling and Instagram content creation.
"I think it's all about your work ethic and how much you really want it because, at the end of the day, anything can happen," Benson says.
Benson says a modelling or social media content creation paycheque can range anywhere from hundreds to thousands of dollars per shoot.
"Sometimes you have made enough money to sustain yourself for an entire month from just one job, whereas for lower budget jobs that pay around $500 for a days work you obviously have to find other means of income to sustain yourself or just have to book more jobs that month," Benson says. 
The freedom that comes with being self-employment also means Benson can spend the year travelling in Iceland, Costa Rica and Los Angeles to shoot photos. 
As the thirst for authentic personal branding continues to grow, Benson has taken to social media to engage directly with her fans by promoting her simplistic and swagger-fuelled fashion style. She encourages students who want to follow the same path to create truthful content and never lose hope when told "no." 
"Not everyone is going to like what you do; you have to be your biggest fan because you need confidence in your dreams and in what you want to do," Benson says.