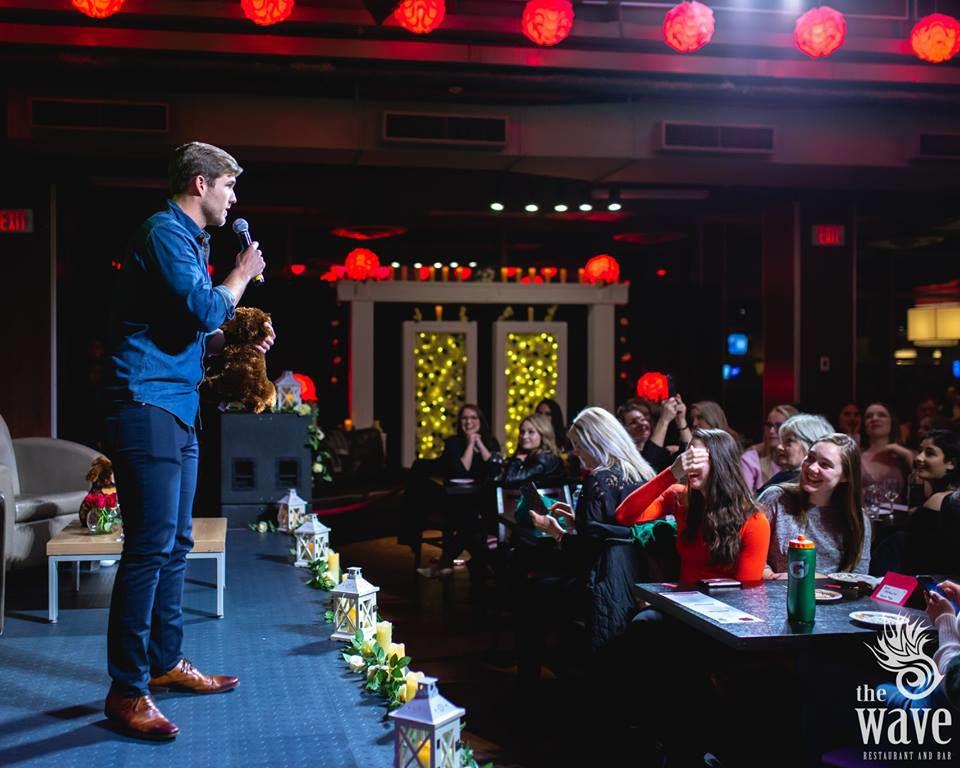 Last Monday's The Bachelor viewing party was unlike anything Western has ever seen. Hosted at the Wave, Western students (and even some parents) gathered to watch the first half of the two-part "final rose" ceremony, the ceremony closing out each season of The Bachelor, in which the titular bachelor chooses whom he wants to be with by presenting them with the final rose.
Although the audience was invested in finding out who this season's star, Colton Underwood, would end up with, it was hard to not put attention elsewhere with infamous ex-Bachelorette personality Jordan Kimball and live host of the Wave's event. Kimball stood out on his season for being hilariously blunt and unapologetically confident, as well as for consistently using his monologue screen time to practice his modelling faces.
In contrast to his on-camera persona, Kimball had a relaxed, toned-down vibe about him. Clearly accustomed to his new-found fame, Kimball hosted the crowd with ease. He kept fans of the show entertained all night by throwing prizes to the audience, candidly relaying his experience with the Bachelor franchise and making audible reactions to things happening in the finale.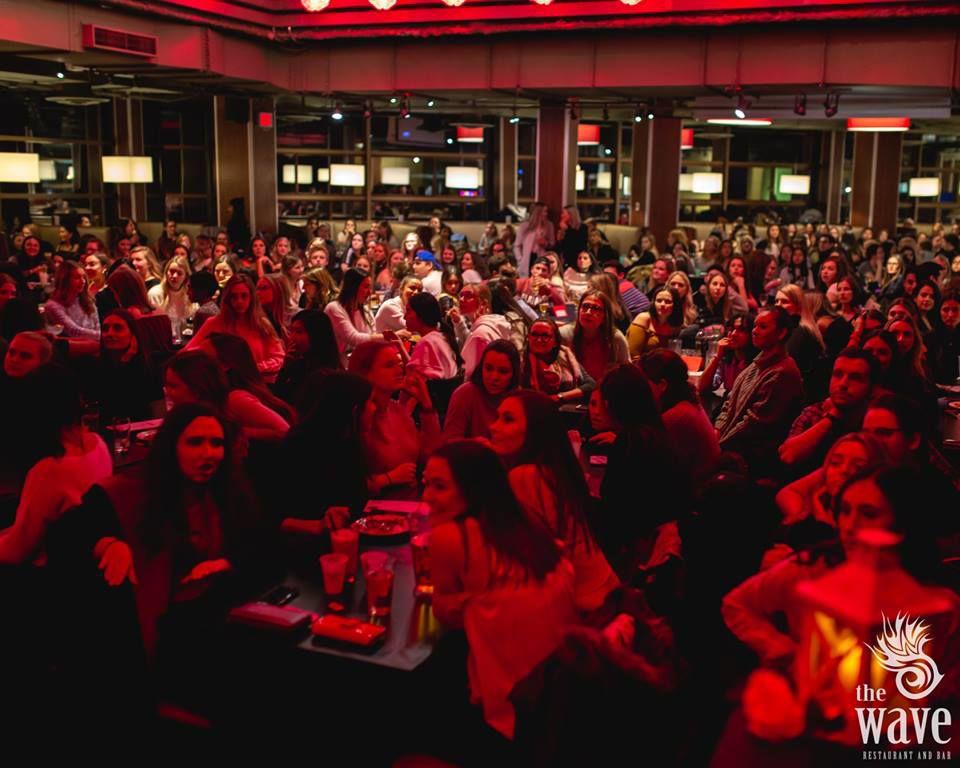 During one commercial break, the crowd was hushed as he spoke about his televised relationship — and subsequent public breakup — with Jenna Cooper.
"All I can say is, I was vulnerable, I was honest. It's hard to get up on national television and be yourself. It's hard enough to go to class and be yourself," Kimball says.
Despite having a difficult experience with romance through his time on the Bachelor, Kimball assured the crowd that he hasn't given up on trying to find "the one."
"The journey [for love] never stops," he says.
Kimball's sincere demeanour and honesty incited a communal "aw" from the crowd.
Along with Kimball's charisma, the part one finale did not disappoint.
In the finale, a conversation between Underwood and Hannah Godwin, one of the contestants elicited a passionate response from one of the Wave attendees.
A supportive "Go get 'em, sis!" was shouted from the crowd following Godwin's confrontation with Underwood about how he conducted himself during their breakup.
This season also featured our very own Western alum Caitlin Clemmens. Clemmens, who graduated in 2016 with a bachelors degree in psychology, made a strong showing at the beginning of the season when she introduced herself to Underwood, whose widely publicized virginity made for the perfect icebreaker; Clemmens strutted out of a limo and visibly shocked Underwood by popping a red balloon, saying, "Now that I popped your cherry, we don't need to talk about virginity anymore!"
Later in the season, fans were able to see her humour come through, even more when she made a remark about one of the more immature contestant's behaviour, remarking, "Does she not have parents?" Fans quickly turned this comment into a meme, helping to skyrocket Clemmens Instagram account, @cclemmentine, to a cool 35,000-plus following.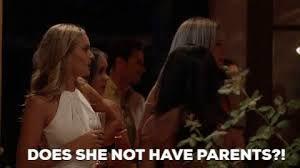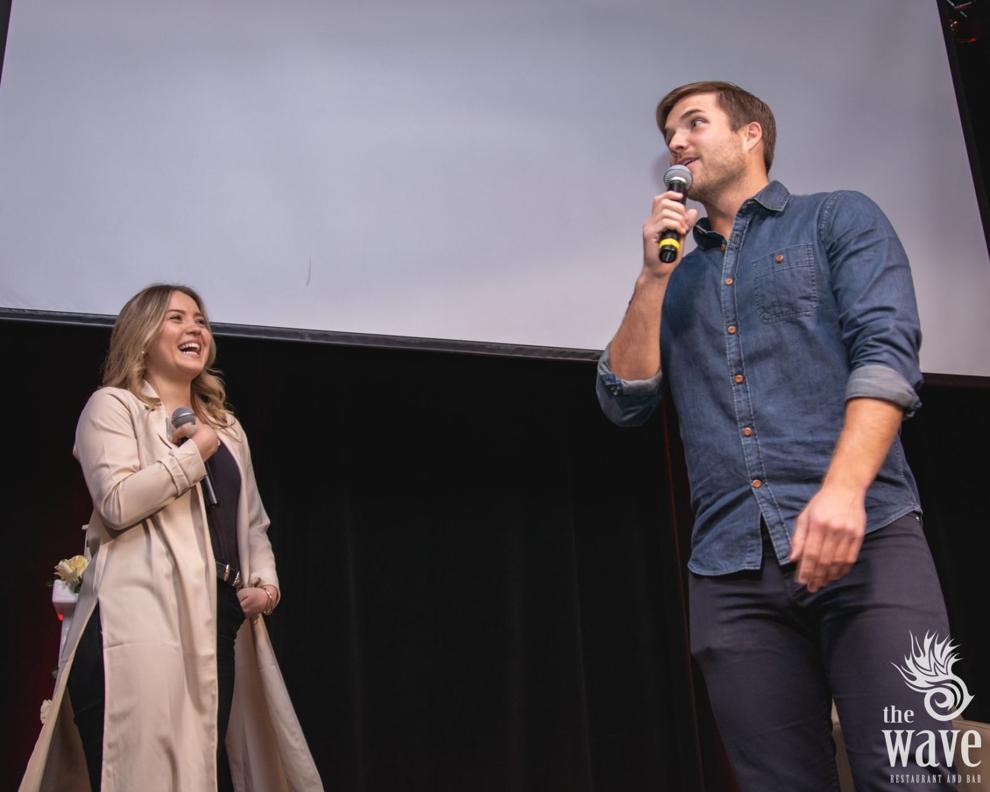 On top of their celebrity guest host, the Wave went above and beyond to execute this event, setting up a chocolate fountain and beautiful decor for fans to enjoy. The Wave even prepared a custom menu playing on in-jokes and refernces from the show: a list of "not-so-virgin cocktails" poked fun at the highly discussed sex life of the bachelor himself.
In closing of the event, fans were shocked to watch Underwood fly from Portugal to Los Angeles to chase after his number one pick, Cassie Randolph. Viewers weren't put off for long though and quickly re-directed their energy into lining up to take pictures with Kimball, who looked more than happy to oblige.
Overall, it was a successful evening, and the Wave looks forward to hosting again next year.