At a glance, the pair don't match at all.
Her white-haired punk rock aesthetic, clashing brightly against his perfectly quaffed brown locks and jock physique — there's little on the surface that appears to connect them.
But for Colton Atkey and Eunika Sot, two of four co-founders behind Yuser, the shared vision for their revolutionary new social media app is all they need in common.
"It's a media sharing app, you can post pictures, videos and it's a lot like Instagram," says Atkey. "But our main differentiator is the gem mechanism."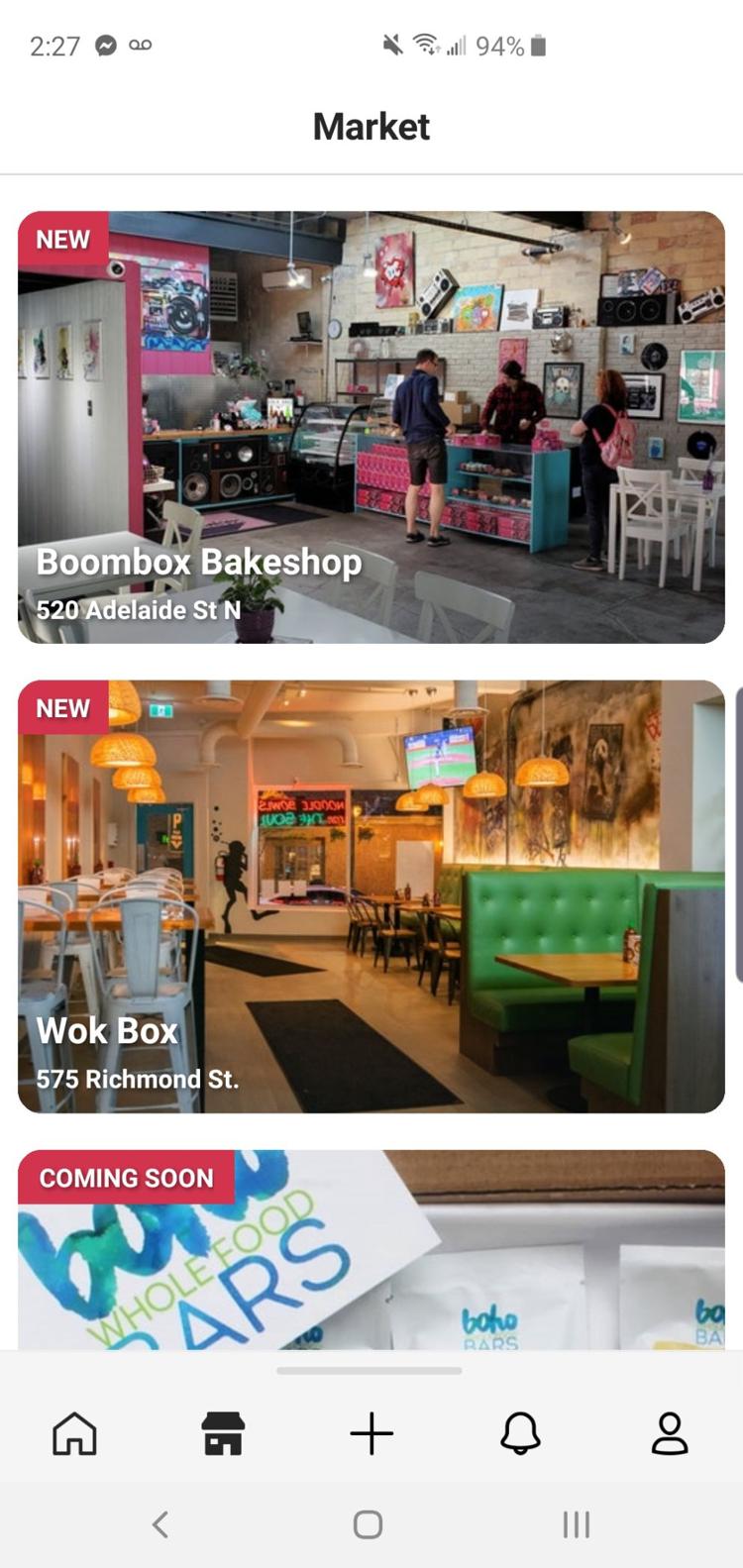 Unlike traditional social media apps, Yuser rewards its users for creating and interacting with content on the app with tangible rewards. Instead of "liking" posts, users can show their appreciation for content by gifting the poster "stones." One of two digital tokens within the app, stones are earned by completing daily tasks that encourage user engagement.
When users are gifted stones on their post, they are converted into gems which they can spend in the app's marketplace on specific items at a variety of local London businesses.
Yuser officially launched their marketplace at Purple Fest. They launched with two local businesses: Wok Box and The Boombox Bakeshop. App users can currently redeem gems for full-value items at no monetary cost and will be able to redeem at more places, as Yuser continues to add more partners to the marketplace.
The Yuser booth at Purple Fest also gave out wristbands to attendees which included a redeemable code for a free meal at Wok Box.
Atkey, who graduated from Western in 2016 with a degree in commercial aviation management, believes that Yuser's focus on rewarding content engagement and creation is their major draw.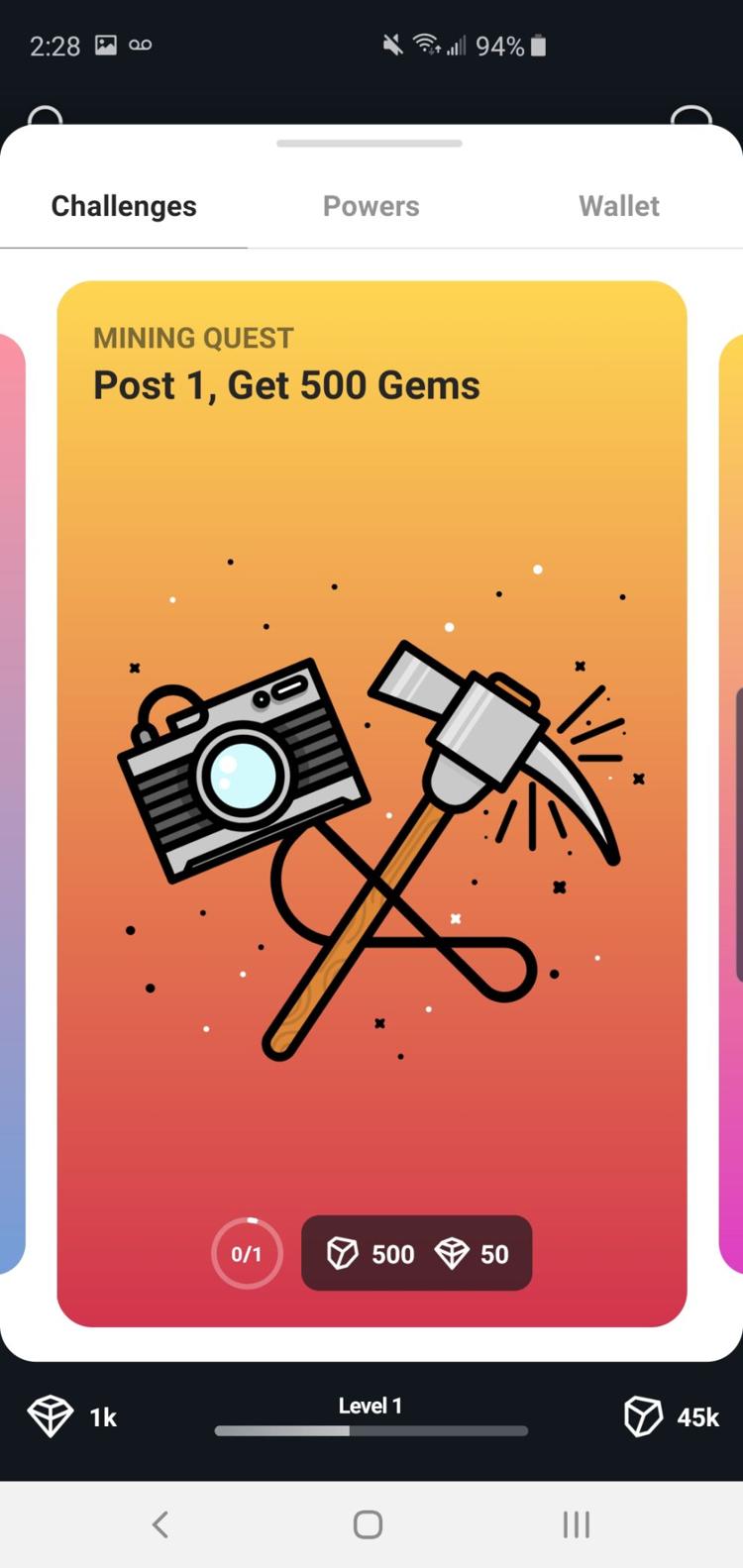 "The marketplace is basically our cream of the wheat," says Atkey. "You can see all the different products and let's say you wanted to buy a beer [at a partnered business], you can just add it to your cart and use a simple QR code system [to redeem it]."
Granted, the mention of cryptocurrency, a cliche of famous tech failures, may be off-putting to some. Yuser however, does not use a blockchain or cryptocurrency-based system. Additionally, Sot, who previously at Ivey Publishing as a publishing coordinator, says that the company has taken great care to ensure a stable market model.
"We didn't want to get involved with [cryptocurrency] if it was going to, in any way, make people think that we're a scam or something," explains Sot. "That's not the point [of the app]."
In addition to consulting the Ontario Securities Commission prior to launching the app's marketplace, the company spoke to Don Tapscott, a leading crypto-economist, about how to implement and maintain their system.
Jean-Philippe Vergne, a professor at Ivey Business School, is also a partner in the company. He is a founding coordinator of the Cryptoeconomics Lab and director of the Scotiabank Digital Banking Lab.
While the app's approach to content can seem creator-centric, as users who make the most popular content earn the most gems, both Sot and Atkey are adamant that even casual users can benefit from Yuser's system.
"At the end of the day, internet content is kind of a weird thing because there's some stuff that gets engaged with and it might not be to my taste or to your taste, but it still gets a lot of engagement," explains Sot. "But you also have your own network and get gems from engaging just with your friends."
On the commercial side, Yuser's marketplace allows businesses to get closer to users. Their digital vouchers aim to reinvent the 10 per cent discount coupons of yesteryear.
"The redemption [rate] on paper coupons is really low because there's just no convenient platform for it," explains Atkey. "Whereas when it's on your phone and it's presented in an engaging way then you're much more likely to actually make use of it."
"With the companies we're working with, they're giving away free product to basically get people in the door and turn them into loyal customers," explains Atkey.
The decision to launch the app's major draw feature at Purple Fest was no coincidence: Yuser's current focus is on the student consumer base.
"[London] is a great testing ground because there's 50,000 students between Fanshawe [College] and Western [University] and our demographic moving forward is students," says Atkey. "We want to test and see what people are really interested in, what kind of products and purchases."
Yuser is currently available for download on both iOS and Android in all its interactive promotional glory.
If there's one thing students can agree on, it's that the best meal is a free meal — and Yuser just made getting one a whole lot easier.
Update (Oct. 7, 3:17 p.m.): this headline has been updated to reflect that an alumni did not 'develop the app.'
Correction (Oct. 7, 5:20 p.m.): this article has been updated to reflect that Yuser does not use a cryptocurrency, merely a digital currency.