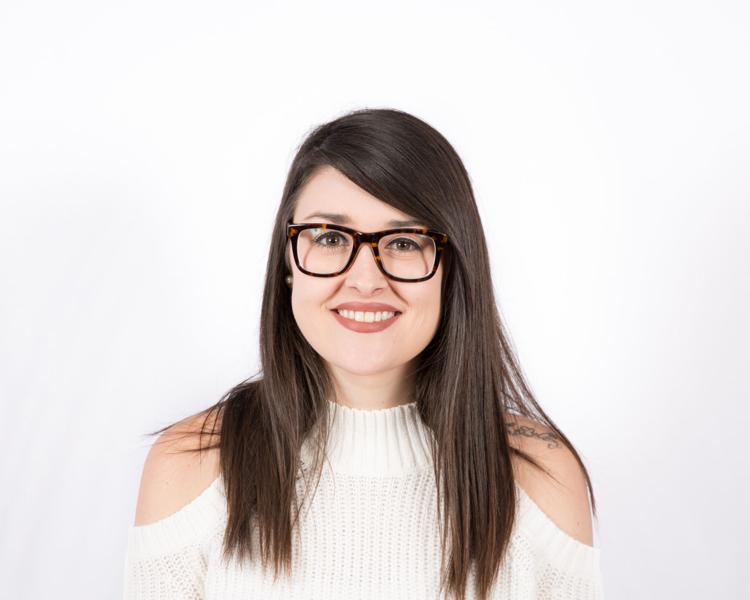 Nicole Snobelen speaks of Keanna, a 12-year-old girl who spends most days in hospitals dealing with a rare kidney disease. Nicole says Keanna is scheduled for a kidney transplant, following a previous, unsuccessful attempt. She also talks about Merial, a 17-year-old girl with a cheerful personality who struggles with daily social interactions because of her Asperger syndrome diagnosis.
Nicole knows first-hand what it's like coping with endless hospital visits to treat her chronic illnesses. For six years — since she was 20 — she's been battling interstitial cystitis, a chronic bladder condition that feels like a constant bladder infection. She also suffers from endometriosis, where cells lining the inside of the uterus grow outside of it, mimicking a menstrual cycle and causing internal bleeding.
Yet, Nicole keeps a positive attitude and a smile on her face, putting sick children like these girls at the forefront of her life: she constantly thinks about them, and it's clear when talking with her. 
"These kids don't deserve what they go through," she says as she tries to hold back tears. "It's sad and emotional but also inspiring and empowering to see no matter what they go through that they keep fighting."
Enduring weeks on end of being questioned and examined, eating bland food off a tray, and finding no privacy in sterile hospital rooms is something no child wants to face. But through these children's darkest days, Nicole, whom they call their "fairy godmother," helps bring smiles to their faces.
The Abby Fund, a non-profit founded by Nicole, gives children with illnesses a moment away from their pain and suffering through a creative outlet. Nicole gained a new perspective on life through her hardships, finding fulfillment in managing an online handmade clothing store called Evelynn, which uses its proceeds to support The Abby Fund. She discusses the unimaginable struggle of children with serious illnesses, describing the hardship she's familiar with. Even through her own struggles, her dedication to improving sick children's lives transcends beyond family ties, as she becomes connected to each child through their shared experiences.
It's with Nicole's hard work and wholeheartedness, and incubators such as Western Accelerator and Propel Entrepreneurship, that the program continues growing. Each child brings their imagination to life through The Abby Fund by designing their own dresses or superhero capes, which Nicole then hand-crafts. Each piece takes between one and 15 hours to create, as Nicole replicates the hand-drawn items down to every detail. So far, she's granted wishes for 92 children.
"At the time when I was just a startup, I couldn't afford to do a lot, so I only did one [dress], but after meeting with [Keanna] in the hospital, I just knew in that moment that I had to do this for as many kids as I possibly could," she says.
From a young age, Nicole's grandparents encouraged her love for fashion, convincing her to follow her ambitions of becoming a fashion designer; she graduated Fanshawe College with an undergraduate fashion design diploma.
"I've always had a drive to give back in some way," she explains. "So I started my clothing line, and at Christmas, I would give my dresses away to women who couldn't afford them." 
Every spring, Nicole hosts a benefit fashion show where the children she's working with can showcase their new clothing. This year is the fifth-annual show, and the proceeds fundraise for The Abby Fund, allowing her to continue granting wishes. The ambitious but humble entrepreneur lives gratefully and delights in watching the children walking the runway wearing their custom-made dresses. She admits she grows emotional seeing the children's happy faces, knowing she's made a difference in their lives, and they in hers.
"[The children] make me look at life very differently," she expresses. "I'm so thankful for everything that I have, the good things and the bad. Even the bad things teach you lessons, and meeting with these kids has just changed my entire perspective on life."
The Abby Fund provides a magical gift to these children, but Nicole claims it's really the children who give her hope and fulfillment to continue her work. The fairy godmother really does exist after all.