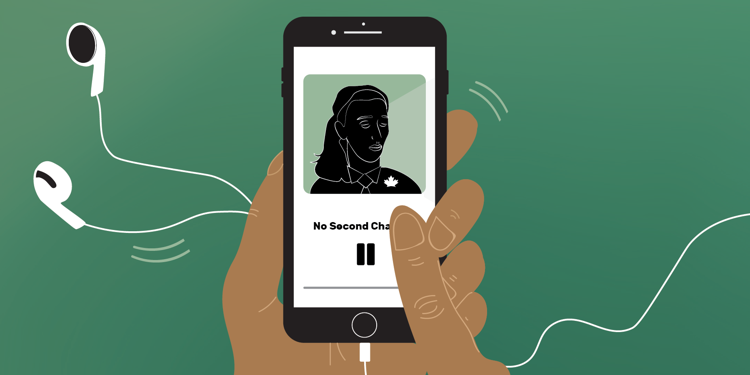 On International Women's Day this year, the No Second Chances podcast was launched, a part of the much larger Canada 2020 initiative.
No Second Chances discusses the 12 women that have occupied Canada's most senior political offices, with these positions being either prime minister or premier. From Kathleen Wynne, a former premier of Ontario, to Kim Campbell, a former prime minister of Canada, this podcast sheds light on the true nature of their political careers.  
Beyond this, the podcast uncovers why these women were never re-elected to office. Like the title suggests, these women were given no second chances.
The podcast is spearheaded and narrated by Kate Graham, a teacher in both Western University's and Brescia University College's political science departments. Graham was also a candidate in the Ontario provincial elections for the Liberal party, and it was during her time in politics that the idea for No Second Chances was born.
"I heard a lot of things about Kathleen Wynne at the door and things that really surprised me," Graham says. "Views that I would describe as sexist or homophobic."
Wondering if other women in politics had similar experiences with discrimination, Graham began to reach out.
The series is mainly composed of interviews with female politicians, where Graham discuses the connections between each of their experiences. One such connection was a sense of community. 
Graham elaborates on this theme of community, saying, "It was always about something specific [the women] wanted to change,… something concrete, and politics was a way to do that. It was about an underlying desire to make the world better or do something that helps other people." The women had wanted to go into politics to help their community, not just for the sake of politics. 
In the first episode, titled "The Problem," the notion of the "glass cliff" was introduced.
"The glass cliff is actually a concept from business," Graham says. "[It's] where women tend to only get the top job… in really tough circumstances where it already looks like things are already headed south, in a difficult direction." Basically, women only get senior roles when the chances of failure are the highest, so the blame can be shifted to them if need be. Graham referenced Campbell here, perhaps Canada's best example of the glass cliff. Campbell only emerged as Canada's first female prime minister at a time when her predecessor, Brian Mulroney, was incredibly unpopular, and the Progressive Conservative party was frail.
"We tend to see women leading at times when [their party is] losing, and I think this conditions how we see women as political leaders," Graham mentions when asked if the glass cliff is a deterrent for young women to enter politics.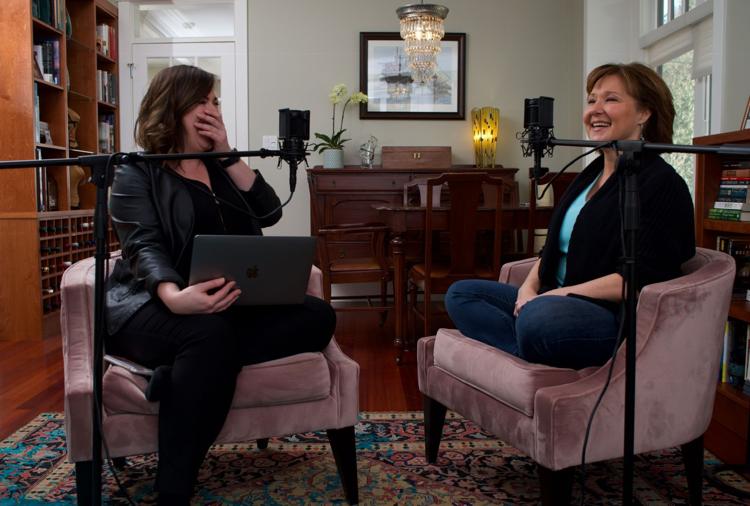 In the second episode, "Raising Leaders," the political ambition gap is identified. Basically, the political ambition gap demonstrates that women hardly ever maintain political aspirations upon entering high school. These political ambitions vanish far more quickly for women than they do for men, and the gap only widens upon entering post-secondary education. In part, this is attributed to women underestimating their qualifications. The podcast states that, on average, a woman needs to be asked seven times to run for office before she considers it, whereas a man generally only needs to be asked once.
When concluding the interviews, all of which are done in-person across the country, Graham presents all the politicians with the same question: "If you could go back and you were 20 years old again, would you do it again?" All of the women said yes.
"We hope to spark a conversation about why [in] Canada in 2019 we don't see more women leading," Graham says. "The timing is not coincidental; we currently have one female first minister, Rachel Notley, and she's two weeks away from seeking a second chance." Based on the pattern the podcast has shown, Notley is not likely to be successful; then no women will be in senior political leadership roles in Canada.
No Second Chances currently has three episodes and is set to produce a new episode every Monday until June.