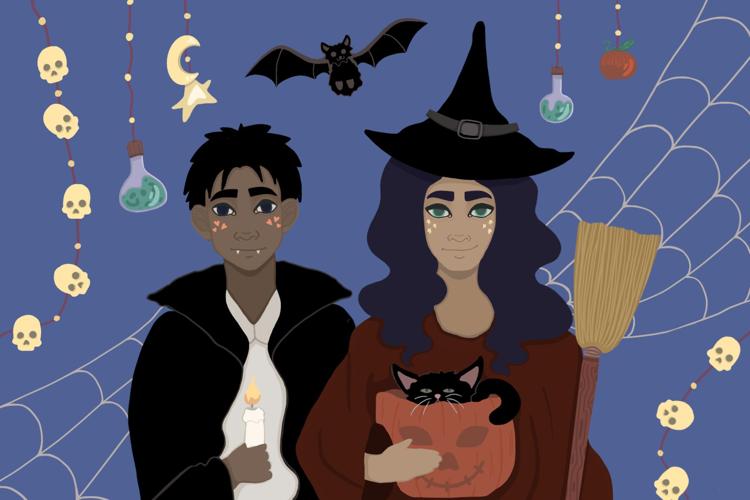 Halloween is fast approaching, this usually means one of two things for students: endless studying for that dreadful midterm or partying all Hallo-weekend long. Fortunately those aren't the only two ways to spend your Halloween.
The Halloween Haunt: Danger from the Dead
From Oct. 18 to 30 the Fanshawe Pioneer Village will be hosting their "Halloween Haunt." On an outside walking tour, those who trek here will be treated to scary sights and thrills. The event is $14 per person. For more information visit the Fanshawe Pioneer Village website.
Kustermans Family Farm
Kustermans Family Farm is hosting their "After Dark Festival," the weekend of Oct. 26 from 7 p.m. to 11 p.m.. The frightening night will be filled with a pitch-black corn maze, a coffin ride simulator and many other thrilling attractions. Ticket prices vary and are available online on the Kustermans Family Farm website.
Watch a Scary Movie
Scary movies are a great way to de-stress and alleviate some of the anxieties of midterm season. Classic slashers such as Halloween or Nightmare on Elm Street are timeless and always deliver a good jump scare. More recent releases such as It Chapter Two or Joker are worth viewing if you want to take a trip to the theatres. But horror isn't the only genre that can stir up spookiness this season — psychological thrillers such as Psycho or Gone Girl are arguably more frightening and evoke brain-twisting plot points that are not found in conventional horror films.
Halloween in the Village
Halloween in the Village is an initiative in its ninth year, providing family-oriented Halloween activities in South London. The event is on Oct. 26 from 1 to 7 p.m. — and they are seeking volunteers to help in the execution of the event. This is a great way to give back to the community this Halloween. For more information contact: wortleyhalloween@gmail.com or visit their website.
Pumpkin Carving
Making jack-o'-lanterns may be one of the older traditions surrounding Halloween, but that doesn't mean it won't get you in the spooky spirit. All you need is a pumpkin and a carving knife. If you want to be more creative, you can buy paint and add a unique design to your pumpkin. There are so many ways to decorate your pumpkin and make it your own. And the best part? You can turn it into a group activity — invite your floormates or roommates to get in on the fun!
There is this societal notion that the fun surrounding Halloween ends in childhood and that young adults should treat Halloween as a remnant of youth. However, there are so many ways to enjoy yourself this Halloween. So take that study break, watch a scary movie or even volunteer. Halloween is what you make of it.