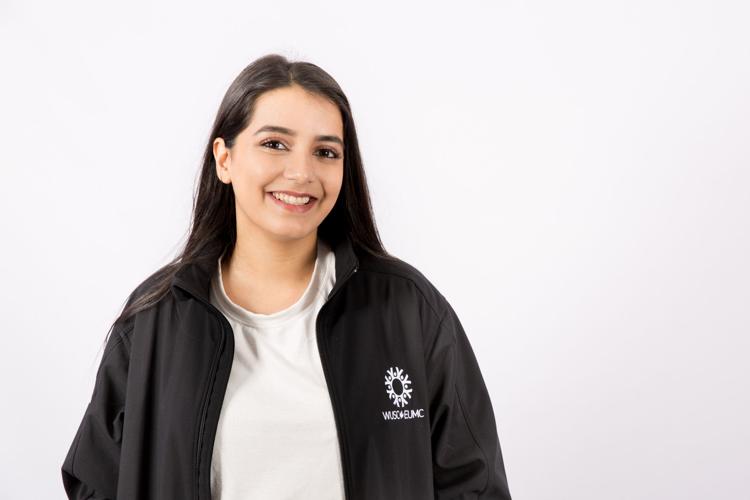 Nelson Mandela once said, "Education is the most powerful weapon which you can use to change the world." He believed that education is an investment tool that can be used to remove gender inequality, decrease poverty and promote peace.
This belief is one that is shared by the president of Western University's chapter of the World University Service of Canada, Noor Cheema. Noor, a third-year biology and English student, has been a part of WUSC for two and a half years at Western.
From Simcoe, Ont., Noor has always been passionate about the issues surrounding access to education. In high school, she was part of a United Nations initiative called Girl Up, a fundraising campaign that raises awareness of the education barriers that girls may experience in other parts of the world. She was also a part of her high school newspaper, writing columns about girls' education in developing countries.
"I was totally obsessed with Malala Yousafzai," says Noor. "I would just write about her all the time. I constantly did columns about her and they were like, 'You have to write about something else, Noor.' "
Noor's passion carried over from high school into university as she found her place at WUSC. According to Noor, WUSC's mandate is to improve the quality of life of youth and women abroad through education and job opportunities.
"I remember when I was in first year, I was walking around clubs' week really confused, and then I saw WUSC," Noor recalls. "They explained to me the difference between local initiatives and other international initiatives that they had."
One of the local initiatives that Noor likes the most is the Student Refugee Program at Western where 83 cents of the University Students' Council student fee goes toward sponsoring a student who previously had refugee status. Every other year, WUSC sponsors a student to study in Canada for the full four years of their education.
Other WUSC campaigns and initiatives this year have been centred on increasing job opportunities with Fair Trade and providing education opportunities abroad. According to Noor, WUSC's Shine A Light program reveals the gender gap in refugee-camp secondary schools as boys outnumber girls four to one. 
Noor says the club's goals relate closely to her own because of her family's experiences. Noor's parents moved to Canada from Pakistan when she was three years old. In Pakistan, her father worked hard to get himself through university with scholarships and her mother was a teacher. Noor explains that her family's values resonated closely with WUSC's belief in the power of education.
"It kind of hits home because I understand the power of education," says Noor. "It gave my family the opportunity to leave life in Pakistan and come to Canada and to have the comfortable, successful life that my parents have provided me."
Noor expressed her pride in seeing WUSC's presence on campus rise over the years since she has been at Western, such as witnessing the positive changes in the sponsored student's life. She commends this year's executive team and general members for engaging Western students and the London community as they have been increasing the club's promotion.
Despite her undergraduate degree not being directly related philanthropy and international development, Noor intends to continue to use her voice and act on issues that she cares about. Currently, Noor has her sights set on veterinarian school after she finishes her undergraduate degree. 
No matter what the future holds for Noor, she believes in the idea of sustainability. Noor also sees the idea of sustainability reflected in the work that WUSC is doing, such as eliminating education and employment barriers for youths in the local community and overseas. She sees value in education and awareness initiatives that will work in the present and for future generations.
"As someone who comes from a place of privilege and education, I feel like it's our responsibility to help and empower others and advocate on behalf of others to also have that kind of empowerment in their lives," Noor says. "Throughout my life, I do want to use my voice and free time to help achieve that."
Readers can visit Western WUSC on their Facebook and Instagram pages.