The signs are unmistakable: boba addiction, ABG aspirations and constant cravings for Pho.
These are "subtle Asian traits" — the simple beginnings of an online dating craze at Western University and around the world.
A Facebook group with the name Subtle Asian Traits sports over 1.5 million members. It serves as a common platform for second-generation Asian youth around the world to speak to things that make them "subtly" Asian in a western-dominated world.
And from there, we got to dating. Users of an offshoot Facebook group, Subtle Asian Dating, auction off a date with one of their friends to 563,000 potential suitors. 
"[SAD] was created to highlight how diverse the Asian dating scene is," said page administrator Cheok Meng Law in an interview. "It was created to be geared towards dating rather than general traits … there's so many people participating in this group and sharing what it's like to be Asian in this world and dating at the same time."
The page is home to dating memes, accompanied by rowdier users, soul-searchers and romantics who have been auctioned off by their friends.
A typical auction post calls out to SAD members with catchy intros like: "오빠들, 小哥哥s, and gentlemen of SAD. Isn't it cold? Aren't you lonely? Hungry? Don't you wish you could savour a warm, delicious, scrumptious snack — I am back with another fresh hot bun, straight out of the burning oven."
Food metaphors like that are common: "Ladies of SAD, are you a bún bò baế looking for her mánh mì? Have you already exhausted the list of Nam Nguyen's near you to no avail?"
While non-Asians can look at these appeals as a foreign language, and may even be "weirded out," according to page moderator Anthony Maglaqui, to the average second-generation bubble tea baby it's seen as normal or even "highly relatable."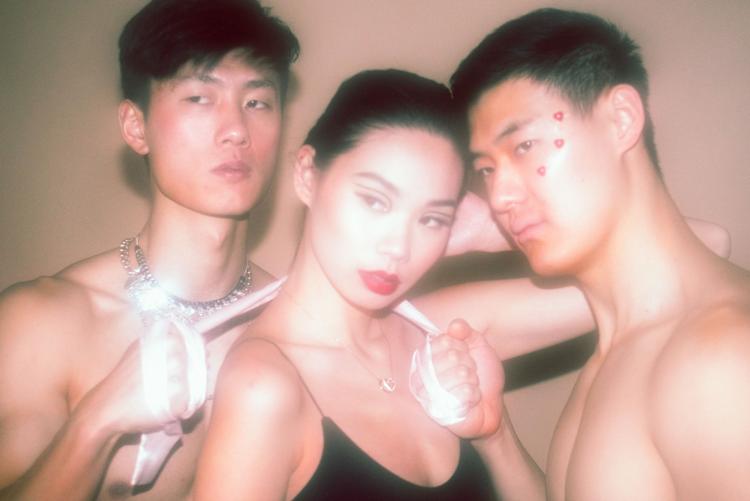 Starting with an introduction, the posts typically delve into a general description, a pros and cons list, a call for action and a series of photos to describe the potential romantic partner. And while some posts are simply made as a joke, others are genuinely looking for true love.
"It's Tinder but on crack. Selective Tinder. Half of it are memes but also half-serious … I auctioned a friend off with a bunch of playful romantic storytelling and now she's been dating someone she met for a year," said first-year BMOS student Sammi Yeung.   
And while she mentioned there are those who feel like the page is stereotyping Asian culture just a tad too much, many of its followers feel a sense of in-group membership as they relate to people across the entire world. The second-generation experience is undoubtedly universal; everyone fits into the Western world — until they're reminded that sometimes they don't.
For many, joining the page was a eureka moment, as they realized talking about short Asian kings and letting their hearts pour through SAD confessions filled a niche void they didn't realize they had.
"Seeing my own culture online, the presence — feeling surrounded by it, was nice. It's not a bubble to put yourself in, but it's good to have around," explained Yeung.
And it's not the only ethnocentric group available. Subtle Curry Dating appeals to a South Asian crowd; walking away from BTS and towards Shahrukh Khan, members on this page are looking to make their lives just a little bit spicier.
"It's cool to see people of your culture from all over the world, seeing similarities all centred in one Facebook page," said Mia Habib, fourth-year neuroscience student.
Subtle Asian Dating and similar pages are growing to be one of the hottest spots for Asians to connect with Asians: Tinder for the culturally sensitive. It's a place where people can poke fun at their own culture, relate to culture-bound restrictions and celebrate their diversity.
Where people can lower their shields and be unapologetically, not so subtly, 100 per cent Asian.