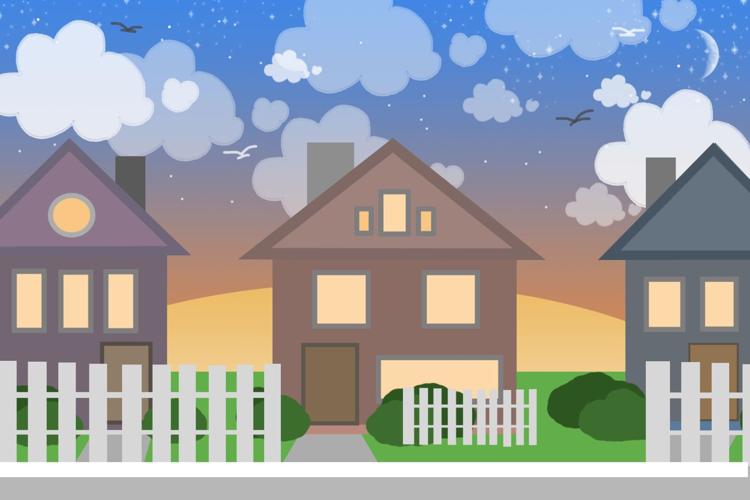 From living in residence to a place off-campus, here's a list of transitions to brace yourself for. 
Eating
Eating in your own house is cheaper than a residence meal plan, and you can eat what you want, when you want — your days of suffering in silence when you want a midnight snack are behind you. But eating well can be expensive, and you'll find the stereotype of starving students living off mac cheese isn't far-fetched.
Due to increasing demand from school work, you'll have less time to go grocery shopping. So get ready to drain your bank account on Spoke bagels and Tim's coffees. Those will be staples for the rest of your undergrad — and it adds up.
The residence cafeteria is so perfectly convenient — although sometimes the food isn't delicious, and sometimes you just aren't in the mood for the same old stuff. And using your purple plastic meal plan card for a whole year makes buying groceries the next year all the more jarring.
Getting around
Residences are close to campus — even the furthest residence, Ontario Hall, is at most a 10 minute walk. You can get out of bed 15 minutes before class and still make it on time. 
Living in a house is a different story. Most students are doomed to take the bus to campus, a particularly draining experience in blizzard season. Instead of your five minute commute, try 30 minutes and a prayer that your bus actually shows up when it's supposed to. 
Additionally, busing is not ideal for hauling grocery bags home. Unless you plan to exploit those lucky, privileged few with vehicles or spend $15 on an Uber, white-knuckling on those sharp turns is your new reality. 
Socializing
Friends, enemies and everyone in between surround you in residence — even if you were one of the lucky ones to land a single. Living off-campus gives you privacy that students in residence cannot fathom.
At your own house, you socialize when you feel like socializing, with roommates of your choosing. And when throwing a party, you have so much more freedom. While noise complaints and London's new nuisance bylaw are real, at least you're less likely to be sharing a thin wall with someone who's waking up early for a statistics class.  
That being said, in residence, to find a party all you need to do is walk down the hall. Events are always happening, and most find it easy to get engaged. Want to visit a friend? It's just 10 steps down the hall, to the right.
Studying
Studying at home has its perks, the largest of which is the quiet. Otherwise, studying in residence and off campus aren't totally different — both have a bed, doors that lock and accessible food.
However, students in residence are closer to campus, and have easier access to libraries. Need a book for your paper, or just a change of pace? The library is right around the corner. 
Residences also have study rooms to use, should your bed prove too tempting. 
And a benefit of living around so many people is that odds are, there is someone from your class that you can study with. Although your science major housemate means well, editing essays isn't their strong suit. 
Cleaning 
One of the best aspects of residences is the cleaning. Other than a few dishes in your sink from last night's Mr. Noodles, the cleaning is taken care of. Mysterious stain on your curtain? Spilled beer from your last banger? Poof — it's like it was never there.  
Living in a house, the cleaning dynamic is much different. Cleaning charts are concocted, schedules are printed, garbage days are marked on the calendar. Mops, brooms and Lysol spray are a regular addition to the shopping list. 
The transition from living in residence to off-campus might seem perilous, but with the right people, it's definitely doable; and for many students, it's even better.