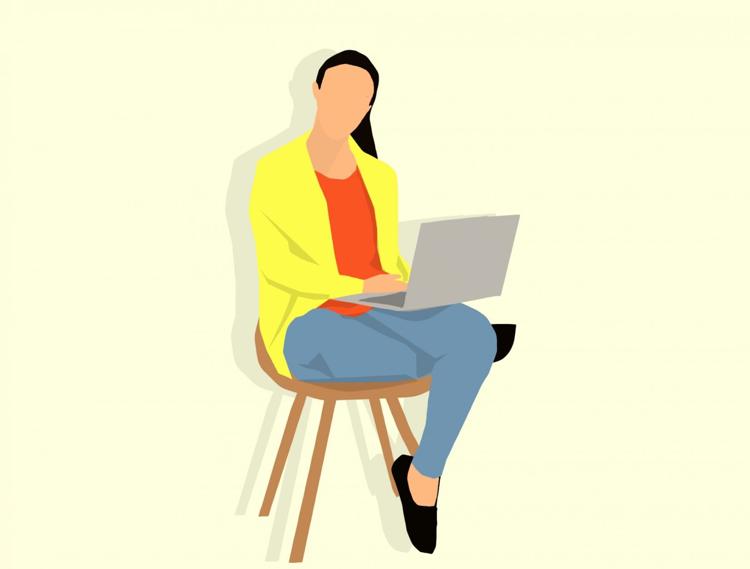 Have you ever experienced guilt for watching porn while in a relationship with a significant other, or even felt the need to hide the fact from them? Like many others, you are likely the unwitting consumer of deeply embedded cultural misconceptions that emphasize the negative impacts of pornography use on the quality of romantic relationships.
The internet seems to be jammed with arguments on why you should not let your partner watch porn, what it means for your sexual attraction to one another and, even, why it is a form of virtual infidelity. Science, on the other hand, begs to differ with these widespread beliefs, according to Western University professor and pornography expert Taylor Kohut.
Kohut's research shows that people report more positive than negative effects of using pornography within relationships. Although pornography use is correlated with poor relationship functioning to some extent, it is unclear whether this is directly caused by porn consumption.
"One possibility is that using pornography decreases your satisfaction with your sex life; another possibility is that when you have low satisfaction with your sex life, you turn to pornography as a substitute," explained Kohut. "And currently, not just in my research, but in the research that exists in the published record, we don't do a good job of disentangling those two possibilities."
Kohut emphasized other research gaps in terms of considering third-effect confounding variables that might be mediating the relationship between porn use and relationship quality. For example, he explained a recent study showed that frequency of masturbation is correlated with lower relationship happiness, and once it is controlled for, the negative association between porn use and relational happiness not only disappears, but evidence points to a slightly positive association. 
Kohut's more recent findings indicate that relationship functioning tends to be lower when one partner views porn and the other does not, compared to cases where either both or neither partners use porn.
"If people are similar in their behaviours with respect to porn use, it appears that they don't suffer these detriments that you might expect," he said.
In terms of pornography's positive effects, people report it introduces novelty and elements of exploration to sexual relationships and helps them learn what they like and don't like.
This is particularly true for sexual minorities, explained Kohut, who often come to understand their sexual differences and other identity-related information through pornography. Further, porn use can help facilitate sexual relationships under specific conditions, such as sexual dysfunctions.

Why do we think porn is bad for relationships?
Considering the limited research that links porn use to relationship ruin, the prevalence of these beliefs can be startling. Kohut attributes these misconceptions to several factors. Specifically, research on popular media discussions of pornography use shows they often centre on its harms with respect to sex addiction and porn addiction, as well as relationships.
"We are what we eat," he said. "If you're consuming media every day, that's telling you that you should be scared of porn, you're going to be more scared of porn."
Further, he explained the fear of sexual representations stems from the Judeo-Christian roots of Western culture. The Roman Empire was replete with pornographic imagery presented on walls, murals, pottery and mosaics, all of which was censored once the empire was overcome by Christianity. For this reason, views of sexual morality are tied to dominant religious views.
Other factors that shed a negative light on pornography and contribute to these misconceptions involve concerns over the role of pornography in promoting the devaluation and subjugation of women in both sexual and non-sexual ways, explained Kohut.
In addition, recent years have seen a rise in concerns and discussions over sex addiction, which has created a booming industry for treatments.
"There is now a fairly large and lucrative treatment industry that is based around treating people with sex and pornography addictions, and it is in their best economic interest to continue to promote the idea that pornography is harmful in various aspects of people's lives, including their relationships," said Kohut.
While these factors all shed a far-reaching negative light on porn use, only you can judge the impact of pornography on your relationship with your partner.
Kohut explained the significance of considering whether it is truly problematic or you just think it is because of that guilt or anxiety that you might feel. He emphasized the importance of having these discussions early on in a committed relationship.
"The best advice is to talk to your partner, find out what their expectations are and, if you disagree with your partner, to negotiate boundaries on your behaviour that you both find acceptable," he said.