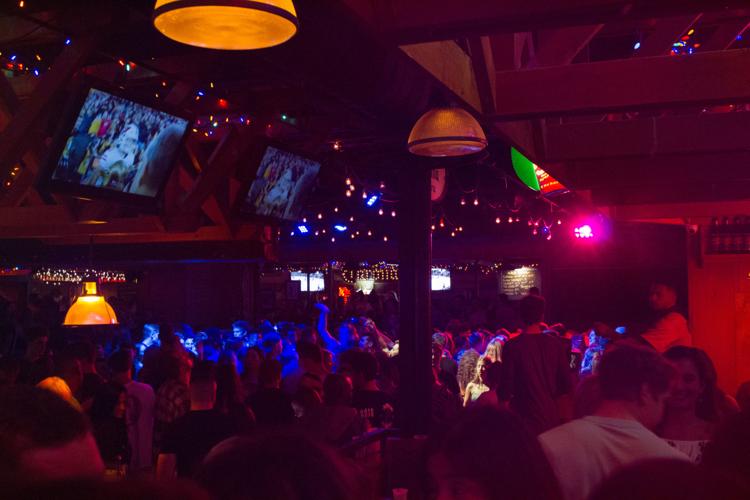 Western University, as Prime Minister Justin Trudeau stated in 2017, is the "Harvard of Canada."
In theory, this is due to the fact that students always have their heads in the books. They frantically attend classes and, by night, lock themselves prisoner in their rooms to review notes and prepare for their demanding academic routines.
That may be the sheltered story students tell their parents in order to ease their anxieties about going away to university, but for most Mustangs, that simply isn't the reality. 
Despite claims that Western is a "party school" and that it's flaunted as the "Harvard of Canada", Western is far more nuanced.
One of Western's best qualities is the healthy balance of social and academic life students can enjoy, and London's infamous Richmond Row is a key part of that social standard. Richmond Row has become a place where students can escape from campus; detach from the restlessness of never-ending deadlines, and maybe just for the night — because tomorrow they will probably be back in Weldon Library — can let loose.
Walk down Richmond Row on any given night of the week, and you'll be met by a number of bars that can serve up any particular vibe, whether it be a quintessential college bar or a big city "boujee" club.
The bar strip in London is characterized by its distinctly "college" feel. Sure, Toronto is the largest city in Canada, and the vast King Street entertainment district is paralleled by none in size, but it doesn't offer the sense of community — for better or for worse — Richmond Row offers, with its abundance of belligerent students. And come on, cover and drinks are ridiculously overpriced in the The Six.
But it's not all sunshine and rainbows on Richmond Row. Long lines force students to leave their houses early in the night so that they don't end up waiting outside the bar in freezing weather for up to an hour. Plus, once you get in, going to another bar is practically impossible without running the risk of having to wait in an absurdly long line for the second time.
Yet, the bars on Richmond are still somehow always packed. With so many watering holes to choose from, students naturally prefer certain joints over others, and which bar to attend on any given night can become a divisive issue within friend groups.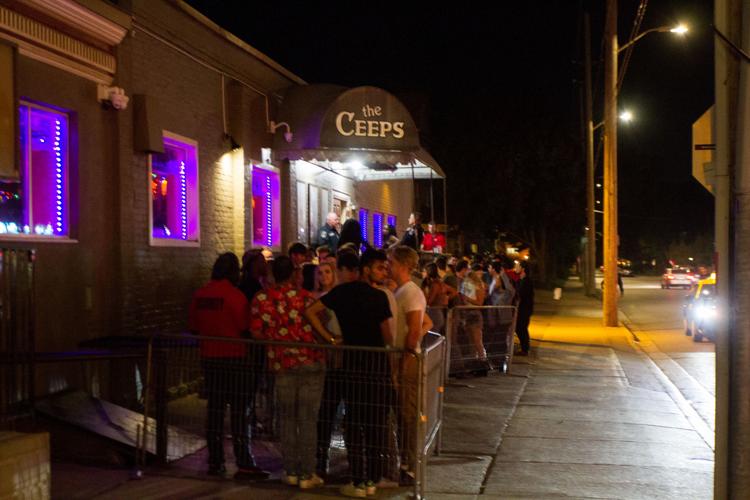 Why do students come to favour certain bars over others? Why do certain people choose to return to (or even avoid) the same bar, week-in and week-out? The only logical approach to solving this controversy was to conduct a thorough analysis of Richmond Row's most popular bars. That's right: a Saturday-night bar crawl. I set out to visit five bars in one night, accompanied by a friend who, incentivized by the inevitable sozzled shenanigans, was the night's photographer.
8:31 P.M., UBER RIDE
Our night started off in an all-too-familiar fashion: frantically finishing our last pre-drinks before jumping in an Uber to head downtown. Sure, Uber can be a cheap alternative to cabbing, and definitely the responsible choice for anyone who's already consumed a couple of Peronis, but it can still put a dent in your wallet by the end of the night.
8:40 P.M., MCCABE'S IRISH PUB & GRILL
McCabe's' impressive interior boasts rustic stone walls, authentic Irish-style booths and a large bar that showcases several in-house kegs. Sitting at the bar was a group of 30-somethings who looked like they had come by for a post-work drink. This was a refreshing sight, as many London bars are crammed with rambunctious students, and I was by no means prepared for that scene this early in the night.
Don't be fooled though; the arrival of partygoers is inevitable at McCabe's on a Saturday night.
McCabe's is best known among students for its weekly "Winesday" promotion, where you can buy bottles of wine at half price. McCabe's is definitely not your stereotypical college bar; the average crowd is older than many other Richmond Row bars. You can expect a wide age range at McCabe's, as their Wednesday-night wine deal tends to attract a more mature palate in addition to students.
9:22 P.M., MOLLY BLOOM'S IRISH PUB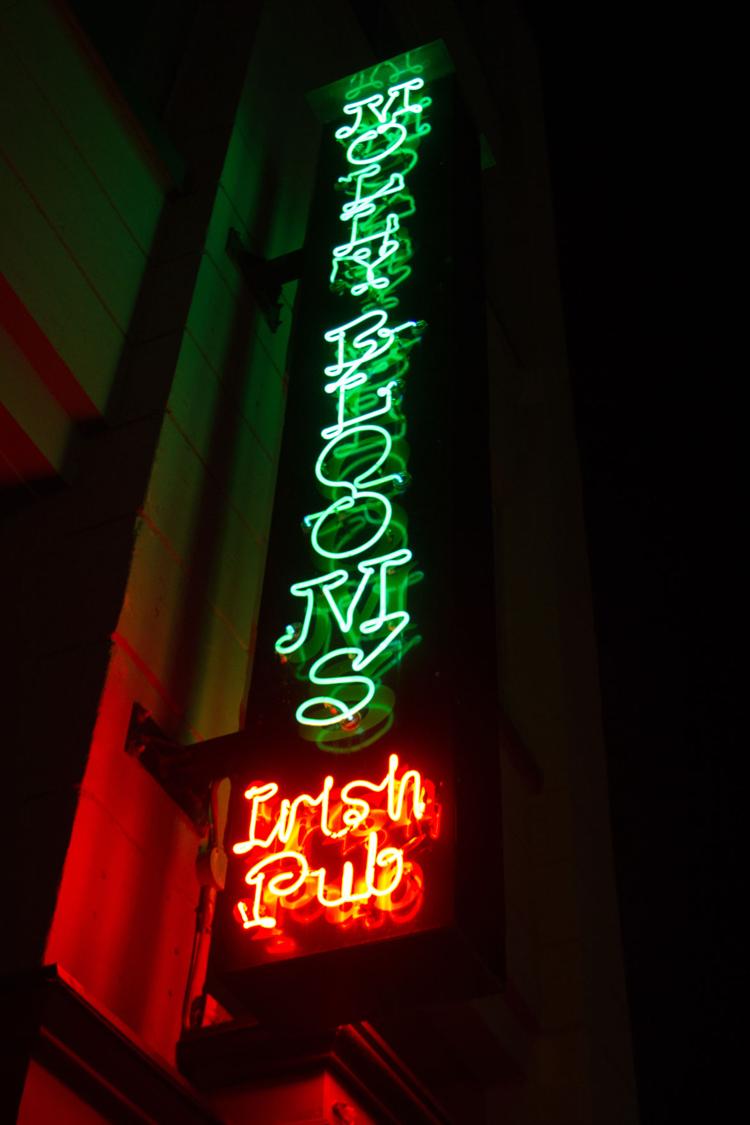 A short walk down Richmond Street and we arrive at Molly Bloom's. As we enter, the security — unlike any other bar on Richmond Row I've been to — asks to scan our IDs.
If you're a first-year trying to sneak your way into a bar, Molly Bloom's won't be fooled so easily.
While at first the over-cautious security may seem intimidating, it really just contributes to the theme of Molly Bloom's — as our server said, it's the kind of bar that people anywhere from "19 to 90" can feel comfortable and have a good time at.
The abundance of tables and booths makes Molly Bloom's a laid-back, comfortable pub, which is certainly a refreshing alternative to some of London's more crowded dance-floor ridden bars.
With promotions like Karaoke Sundays and 32 oz. Caesars for only $13, it's quickly apparent how Molly Bloom's has successfully catered to such a diverse demographic over the years.
We downed what remained of our pints and moved on to the next bar on our list, one of London's most popular spots among Western students: Frog.
9:40 P.M., THE BARKING FROG 
We made our way to the patio located out back. Illuminated by hanging lights and scattered with picnic tables and cabana-style booths, Frog's patio has quite the ambience at night and is a London hot spot during the warmer months. The rest of Frog is comprised of multiple rooms, each outfitted with their own bar and independent music, to form a sort of maze. For some, this is the pitfall of the bar, but for others, it's one of Frog's greatest qualities.
Frog's popularity is obvious as I immediately bumped into friends.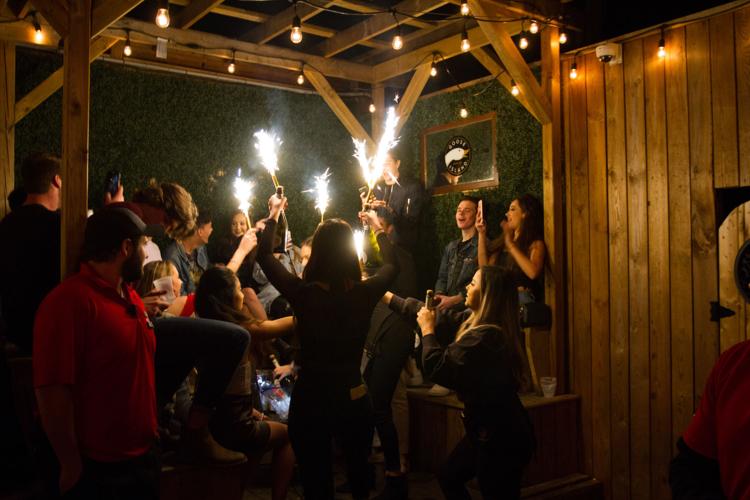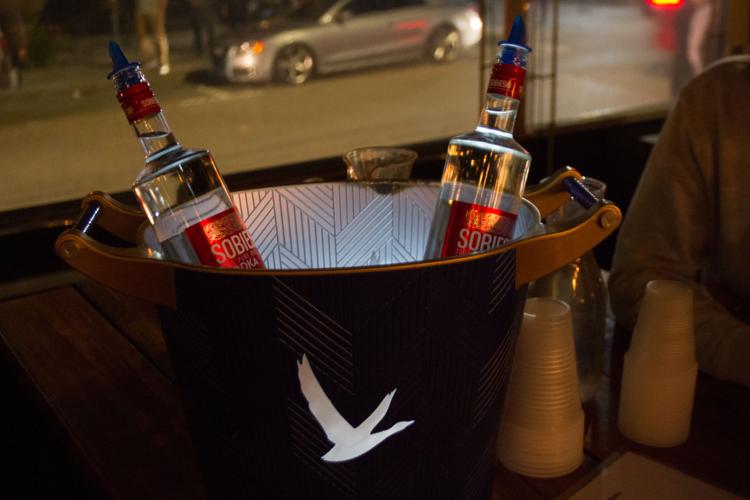 One said that it's too "easy to get separated from your friends" and that she prefers the open concept of Ceeps, which allows for easy navigation.
When I asked why then they were at Frog, I received a response reminiscent of the struggle that comes with going out in London: "It was a shorter line than Ceeps."
I actually like how Frog has multiple rooms, as each offers its own vibe; one area emulates the standard college pub while another has packed booths with bottles flowing in and out. Students love the spectacle associated with bottle service, and Frog has capitalized on that market. As a result, Frog has become the primary destination for booth and bottle service in London.
It's not uncommon to see a group of partiers dancing at the edge of their booth, patiently awaiting their overpriced alcohol. It begs the question of how we've wound up believing an over glorified bottle of vodka is a prerequisite to a good night as though it carries some sort of intrinsic value. In spite of that, every now and then you just need to treat yourself, and the private party within the party that bottle service provides is a unique experience.
11:10 P.M., REVOLUTION NIGHTCLUB
Our next stop was Revolution Nightclub, a new spot on Richmond Row, which I was excited about because it would be my first time at the club.
To say the least, it was the most disappointing stop of night, despite the massive renovation it underwent this past summer.
Upon entering, I was shocked by the size of the place, which appeared smaller than most other bars in London. Revolution, sparsely populated with people desperately waiting for others to file in, reminded me of a cruise ship disco. Most people we spoke to only came because they couldn't get in to their first-choice bar.
Richmond Row, dominated by bars, could benefit from the addition of a more conventional club. Despite the lackluster turnout when I went, with an impressive new lighting and sound system, Revolution created a decent atmosphere, and if they could just fill the place, they could reach its full potential since it has something new to offer. Western students will always welcome new bars on Richmond Row, and this spot deserves a shot. 
11:32 P.M., THE CEEPS
From Richmond's newest bar, we went to the oldest.
Ceeps was established in 1890 and, over its 128-year history, has become an iconic bar for Western students. Over one-and-a-quarter centuries of dedication to Ceeps, this bar has arguably become a part of students' identity.
For many Western alumni, just hearing the word Ceeps evokes nostalgic memories of their university experience.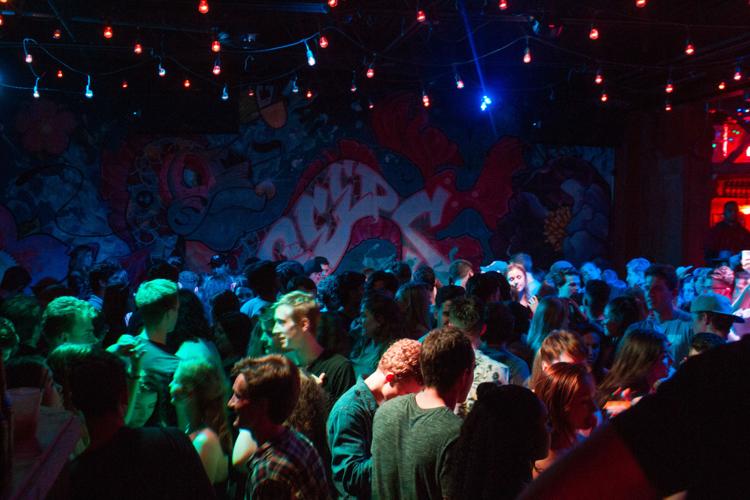 Wooden beams on the ceiling and big wooden tables skirting around the perimeter contribute to the rustic vibe. Apart from the minor renovation that Ceeps recently underwent to improve its already open-concept, this bar still appears thoroughly authentic and has retained its late 19th-century feel.
Many complain about the music at Ceeps since it's rather predictable; on any given night, you can catch a belligerent first-year belching out "Mr. Brightside" or "Stacy's Mom." You'd be lucky to even hear one or two songs by Drake or Travis Scott.
As a big fan of Ceeps, however, I believe the occasional "Mr. Brightside" is a necessary evil to retain the community-driven feel that it has developed over the decades.
Perhaps the best part of Ceeps is the familiarity. Why change a perfectly good recipe when it's been working for over a hundred years? After all, every university needs a true "college bar," and for Western, Ceeps has always been it.
After the long night of walking and quite some time on the crowded dance floor, I opted to relax for a bit in a comfy booth with a cold beer in hand. 
1:17 A.M., BURGER BURGER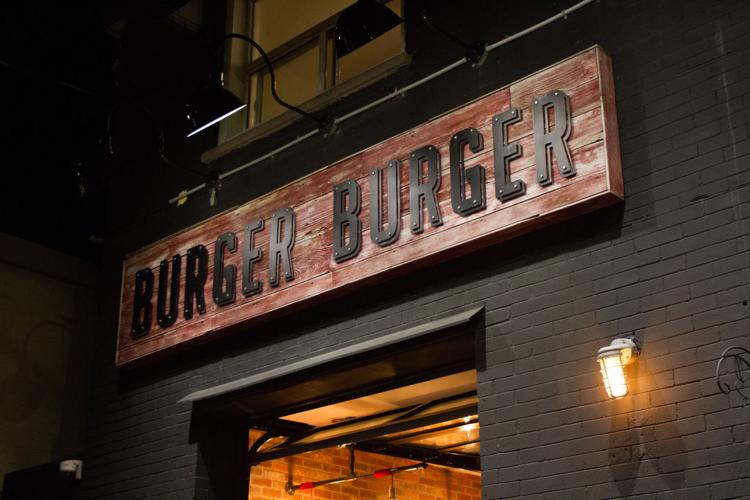 At this point, everyone was tired. We went to five different bars and walked the length of Richmond Row probably twice over. But we set the bar high on this crawl, and there was no way we were going to end it off without getting London's infamous drunk muck: Burger Burger. 
While it's true that these burgers are delicious, be prepared to wait in a very long line if you go in the early hours of the morning, as all of the other hungry partygoers have the same idea in mind.
1:44 A.M., UBER HOME
I saw more than enough of Richmond Row for one night and was seriously ready to go home and fall asleep to The Office.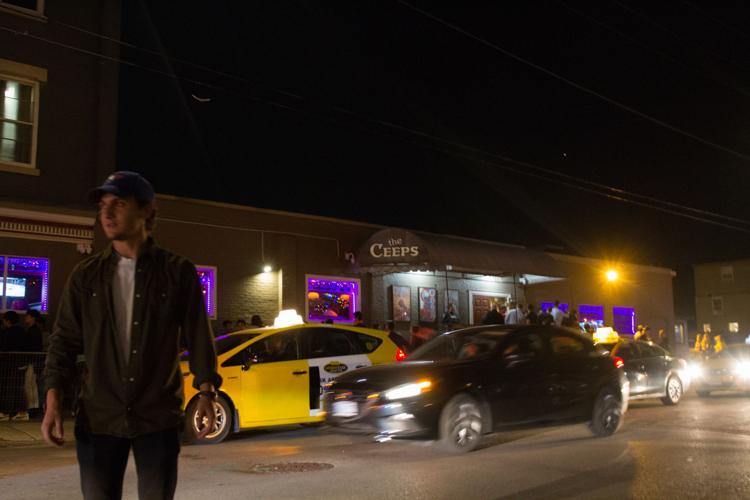 In sum, looking back on the night, I'd say it was pretty successful. Any Western student knows it's almost impossible to hit five bars in one night without doing it through a pre-organized event (like 12 Barz or Bunny Hop), but somehow, we were able to knock off all the bars on our list. Long lines are the biggest drawback of Richmond Row, which can leave you waiting in the cold for up to an hour.
But the Row has a wide variety of bars to indulge in, even beyond the few that we visited. And the fact that you can always expect the Western community to be present means you're always in for a good time.