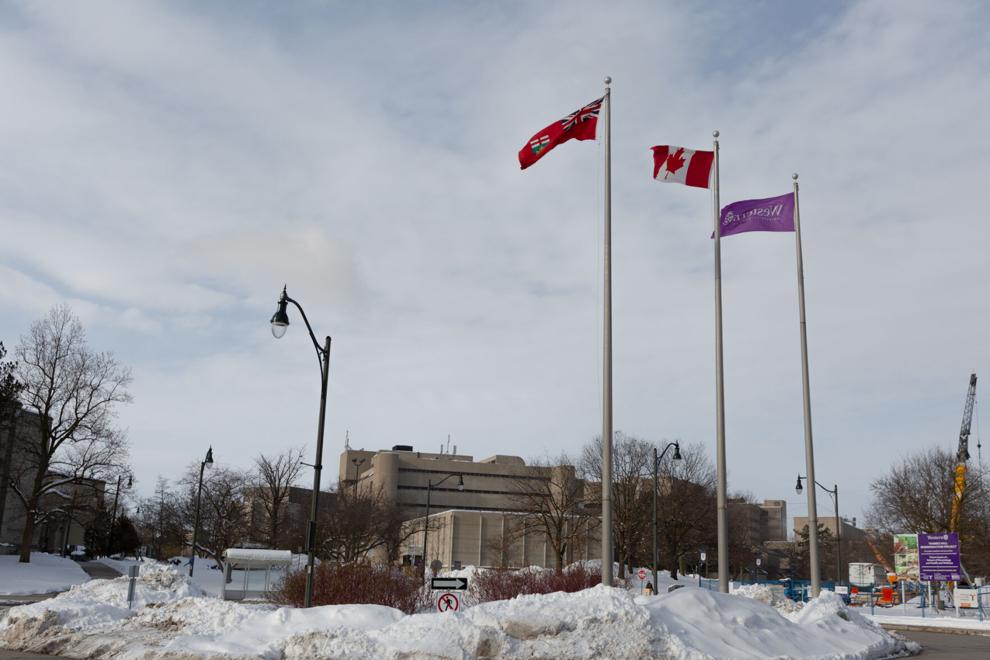 Content warning: This article discusses sexual and gender-based violence and intimate partner violence.
The One Love Foundation — an anti-gender-based violence foundation from the US — is opening their first Canadian branch at Western.
After Yeardley Love, a senior at the University of Virginia, was murdered by her boyfriend weeks before graduation, Love's mother Sharon and sister Lexie founded the One Love Foundation in her honour. The Foundation is now one of the largest gender-based violence advocacy and activism organizations in North America, with a goal to bring healthy relationship education to students and campus at-large. 
As the first Canadian branch of the One Love Foundation, co-president Liam Cronin wanted to give Western University students the tools to critically examine their relationships.
"It's getting rid of some of the toxicity that I think is so prevalent in our culture, whether it be for hookups, long-term relationships or short-term relationships," says the fourth-year political science student.
"We want to give people the tools that they can navigate those situations and be like, 'hey, this guy's not treating me that well, maybe I should exit the situation,' or 'hey, this is one of the early warning signs for abuse.' [We're] really giving students access to romantic literacy."
In 2018, just under 100,000 Canadians experienced a form of intimate partner violence, with 30 per cent of violent crime calls to police being partner violence. Fifty per cent of women and 40 per cent of men first experience relationship violence between ages 18 to 24.
Cronin and co-president Clark Keenan brought the foundation to Western with hopes of creating a safer community environment.
"Something I noticed is that Western doesn't really deal with intimate partner violence at all," explains Cronin.
"This is pretty common with people our age — it's the assumption that, relationship abuse [is] something that happens to older people, it's something that happens in your 30s or 40s. And it doesn't affect you, as you're a young adult. Something I noticed is that none of the documentation and none of the advocacy work at Western prior to our organization was inclusive of intimate partner violence." 
In the 2018 Student Voices on Sexual Violence Survey, Western had the highest percentage of sexual harassment incidents of any university in the province, with 71.6 per cent of those surveyed having experienced some form of sexual harassment. Additionally, 32.4 per cent of those surveyed from Western reported cases of "non-consensual sexual experiences.
The university has since updated their sexual violence policy and reporting procedures in response to the survey results, rolling out through 2020.
"The 2018 Ontario survey on sexual violence found that over 70 per cent of students at Western don't have a lot of faith in the administration at Western and don't really understand their options when they're dealing with these instances," says Cronin. "We just wanted to streamline that for as much of the population as possible."
The streamlining process for the One Love Foundation includes creating a resource document to show where students can get support, including racialized and LGBTQ2+ gender and sexual-based violence, as well as running events and workshops.
Cronin and the One Love Foundation hope to increase self-reflection and help students to create stronger, longer relationships with themselves and others.
"The biggest takeaway you can get from this organization is that it's not about being perfect," Cronin says. "It's not about being the ideal romantic relationship that you see in movies and on Instagram. It''s about recognizing the faults and flaws and the pros and amazing aspects of the relationship and building off of that and working towards a healthier future for you and the people around you."
If you need support, please consult the following resources:
Good2Talk: Visit https://good2talk.ca or call 1-866-925-5454

Anova (24 hour crisis & support line): Call (519) 642-3000

CMHA Crisis Centre & Reach Out (24/7 Crisis and Support Services): Visit 648 Huron St., London or call: (519) 433-2023

Sexual Violence Prevention Education Coordinator: Call (519) 661-3568, or email: svpec@uwo.ca
For a full list of resources, click here.
Update (March 15, 2021, 4:46 p.m.): This article was updated to reflect that the One Love Foundation does not participate in Western's Orientation Week.