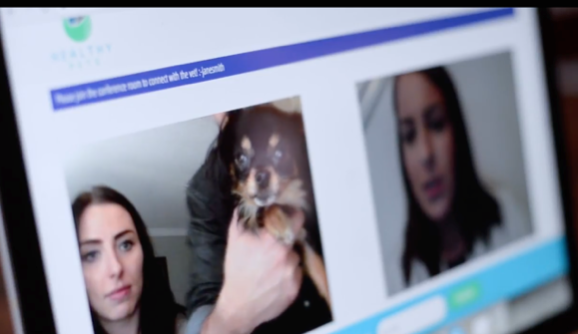 Pets sleep in their owners' bed, they're taken on walks, and often eat better than we do. They literally become a member of the family.
Pet owners know the happiness their animals can provide for them, but at the same time, they know the stress and anxiety that comes with having a sick pet.  
Emma Harris, pet parent of yellow labrador Bo, had to go in and out of veterinary clinics for months when the puppy fell ill at 8 months old. She estimates the vet bills added up to nearly $10,000. 
With a great deal of time and money spent, the alum from Western University's management and organization studies program created an online veterinarian service called Healthy Pets, which aims to connect pet owners with a trusted network of local veterinarians easily and affordably. 
"There's a lot of barriers with respect to accessing a veterinarian, whether its time, money, hours of business," says Harris. "And especially if it's after hours, your only option is either searching your problem online or going to an emergency clinic which is very expensive." 
Harris believes we are already using our phones for everything and technology is ingrained in all that we do. She is confident that by tapping into this combination — health and wellness and technology — she can help pet owners.
The goal of Healthy Pets is to introduce a new standard of pet healthcare within the pet parent's journey. So before doing anything or leaving home, pet owners can open the Healthy Pets app, and click on a button to connect with a local vet by video chat.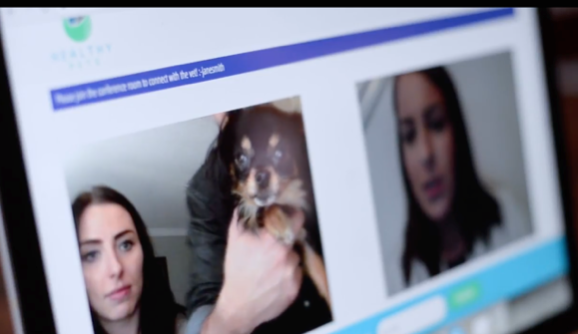 The service is very easy to use. You can sign up for free and start using the service on a subscription base or a one time appointment. The subscription costs $10 per month with four consultations per year, and a single appointment costs $40 for 10-15 minutes with a local veterinarian.
Vanshika Dhawan, fourth-year medical science student and proud pet owner of two-year old Gansey, a Pomeranian mix, said one of the useful things about Healthy Pets would be the convenience of not having to go to the vet.  
"I personally don't have a car," said Dhawan. "Going to the vet and consulting with an actual vet is pretty expensive." 
Dhawan says she can see the app being really helpful for her, noting that people who are first-time pet owners might find the service useful because they have less experience within the realm of what's normal for a pet's behaviour and what's not. 
"The first time my dog started reverse sneezing, which is super common in small dogs when they get excited … I was freaking out and I was lucky to have a friend who works at the Calgary humane society so she helped me out," said Dhawan. "But if not, I would've probably ran to the vet and paid an extra $50 or so."
Healthy Pets leads a revolution in Canada's pet health care technology as the first software of its kind in Canada.
"We're the first in Canada so although we have a first-mover advantage, we're also responsible for building an entirely new category and building a brand, and that's not easy to do," says Harris. "I'm not going to get every vet on board. The vets who are willing to try it out are often interested in new opportunities and new technologies, so they're likely younger and earlier on in their career."
Bo was a huge inspiration for Healthy Pets, but Harris' goal really came true when she made a deal with Dragons' Den's Arlene Dickinson. Two weeks prior to her debut on Dragons' Den in April 2017, the College of Veterinarians approved video chatting as a means to serve and communicate with pet-loving families, and today, Healthy Pets works in a team of four in Liberty Village and they have about 30 veterinary clients on board. 
"The limitations of Healthy Pets are on what vets can and can't do," said Harris. "If they've never seen that pet in person before, a veterinarian cannot use Healthy Pets to diagnose or prescribe medication." 
But Healthy Pets is for the purpose of advice and triage, to reduce cost, and offer accessibility. The company believes in helping pet owners all around the world.
Now, you can take care of your pet at the instant click of a button.
The app is available on IOS and Android devices. It's also accessible on their website.