The hipster 
I go against the grain by wearing clothing that's not made by crony capitalists. I'll fight anyone who denies climate change, and I'm vegan/vegetarian because I'm an environmental activist who wants to save the planet. I have approximately 12 succulents scattered around my room, and you'll see me pose beside them in my Instagram posts. My fake colour-tinted glasses and my vintage dad jeans are from Value Village because I'd rather spend my money on expensive and over-the-top food at underground restaurants — which you'll also see in my Instagram posts.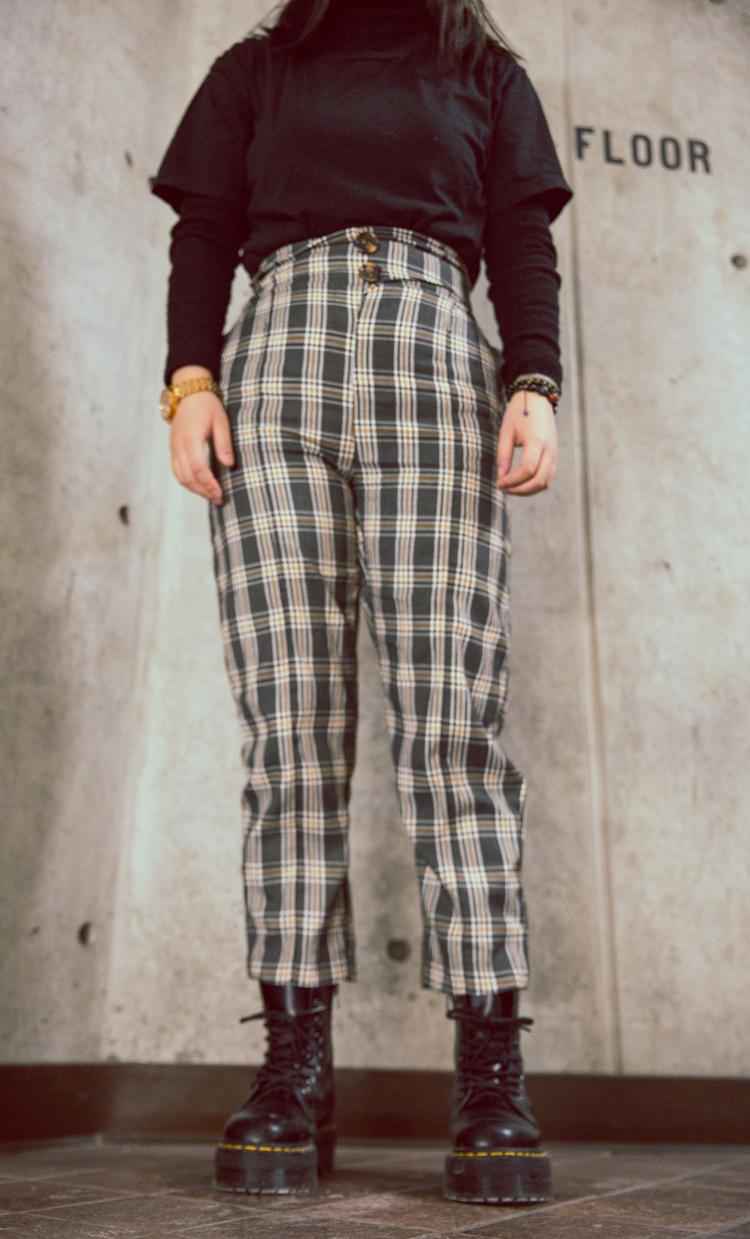 Preppy get-up
I'm also a hipster. I appear intelligent, but whether I really am or not depends on the straightness of my collar. Everything I own is an Apple product, Steve Jobs is my idol, and my minimalist aesthetic means paper doesn't exist in my world; digital files and my watch (Apple, duh) are the only ways I keep my life on track. Other than that, my Tom Ford glasses give the illusion I am saying something smart in class, but otherwise, they sit on top of my head when I'm not participating.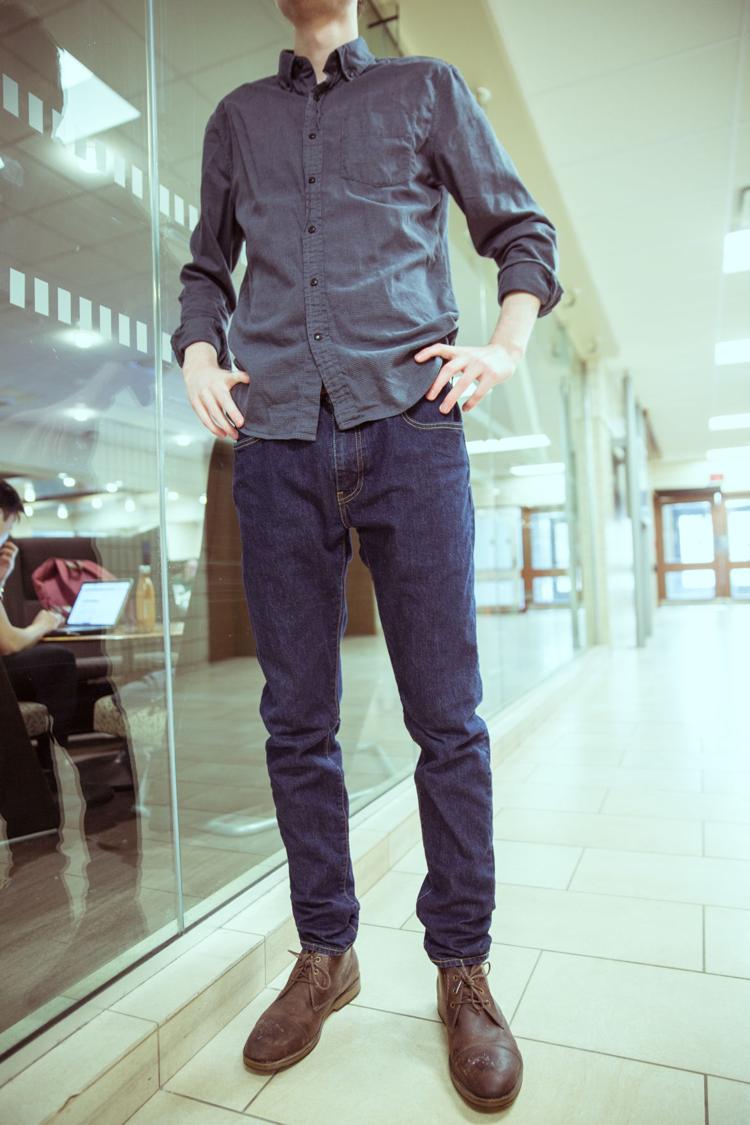 Sneakerhead 
I would rather walk barefoot on the Barking Frog's sticky floor than wear socks with sandals. I might do a little bounce walk across campus, hallways and on my way to the Timmies line because shoe creases are a crime. The two things I spend the most money on are limited edition designer shoes and multiple cans of waterproof shoe protection sprays. No matter what the icy winter weather brings, I'll still wear my cream-coloured Yeezy Boosts. The more expensive my kicks are, the more I'll try to stay away from people because a single scuff could set me off.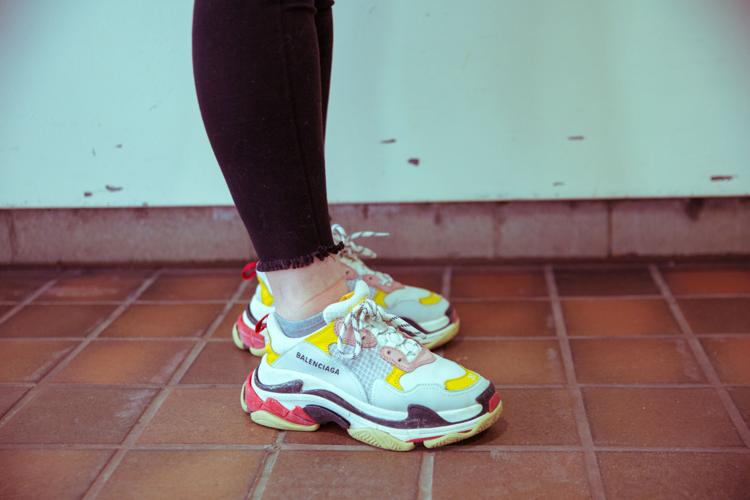 Lazy day wear
I hate mornings and caffeine is my best friend. Most of the time, I look like I just rolled out of bed, because I just did. (Look, I was too lazy to wrestle with my jeans.) Most people contemplate whether wearing sweatpants in public is acceptable, but the truth is, I care about that as much as the amount of effort I put in getting ready today: none.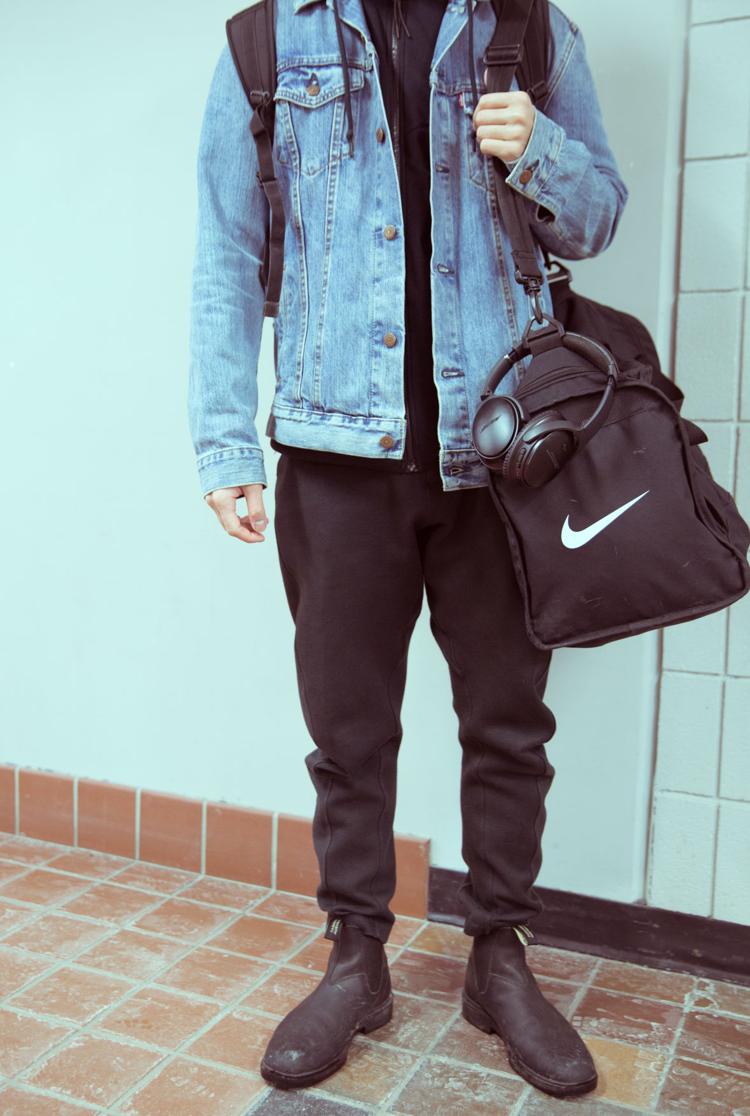 Chic apparel 
I hope my Tinder match sees me in lecture today. I woke up really early, probably before the sun rose, to get ready. I turn heads when I walk into a lecture with the sound of my heels clunking on the tiles. My favourite show is Gossip Girl and I'm always channeling my inner Blair Waldorf in search of my Chuck Bass. And if you don't know who this iconic couple is, I'm offended.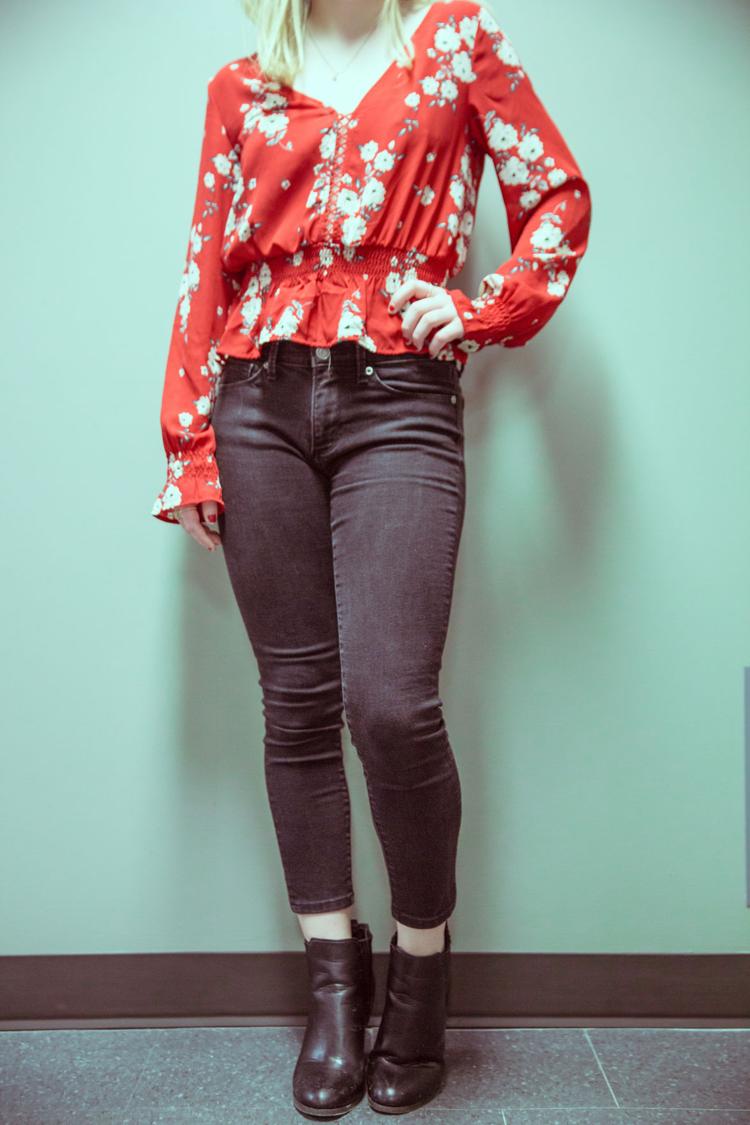 Goth/punk/emo look
It's likely not a phase. I dye my hair a different outrageous colour every month and it never gets damaged because I shave part of it every week. My closet looks like a black hole because all of my clothes are black, very black, or very very black. I'm ashamed to admit it, but I went through a Justin Bieber haircut phase and a DC/Roxy skater shoe phase. Now, I only own five pairs of Vans — with a hole in one of them — I practice my screamo in my basement, and I attend every underground metal concert to let out my teenage angst in the mosh pit.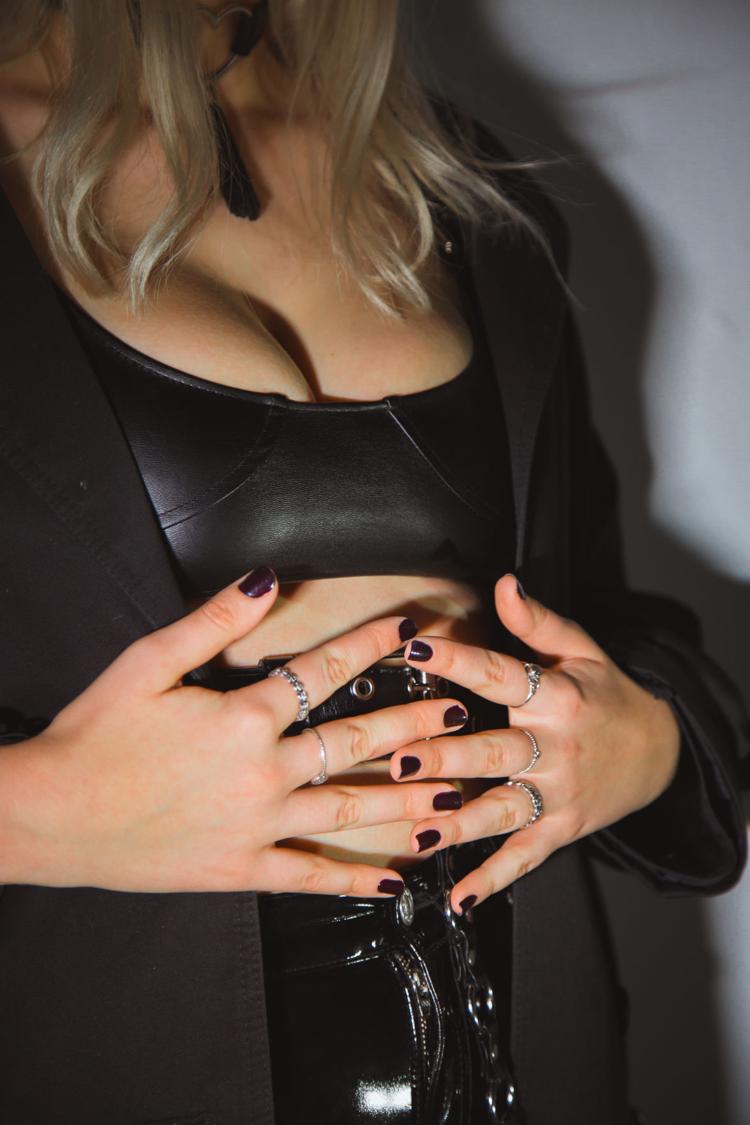 Sporty and athletic wear 
I lift, I run, and I play all the sports. Even though it's -20 Celsius outside, my winter jacket is my varsity sport jacket because any other jacket would restrict my movement if and when one of my buddies tosses a football at me impromptu. I have the quickest reactive instincts, and I can catch pretty much anything that gets thrown at me, including the 26L bottle of liquor my team wants me to chug at the frat party. The Rec Centre is my second home, and my huge varsity backpack with my protein shake tucked at its side will tell you about my healthy lifestyle.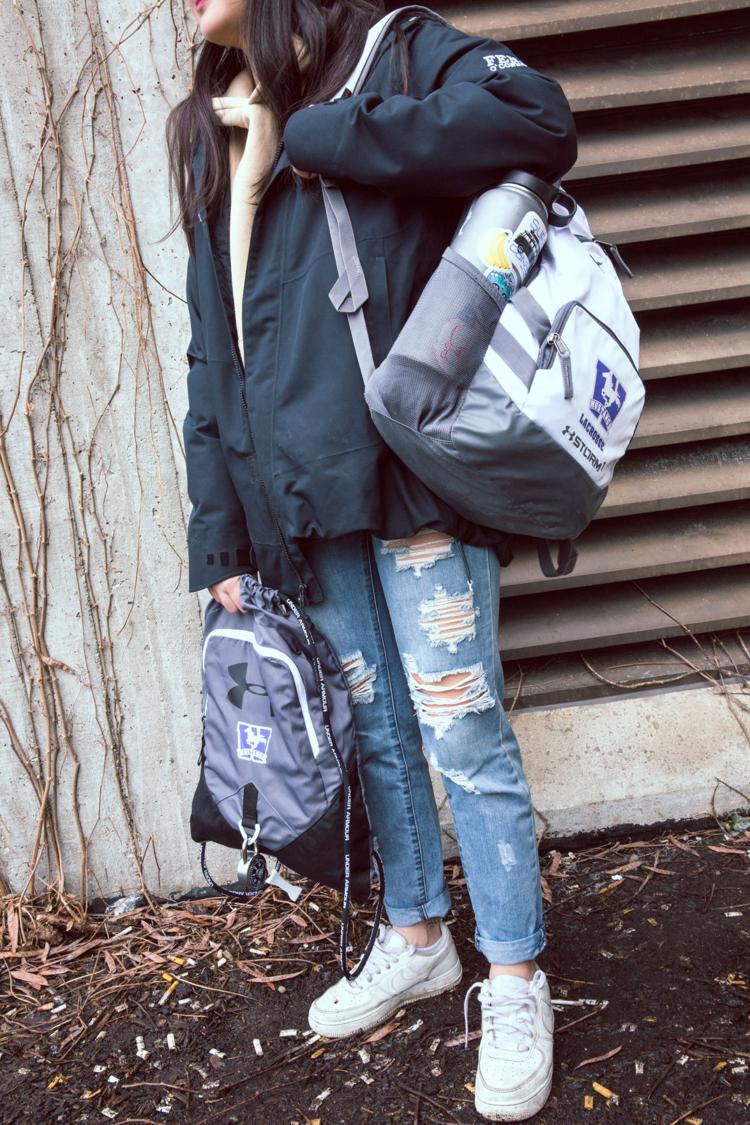 Professional attire
I'm relying on the Richard Ivey School of Business to notice my ability to dress over the top for everything. My success is defined by the crispness of my suit. I learned how to tie a tie from a YouTube video, just like the way I learned how to appear intimidating and important to my peers from a TED talk. I go by the logic of dressing for success and it's helped me come this far. I might go as far as calling myself a self-made entrepreneur even though every business idea I have is "in the making."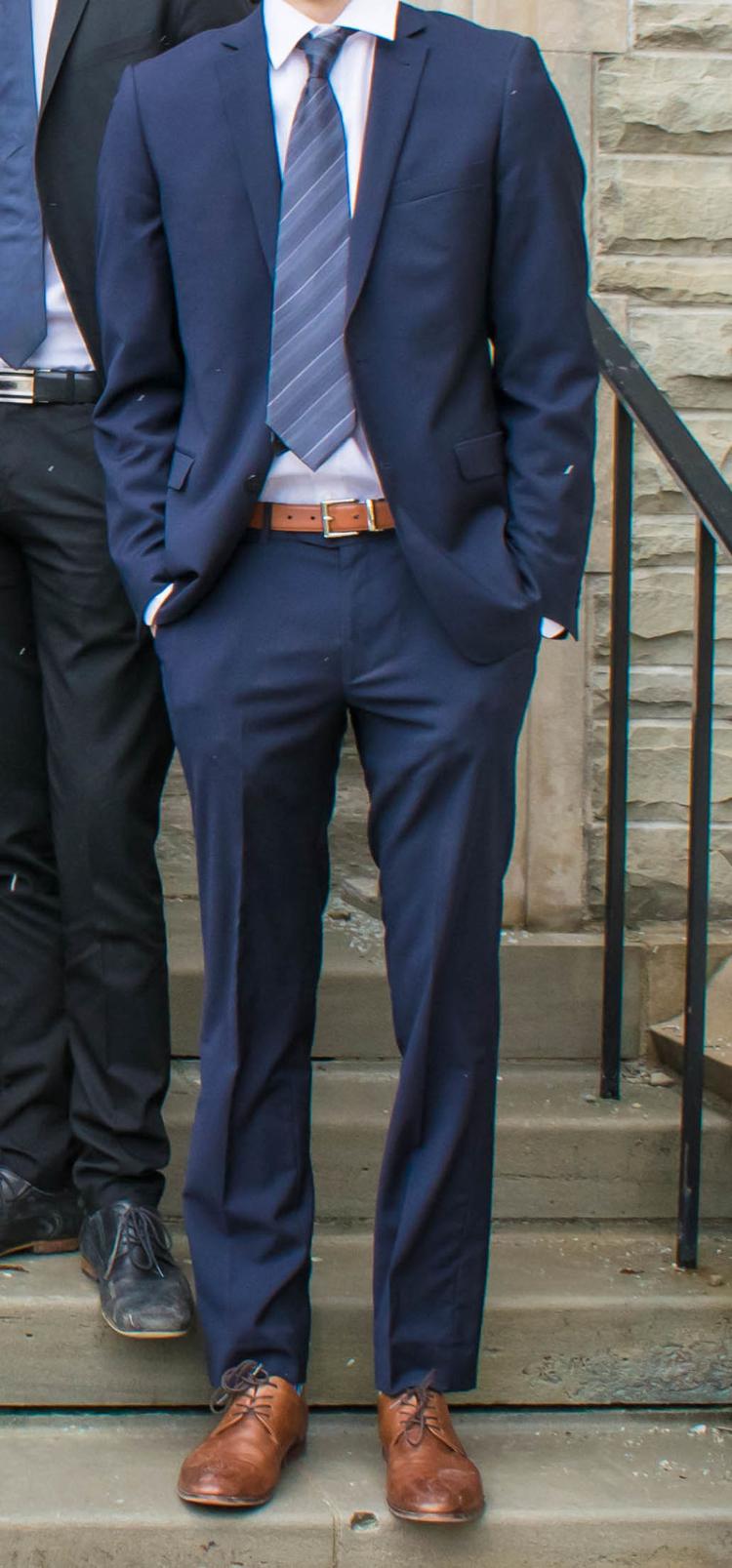 Hypebeast duds
I greet everyone with, "Wagwan?" I'm considering a modelling career for street-style fashion since I'm always taking part in excessive photo shoots on rooftops with fog machines and fresh outfits. To me, any sweatpant or hoodie looks good if it has Supreme, Obey or Crooks & Castles written in big, bold letters across it. Everyone who knows me knows my cousin's uncle's friend's brother knows Drake and that I was invited to his birthday party in Toronto, but I couldn't go because a doctor's appointment came up. I'm pretty maybe known in the 6ix, ahlie?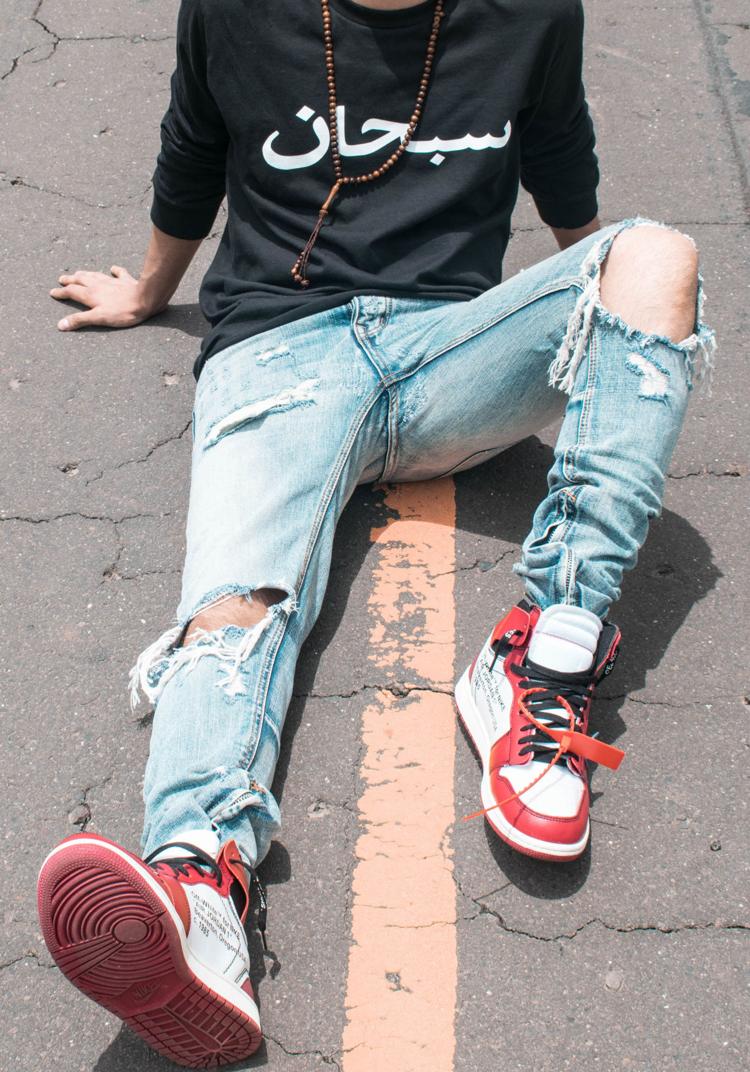 Basic
I only shop at three stores: Aritzia, Urban Outfitters and Lululemon. My Uggs are essential, but what really gets me through the harsh winters are my Canada Goose and hot Starbucks latte with extra foam, made with soymilk. Waiting in the Starbucks line is always worth it because taking pictures of my name spelt wrong and posting it on my Instagram story with the caption, "LOL. OMG. WTF. SRSLY? HAHA 2 FUNNY," is hilarious. Eating out at Barney's or Jack Astor's and ordering chicken fingers and fries is a lifestyle.