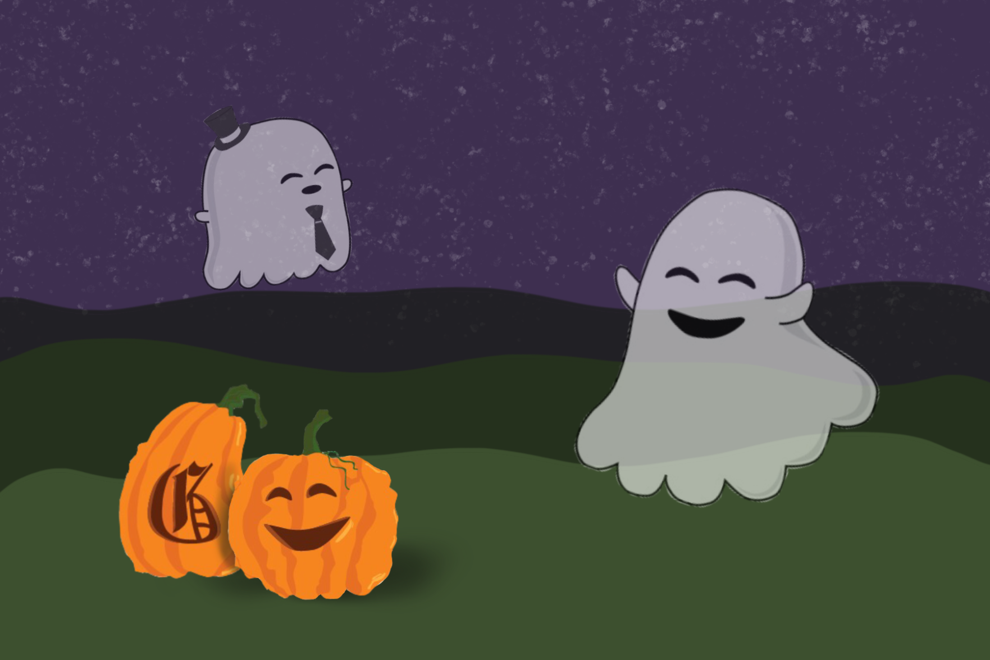 Everyone has that one house in their neighbourhood — the house no one wants to approach or even think about.
The shadowy figure illuminated through the curtains might be the old woman who lives there but no one has seen her for years — could it be something more sinister? Something non-human?
Nicolina Savelli graduated from Western University's media, information and technoculture program in 2011. Savelli and her business partner, Marie Adoranti, host the Para(normal) podcast, sharing stories of local and more widely-known paranormal activities.
The podcast started as Savelli's passion project — something she could look forward to doing on the side of her career. Adoranti was interested in true crime but felt that genre was already too saturated to break into.
"She kind of decided, you know, what is another genre that I feel like I can't shut up about?" Savelli explains. "And she landed on paranormal and telling ghost stories and true life hauntings and things like that."
Savelli had wanted to make a down payment on a home but was short by $25,000. She later received a call from her father's lawyer telling her he had accessed funds her father had left when he passed three years prior. Eerily enough, it was $25,000 — the exact amount she needed.
She recounted this story to her paranormally-enthused friend and they decided to begin streaming their haunted podcast bi-weekly.
They began by sharing famous ghost stories but quickly began to receive more local and individual stories from listeners.
"I've always kind of been a huge skeptic about ghosts. ... I've never been someone who was like 'yeah, definitely like I feel like an ominous presence or anything like that,'" Savelli says. "Since doing the podcast, it's very difficult when you keep getting inundated with stories by people telling you like this happened to me and they seem very authentic and they don't seem exaggerated and they're coming from people who are skeptic themselves."
More than just opening Savelli's eyes to the possibility of the immaterial, the podcast has been continuously growing, garnering around 20,000 downloads a month. While this might sound like an overnight success story, a lot of work, effort and dead people went into making this podcast a success.
"If anyone wants to go into podcasting, they should be prepared to spend a lot of time on the research, the production, the audio quality, setting things up and writing and copywriting and creating great content," Savelli explains. "There's also the promotional side of it, so it can take up to like 20 to 30 extra hours of your week."
Savelli advises pitching your idea to a local network who can help you promote your work and get your content out there for the world to enjoy. It's important to speak about something you're passionate about — so even if you're not getting paid, you're still enjoying the work.
"Western has been an integral part of my ability to think outside the box and my ability to think strategically and creatively and just bring it to the next level where it's actually something that's making the money and not just a passion project," Savelli says.
Leveraging your personal experience, like your unique degree or brand, is important to bringing your creative project to the next level and making it as spooktacular as Para(normal).