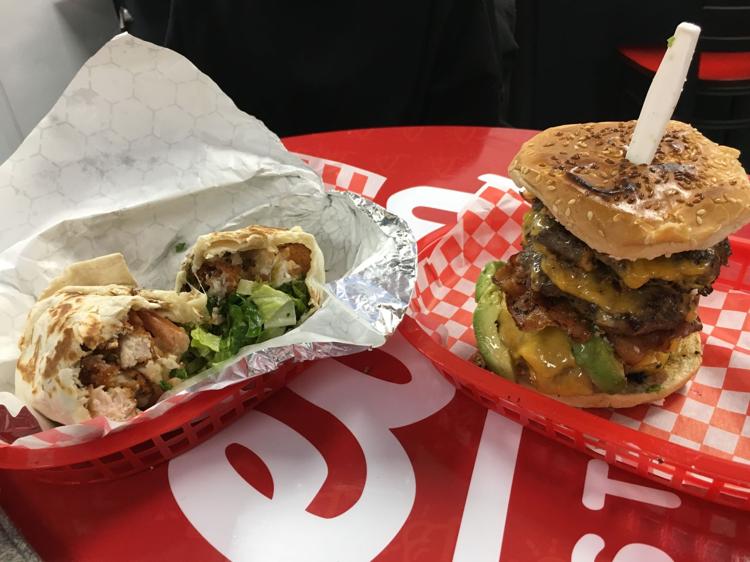 Downtown London might seem like an odd spot to find authentic Venezuelan food, but Paradise Cream offers the perfect opportunity for students to try out an assortment of cultural cuisines and monstrous milkshakes. 
With an odd mixture of Latin dishes, Canadian-style burgers and customizable milkshakes, Paradise Cream makes for a great date night or even an appetizing delivery option after a night out with friends. 
The family-owned restaurant offers embellished, authentic Venezuelan food made with meat, cheese and vegetables. And despite the storefront lacking in decor, the whole-hearted service from the staff is distinct.
Paradise Cream's signature dishes stand in the form of scrumptious tequeños and empanadas, two authentic Venezuelan snacks that pack a punch.
Another popular meal is the hefty pepito chicken sandwich made with avocado sauce, chips, parmesan, cheddar, feta cheese and shredded chicken. Co-owner Jessica Azuz says the bright and savoury Venezuelan sub is a classic that is reminiscent of her home.
"Here in London, there are a lot of Colombian people that enjoyed our dishes when we first came out, and they really pushed us to serve more Latin-style food," says Azuz.
The tiny restaurant is a hole in the wall that may not seem like the most luxurious place to chow down, but its menu is full of options. According to Azuz, the distinctly over-the-top milkshakes, which can be loaded with glazed donuts, pretzels, cookies and even a full ice cream sandwich, are what originally put them on the map. 
It may not be your classic '50's-style diner with fancy seating, neon lights and an old-school jukebox, but the food is loaded with flavour, and that's what matters.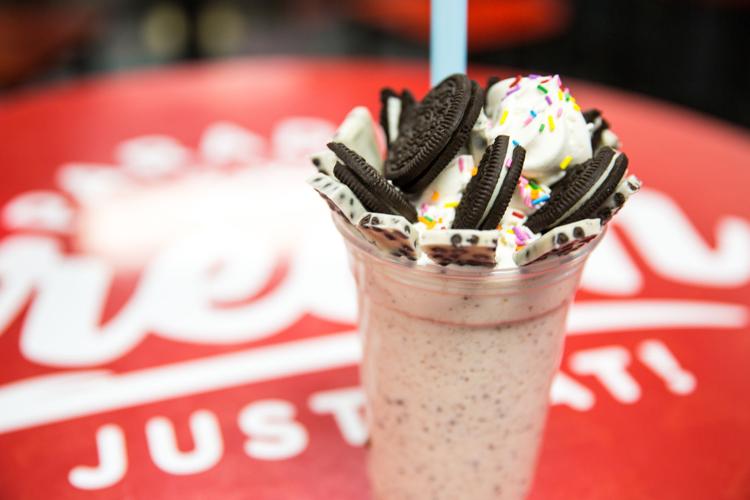 Azuz and her brother have been running Paradise Cream since 2016, although it only became a brick-and-mortar restaurant in September of 2017.
The duo started the business as a food truck, going to festivals across Ontario with their signature customizable milkshakes and unique empanadas. It was after receiving praise for their unique shakes that they knew they had to take it to the next level.
The only draw backs may be the burgers and wait times. Paradise Cream offers an assortment of beef, chicken and veggie burger options, such as the Paradise Burger — a four-patty monstrosity served with avocado, egg and bacon. However, the burgers lack enough of a twist to set them apart from other hamburger joints in the city. With burger prices ranging from $7 to $15, the menu prices are comparable to other fast food joints
Yelp commentators have also reached a general consensus that one of the downfalls of Paradise Cream is the long wait time for orders, which can be up to 20 minutes.
Ultimately, stop by Paradise Cream for their signature milkshakes and traditional Venezuelan cuisine, but if you are looking for a typical order of burgers and fries you're better off going down the street to McDonald's.