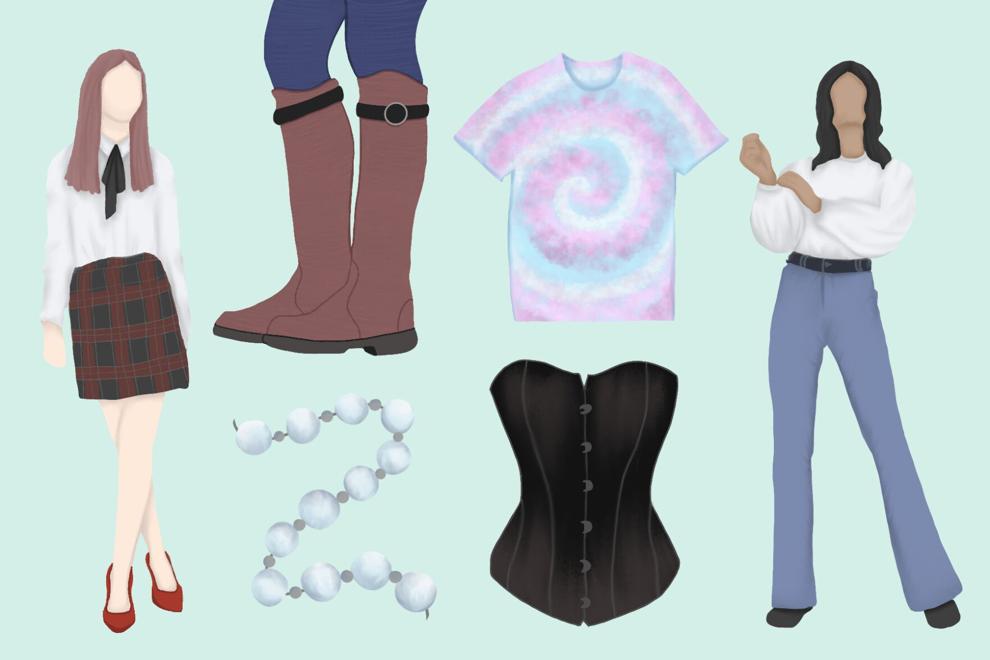 Now that everyday life is operating on a hybrid model, with some parts in-person and others virtual, the world of fashion has seen a significant shift.
Living online for a year gave people an opportunity to explore their personal style and critiques of fast fashion have turned shopaholics into thrifters. Individual style has become the name of the game as trend cycles turn over faster than ever before.
A few shapes, silhouettes and overarching trends are still taking hold among young adults. Here's how you can stay trendy in the constantly changing world of fashion.
Try the oversized silhouette
After over a year indoors and in front of a screen, it seems only natural that people still want to be comfortable as they return to the real world. Oversized hoodies, dresses and t-shirts have become a staple in many wardrobes.
Pairing an oversized top with leggings or skinny jeans will lend itself to a cohesive look. If you want to dress up an oversized look, try wearing a polo shirt underneath an oversized sweater for an easy, business casual vibe.
Check out athleisure
Athleisure was a relatively inaccessible and expensive style of clothing  before the coronavirus pandemic but most companies are now investing in the trend. Along with oversized silhouettes, athleisure is an easy way to stay comfortable and look great.
If you want to take your athleisure outfit to a more formal event, outerwear can make or break your look. Try throwing on a blazer or cable-knit cardigan over a t-shirt and some leggings.
Avoid microtrends
Have you ever noticed one specific shirt or pair of pants popping up on all of your favourite influencers' feeds around the same time? These microtrends have been popping up often lately and they often go out of style before your order even arrives.
Avoiding these trends will keep your wallet fuller and leave space in your wardrobe for items you'll actually want.
Build from basics
Now that we've kicked fast fashion to the curb, choosing high-quality items you can easily build with is the way to go. Plain t-shirts and blue jeans never go out of style — invest in a good few of each and show off your style with on-trend accessories and outerwear, which wear out more quickly anyways.
When you're shopping, try asking yourself if you can see yourself wearing an item in five years. If the answer is no, leave it on the rack.
Shop sustainably
The biggest trend to come out of the pandemic isn't a trend at all — it's slow fashion. While Shein hauls dominated TikTok mid-pandemic, people are now looking to brands like Patagonia and TunnelVision, who aim to create clothing that lasts. If you can't afford the higher price point that comes with some of these sustainability-focused brands, thrifting is a great way to find pieces that won't have a big carbon footprint.
If you have to shop fast fashion, a great trick is to ask yourself if you can match the item with at least three things you already own — you'll end up picking items you'll wear more often and for longer.
Focus on personal style
The pandemic ultimately gave people time to explore their own personal relationships with clothes and fashion. If you're not there yet, that's okay too. Take time to explore sites like Pinterest, TikTok or any fashion magazine to find pieces you like and want to wear. Fashion has no rules anymore, so it's only limited by your imagination.
Bringing your new sense of style into the world can be scary. But if you stick to your personal style, chances are you'll turn at least a few heads.