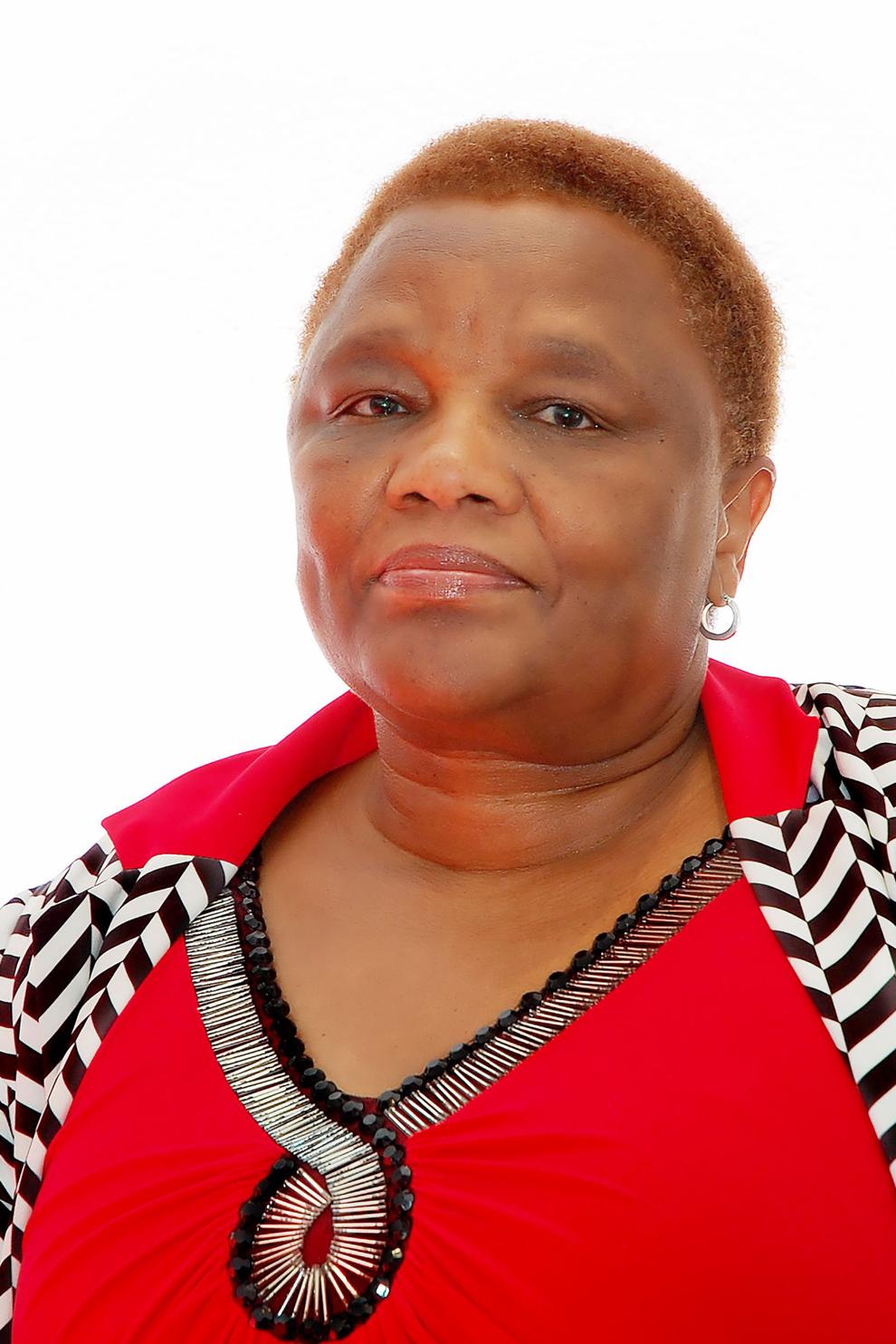 With a life driven by a powerful perseverance, a passion for science and a desire to create, Western alum Tebello Nyokong has become a distinguished member of the world's science community. 
Without mentioning the various awards and accolades garnered during her life pertaining to her 20-plus years in academia, it's apparent that her first love will always be science.
"A scientist is someone who can build and destroy things and create things," says Tebello. "I strongly feel sometimes I was brought up to build things, even though I was a girl. Girls didn't build; they didn't do anything like that. They were at home cooking."
Tebello's passion for science stems from her childhood and her time as a shepherd in the fields of Lesotho. Through her interaction with her natural environment, such as the whistling of the trees or the chirping of birds, Tebello developed a fondness for science and decided to pursue it.
However, as a shepherd, she did not always have the opportunity to attend school on a daily basis. Certain days would have to be allocated to school and certain days, for tending to the sheep. This was just the reality for those in her village.
Taking charge of her circumstance, Tebello eventually earned her bachelor's degree in chemistry from the University of Lesotho in 1977, her master's in chemistry at McMaster University in 1981, and her PhD in chemistry at Western University in 1987. 
During her time in Canada, the inevitable culture shock often got to her.
"It was the first time that I realized you could be next door to someone and not even know their name. I think it was a part of the culture shock, but I went to go introduce myself, and they were really shocked. I just wanted to show humanity," Tebello jokingly explains. "Another culture shock was the snow. It snows in Lesotho, but the snow in Canada was more than I could deal with — it was huge!"
But for Tebello, Canada truly was her second home, as it was where she formed a myriad of new friendships and was allowed to enhance her love for science and research for almost 10 years. 
"I like the freedom of thinking in research. You have the freedom to create and the freedom to think of new ways of doing things," she says. "When we think of something, our brain is forever active, and I love that: finding new solutions to current problems"
But a life of perpetual bliss is not a realistic one and Tebello's relatively propitious story took a negative turn upon her move to South Africa in 1992. 
"Not many people want to hear this, but the reality is [South Africa] was an apartheid state. I am a black woman, an African woman, so I was not an accepted person at all. It was very difficult," explains Tebello. "I called it academic loneliness where you are just on your own, no one to talk to because you are not a white person. If you were not white, you were invisible in the sciences in South Africa. That alone is enough to break anybody."
Apartheid was an era of institutionalized, racial discrimination in South Africa, during which black South Africans faced harsh racism and discrimination at the hands of a white supremist ideology. 
Instead of allowing her circumstance to define her, Tebello bided her time and continued to work hard, remaining in South Africa until the dissolution of apartheid in 1994.
"You've got to overcome your environment, rather than run away from it. I really retreated into myself to work hard," she says.
Tebello is now a distinguished professor of medicinal chemistry and nanotechnology at Rhodes University in South Africa. Currently, she is researching ways to utilize nanotechnology to help purify water — an issue of major concern in certain African countries — at Kenya's United States International University Africa and the University of Ottawa.
Despite her "science-encouraged" childhood, Tebello is aware that not all young girls around the world have the same opportunity to be encouraged to pursue science, just as she was. She affirms that these stereotypes need to be broken.
"In school, girls are given subjects like only cooking, and they don't do carpentry; they don't do hands-on things. We as teachers are separating the two, unnecessarily," Tebello affirms. "I think boys should do the cooking class; the girls should do the carpentry. Then we build science in everybody."
A lesson can be learned from Tebello's life: to never be defined by your circumstance. A passion for one's aspirations will always prevail.
In actuality, Tebello's passion for science does not simply drive her; she too drives science forward through her own innovation.