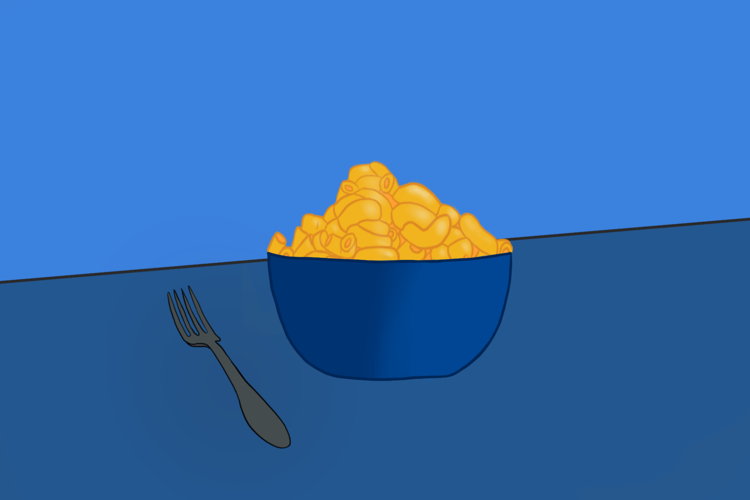 As students, we gravitate towards quick cheap meals that don't often lend themselves to a flavourful experience.
Don't worry though, there are some simple modifications you can make to turn your boxed meals into something that would make Guy Fieri proud — or close enough. 
You can easily take the meals you regularly enjoy to the next level and add some flavour to your food with minimal time and effort. This week, we're tackling a longtime favourite that often tastes a little bland: boxed macaroni and cheese. With these easy add-ons, your meal will go from drab to fab in under 20 minutes and you won't have to read someone's life story about how they created the recipe.
Better than boxed macaroni and cheese
Ingredients:
1 box mac and cheese of choice, prepared with one extra tablespoon of milk
⅓ cup shredded mozzarella cheese or Daiya Mozzarella-Style Shreds
¼ tsp smoked paprika
⅓ tsp dried red chili pepper flakes
¼ tsp dried onion flakes
2 slices pre-sliced cheese of choice
Salt and pepper to taste
Optional green onions for garnish
Step 1: Prepare macaroni and cheese as per instructions on the box, adding one additional tablespoon of milk. Pro-tip: make the cheese sauce with the macaroni outside of the pot for a smoother consistency.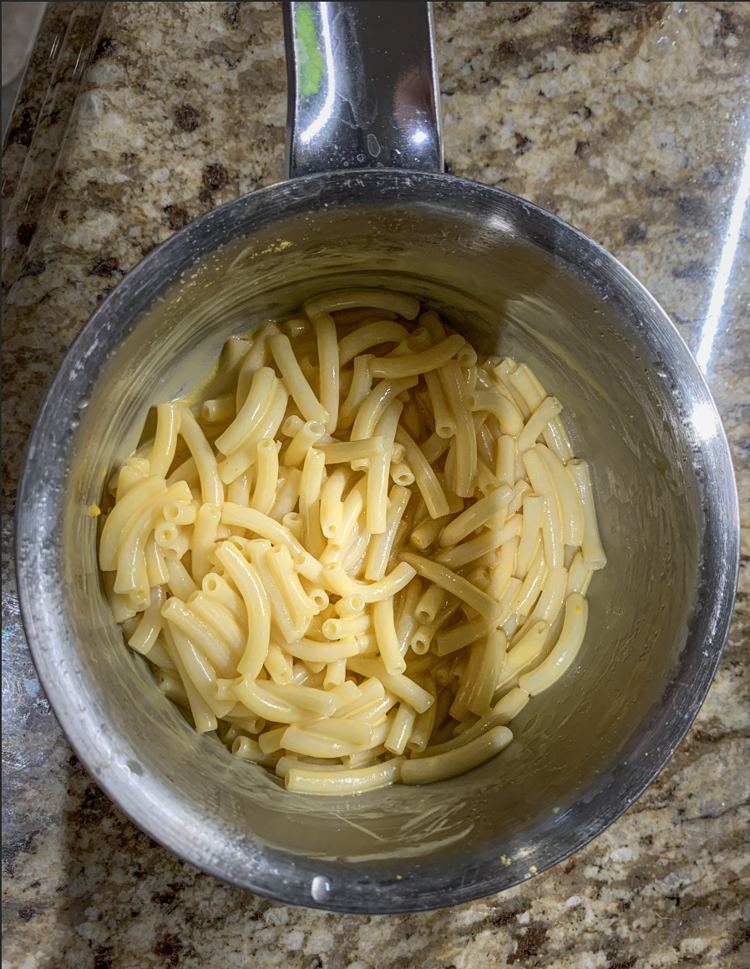 Step 2: Preheat the oven or toaster oven to bake at 200 C (390 F).
Step 3: Add mozzarella cheese, smoked paprika and dried red chili pepper flakes to prepared macaroni and cheese. Add salt to taste. Pro-tip: if you don't like spicy food, reduce the number of red pepper flakes you add;  just a pinch will do for a milder taste.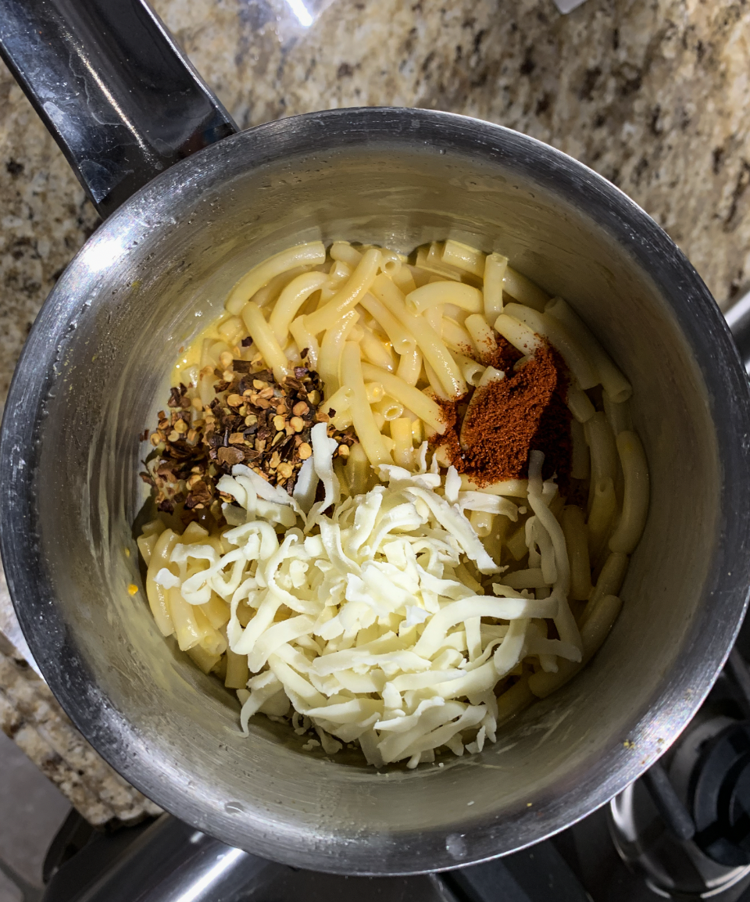 Step 4: Mix thoroughly until cheese is melted and paprika darkens the colour of the mixture.
Step 5: Transfer the mixture to an oven-safe dish and sprinkle dried onion flakes over top.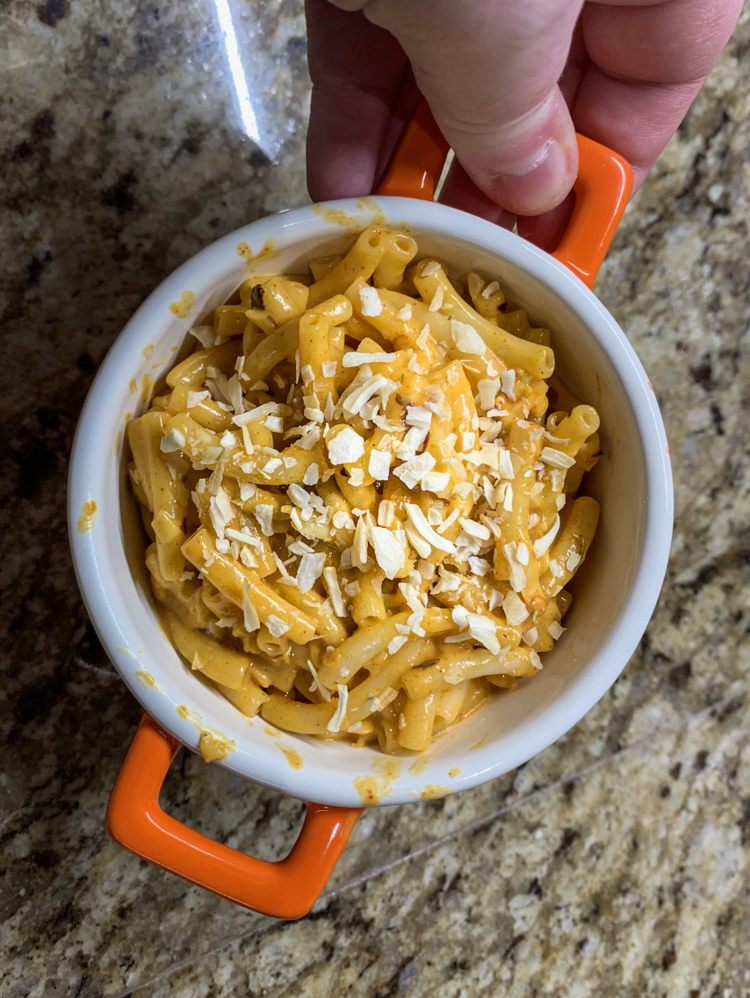 Step 6: Cover mixture with pre-sliced cheese —  I used Cracker Barrel Old Cheddar to add a bitter note but almost any pre-sliced cheese other than Kraft Singles will work here.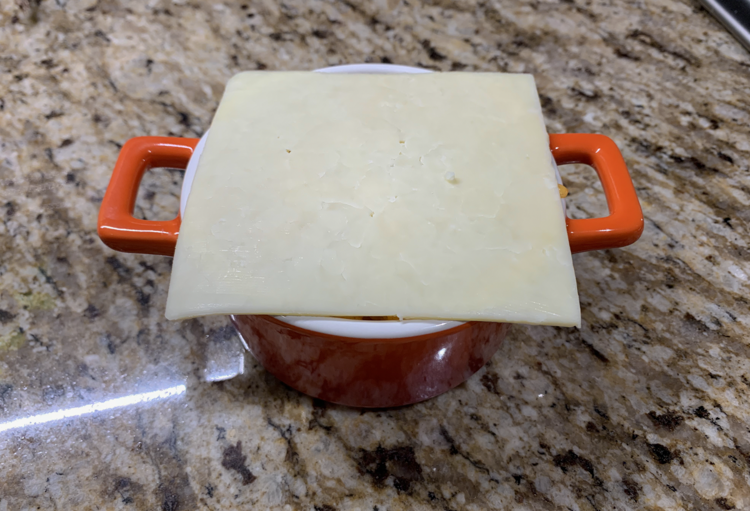 Step 7: Place in the preheated oven for 10 minutes or until cheese slightly browns — look for small brownish bubbles on top. Pro-tip: work on your homework while it's baking to save a little bit of time.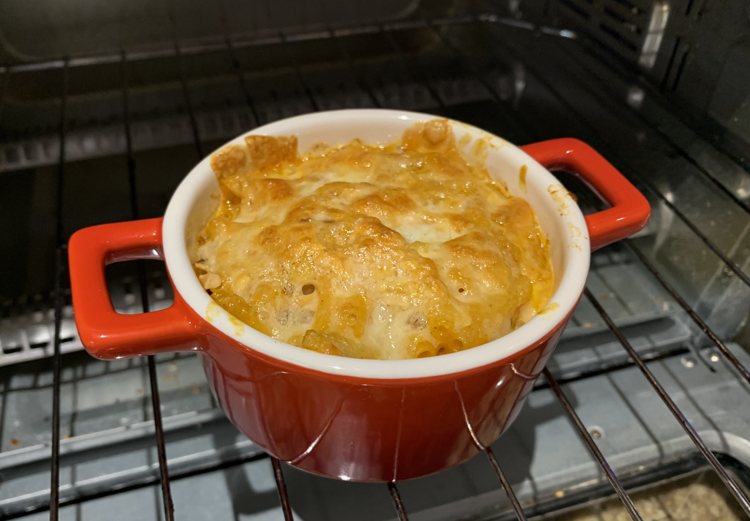 Step 8: Carefully remove the dish from the oven using oven mitts. 
Step 9: Garnish with pepper and green onions to taste.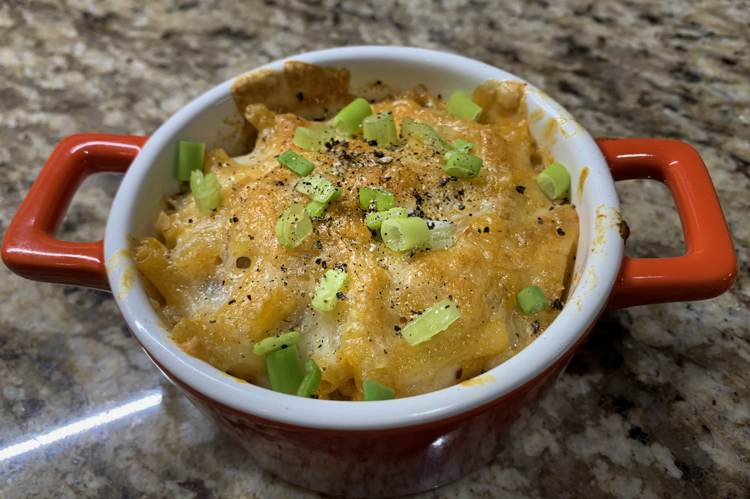 Step 10: Wait for the food to cool, watch the satisfying cheese pull and enjoy!