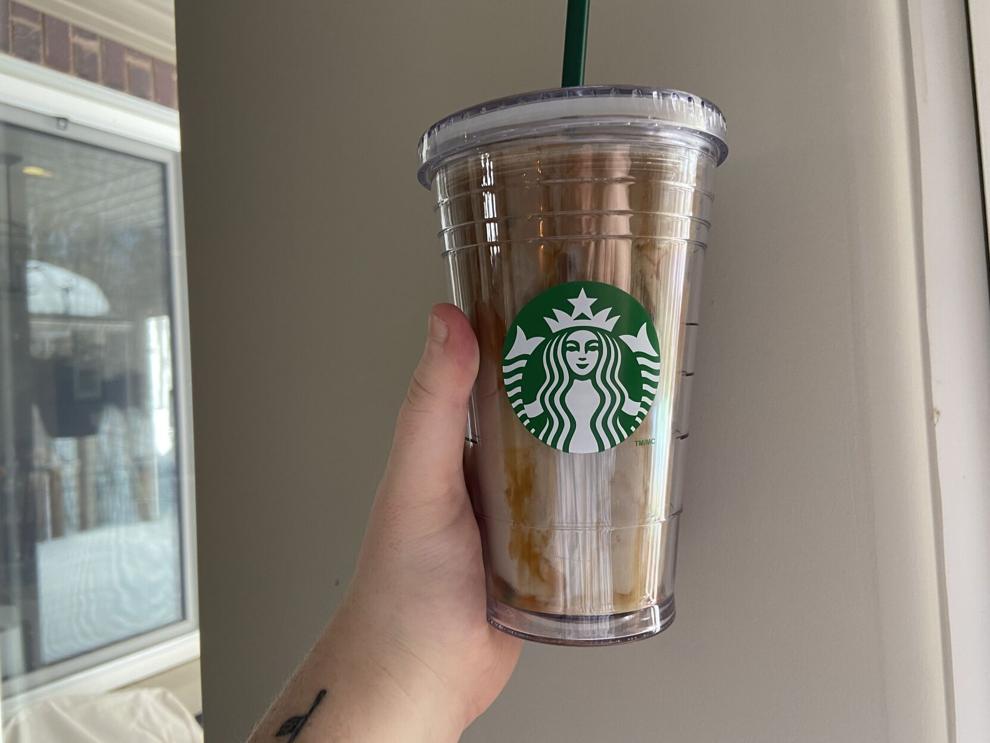 We know them, we love them and most of all, we hate paying $7 for them.
This week on quarantine cooking, we're tackling a student favourite — albeit one that's normally outside of the student budget. 
With this quick and easy recipe, you'll be caffeinated and ready to go for any of your classes whether they're early in the morning or late at night — and the best part is, you won't have to break the bank after waiting in a 40-minute line. 
Three Step Iced Caramel "Mock"iatto
Ingredients
1 cup milk of choice
½ cup ice
3 tablespoons cold brew concentrate or espresso
2 tablespoons vanilla syrup (store bought or make your own with this recipe)
Caramel sauce as desired
Instructions
Line the serving cup with caramel sauce as desired and add ice. 

In a separate cup, mix 1 cup milk with 2 tablespoons vanilla syrup, then add to serving up. 

Add espresso or cold brew concentrate to the serving cup, then drizzle caramel sauce on top to taste. 
Iced White Chocolate Mocha
Ingredients
1 cup milk of choice
½ cup ice
¼ cup espresso (for best results, chill espresso)
2 tablespoons white chocolate sauce (available on Amazon)
2 tablespoons vanilla syrup
Instructions 
In a separate cup, mix milk, vanilla syrup and white chocolate sauce until consistent. Pro-tip: for a little extra flavour, add one tablespoon of raspberry syrup.

Fill serving up with ice and pour flavoured milk over ice. 

Finally, pour espresso into the serving cup. Stir lightly and enjoy! 
With these easy recipes, that all-nighter you have to pull might not be so expensive.