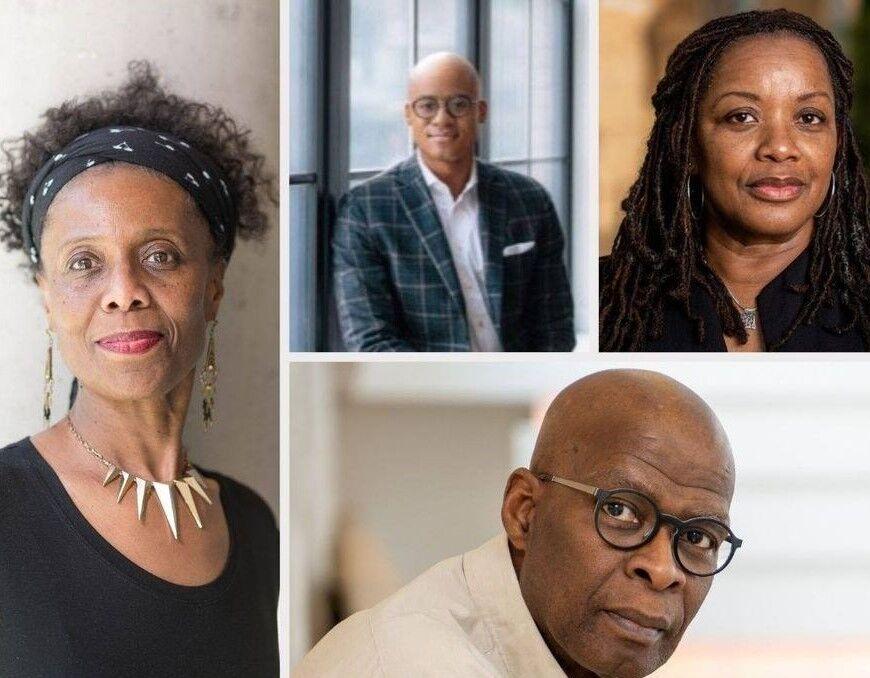 David Simmonds, a visiting Western University professor, introduced a Zoom panel on anti-Black racism by saying he'd heard the rising cries of Black Lives Matter, but wondered if people heard the message.
"Is asserting the value of Blackness enough to get our people — Black people — to the promised land?" he asked. "Leadership scholarship would tell us that we need a hero. But like most dominant discourse, this literature reflects a white, heteronormative, cis-gendered perspective."
The visiting School for the Advanced Studies in the Arts and Humanities professor was the host of a panel last Thursday on anti-Black racism and Blackness with experts on Black Canadian leadership.
Carl James, the senior advisor on equity and representation at York University, Amoaba Gooden, chairperson of the Department of Pan-African Studies at Kent State University and Annette Henry, the David Lam Chair in multicultural education at the University of British Columbia, joined Simmonds to discuss leadership in Black Canadian communities.
Gooden said leadership often involves an individual's charisma and power — and urged us to remain wary of these traits.
"I'm asking us to rethink and reconceptualize leadership," Gooden explained. "Focusing on the individual only offers a limited vision. This vision dismisses the social forces of people coming together to organize for social change."
Gooden pointed to Anne Cools, Canada's first Black senator, and Rosemary Brown, the first Black Canadian woman elected to provincial legislature, as leaders connected to Black communities. Cools participated in the Sir George Williams University student occupation, and Brown was an active member of the British Columbia Association for the Advancement of Coloured People, Gooden said.
"Leaders need a determination to contribute to the greater good of the community and a willingness, at times, to put the interests of the community ahead of their own," added James.
But Black History Month can't be the only time Black leadership is explored, James warned.
"Are Black scholars being brought into the university to be props charged with conveying the university's message of commitment to diversity and anti-Black racism?" he asked.
Henry discussed the idea of intersectionality within leadership. She spoke about the inferiority she felt beside her white and male colleagues.
"We don't associate leadership with women," Henry explained. "Leadership has been the domain of men."
For Henry, leadership, scholarship, parenting and community are connected. Scholarship needs to be redefined, she said, so it includes parenting, leadership and community — all aspects of the Black liberation movement.
"In each of these categories is the potential for social change," she added.
While there have been movements toward social change on campus — spurred by leaders like Eternity Martis, groups like Ethnocultural Support Services and Black alumni associations — the panel insisted there is more work to do.
They urged viewers to confront leadership in educational institutions — often white, patriarchal establishments. The panel analyzed where movements fall short and how much work remains before we reach an equitable future. 
Currently, Black leaders are first defined and approved by the white community, James said. The panellists aimed to remove whiteness from this discussion around Black leadership and inspire new Black leaders who will lead with support from their communities.