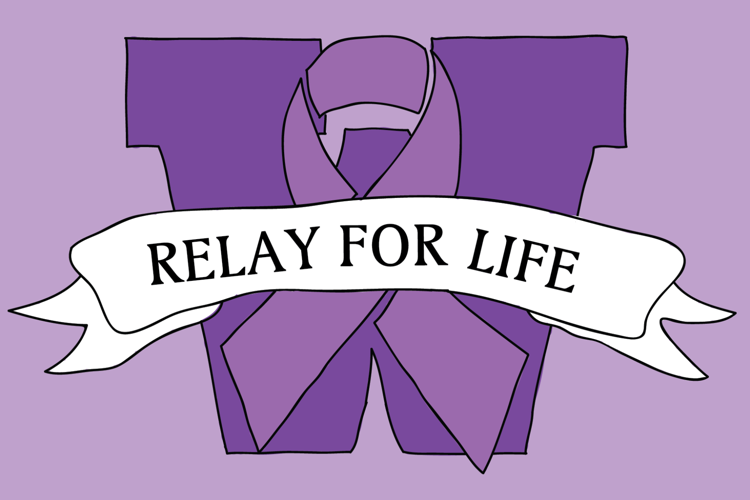 Twelve hours to celebrate the beauty of life and to celebrate those who have to battle to experience it. 
Relay For Life is hosting its fifteenth annual event to spread awareness and raise money in support of cancer research.
Hosted by the Canadian Cancer Society, the event begins at 7 p.m. this Saturday and runs until 7 a.m. this Sunday. The event will incorporate a myriad of fun activities including but not limited to karaoke, Zumba, a silent disco, musical chairs, a dunk tank and much more. Majority of these events will be done in teams that participants register in. 
The highlight, though, is the Luminary Ceremony which features speeches from cancer survivors.
"This brings a lot of emotion to the night. People often get caught up in the activities and the fun and this moment just grounds everyone back to reality. This is why we're doing what we're doing, this is what we're supporting," explains Anthony Berg, second-year economics student and co-director of the event.
And while everyone may not have a survivor story, many still have a story they can relate to. Those with personal connections can take the moment to remember people they've lost and to be proud of those who continue to fight.
Berg, Laura Berardi, co-director, and Blaise O'Malley, charity coordinator, all believe that the event serves as a way to bring the community together, rally and bring hope to those affected.
This year they have set the fundraising goal at $60,000, a $10,000 increase from the previous year.
"One in two Canadians will be diagnosed, in their lifetime, with some form of cancer," says Berg. "The fact that you can look to your left or right and there's someone that has some connection to cancer is what makes it so important. When I talk to people about donating, there's always a connection – a grandma, a dad, a sister…people get it."
Teams of any size can register for the event online. It costs $20 per person and anyone who wishes to support the cause is welcome to join. If anyone is unable to attend but still wishes to support the cause, they may do so through donations.
"It's important to bring everyone together," says Berg. "We get caught up in our 'busy' lifestyles with midterms, exams or whatever — it's important to have these discussions and give people the chance to talk about it."
The event will take place throughout the University Community Centre.