Remember: The First World War through Western's eyes
This November 11 marks the 100th anniversary of the First World War's armistice.
Canada, immediately entering the conflict upon Britain's declaration of war against Germany on Aug. 4, 1914, saw more than 650,000 individuals serve. These Canadians, of whom over 66,000 gave their lives, joined the war from across Canada and Newfoundland.
Those who served in Canada's military risked losing family, time and, in some cases, their lives, to maintain the well-being of our shared Canadian community.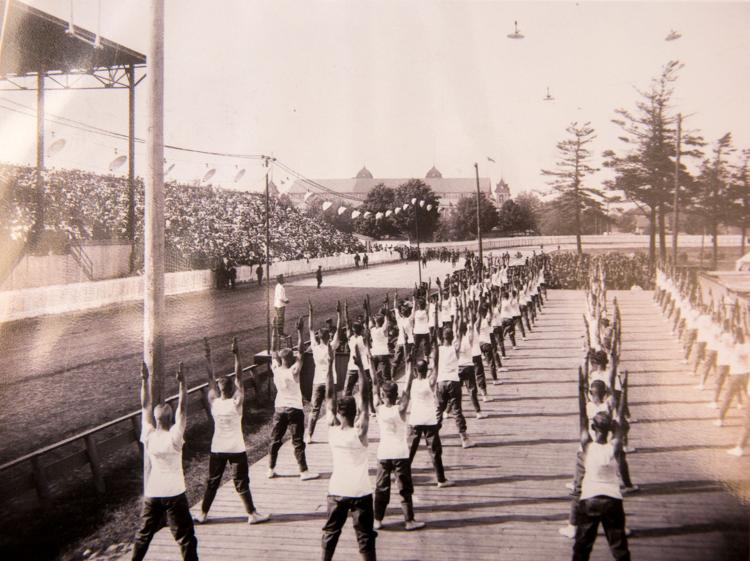 A university education was often among the affairs put on hold. This included an education at The Western University and College of London, Ontario, now Western University, where enrollment dipped as an obligation, whether driven by personal beliefs, conscription or another source, to serve took priority over schooling. The exact number of Western students who served, as Anne Millar explains in Tablets of Our Memory: Piecing Together the War Roll for Western University during the First World War, is unknown; Western's wartime president Edward Braithwaite did not heed calls, including those from the Universities Bureau of the British Empire, to form a specific roll of serving students. Estimates state that Western, at the time much smaller than today, sent roughly 140 students.
Though even without enrollment numbers, we may reflect on wartimes through historical works. The Gazette's coverage of the war, first published in November 1914, continued for one and a half years before it stopped publishing between the spring of 1916 and the spring of 1919. But through these works, along with photographs and letters obtained courtesy of Western Libraries' archives, we might nurture an understanding of conflict unmatched in our Canadian communities today.
Writing on student service in November 1915, the Gazette's "Bubbles" (formal name unknown) wrote, "In the human drama we all have our part. Some of us may only be scene shifters and stage hands, others of us just footlights for the actors, yet how necessary each one in his place."
"Play square. Do your little job well. Fill your cell in the honeycomb," they continued.
Bubbles' entry shows that service was not only promoted but revered among Western's student population. There was an open, verbalized understanding that our individual Canadian experience paled in comparison to the potential experiences of all Canadians then and onward.
Those called to serve walked the same campus corridors and London streets that we still walk. But some of them, upon departing across the Atlantic onto Europe's bloodstained soil, never walked them again.
Life in London
London, like all Canadian cities, strove to progress in spite of the war.
In 1914, London was an industrious centre. At the time Canada's second biggest producer of cigars and well-known home to Labatt beer, London was a burgeoning manufacturing hub, relying on its extensive rail network with more trains coming into the city than any other place in Canada.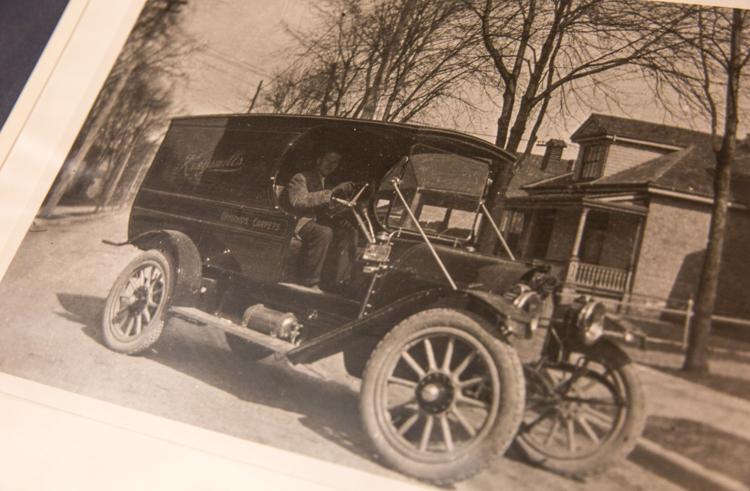 In a November 1915 column, Bubbles encouraged folks to smile. "Smiling is about the only exercise some of our faces get and heaven knows some of our faces need somethin(sic)," they wrote.
Smiling, it could be assumed, was a guilty pleasure for those conscious of their fellow citizens serving. Day-to-day life in London, from Ferris wheel rides to Sunday drives down Albert Street, brought a lifestyle hardly comparable to Europe's trenches.
That is not to say that Londoners taking time for leisure did not appreciate our veterans' sacrifices — on the contrary perhaps, striving for a normal life back home was an appropriate way to honour such sacrifice.
As for students, a social life came in direct contact with an awareness that deployed students couldn't share in the fun. While dances, sports and other activities are integral to the university experience, students balanced a desire for fun with guilt for taking part.
One sees this balance described in a November 1915 "Exchange" column by Martha F. Weir. "Exchange" seems to be an outlet where editors shared insights from other university newspapers. This column, quoting a Queen's Journal editor, states:
"The question is one that should interest all students. The dances by some, are considered to be quite unnecessary and that at the present time the holding of such would show a lack of consideration for those who are at present serving with the colors and more especially for those who friends have fallen while fighting for us. Besides this there is the question of expense, and time. Should the social functions use the time and money that is necessary to carry them out successfully at a time like this, or should our energies be directed towards other things which are of a great deal more importance.

 On the other hand it may be argued that these reasons do not hold. It may be said that the holding of social functions does not show a lack of appreciation and consideration for those students who are not with us. Then, too, it may be argued that even though these functions may entail a certain amount of expense, yet it forms a part of the amount which the average student spends on things not absolutely necessary and does not represent money which would be available for other purposes of more importance. Then it may be argued that there is the same need this year as there has been in other years for the students to be able to meet and mingle with others."
Military representation at home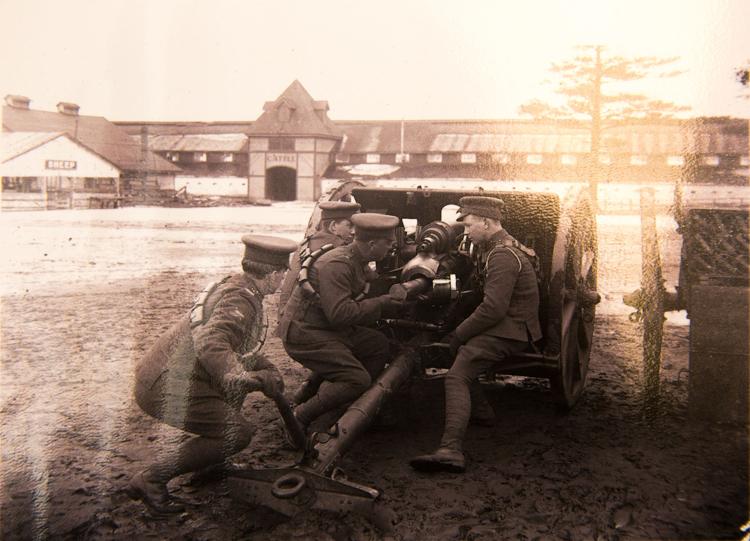 The war was widely represented within everyday life in London. This is seen clearly through exhibitions, both of a fitness and weaponized variety, at the Western Fair Grounds during World War I. Military exhibitions, offering the public a glimpse into military life, were a reflection of Canada's commitment to building a strong, unified national front.
Though, this performance, a song and dance with potentially deadly repercussions, did not sit well with all.
From campus in December of 1914, Gazette editor O. W. Mitton wondered, "During the last century what has been accomplished against the most dreaded peril of the race and the greatest enemy of humanity—War?" He continued, questioning government leadership which sought armament arsenals in "mad rivalry" to solve global conflict.
In a similar vain, Bubbles took aim at the underlying inhumanity of World War I. "Devastation and Destruction walk hand in hand," they wrote. "Shattered wrecks of once beautiful churches, homes and hospitals are everywhere; blood-stained corpses sprawl in the wasted fields and desolation in paramount."
Death and destruction, for the glory that military exhibitions promoted, were publicly noted components of The Great War. Those who served did so in spite of these components, rather than out of an ignorance of them. For where there was death and destruction, there was growth and development elsewhere; a belief in the cause and a willingness to drive on affected those on and off Europe's battlefields.
To this, Bubbles continued:
What does it all mean, this chaos, this infamy? It's the old story of self all over again. Self raised to the power of infinity. All that is fiendish and brutal and low in human nature has been expanded from the unit to fill the world. Hate rules and Hell follows in its wake.

On the other hand. Cities are humming and roaring with a thousand factories. Industry is keyed to the straining point. Men and women are working day by day, night after night, that justice and all that is noble and good in the world might live.

Men are giving up home and loved ones to live like jack-rabbits in filthy, rat infested ditches; are giving up life itself to stem the flood of this murder mania, this lava stream of hate, this on-rush of reeking inferno.

Women are being shot down in cold blood for aiding the suffering. Mothers are giving their sons to the war dragon. Wives their husbands. Children their fathers. Sacrifices, noble sacrifices.
Edward Seaborn's letters to Ina Matilda Seaborn
Western's initial offer to establish a hospital unit for overseas service was declined.
But through the leadership of Dr. Edwin Seaborn, Western professor and commanding officer of what would be called the No. 10 Canadian Stationary Hospital, the (then termed) Medical Faculty pressed Western to renew its offer.
And on April 28, 1916, The War Office accepted. The hospital unit embarked to Sussex, England where it served in from 1916 to 1917, and Calais, France from 1917 until the unit was demobilized in 1919. The unit treated more than 16,000 patients.
Dr. Seaborn's contribution to the war effort was honoured with a plaque unveiling in 2016, which can be viewed in Western's Medical Sciences Building.
But perhaps more telling of Dr. Seaborn as a person — the individual beneath their uniform and honours — is in Western archives' collection of letters he sent to his partner, Ina Matilda Seaborn. For all of the collection's ranging emotion, told through first-hand accounts of travel and bombardment, perhaps the most notable contribution was Dr. Seaborn's last, written in May 1919:
"Leave Liverpool Tuesday."
Today
One-hundred years since World War I's armistice, communities such as Western's and London's still honour veterans every year on November 11. This year saw Sunday ceremonies at the Cenotaph at Victoria Park and on campus in Mustang Lounge.
An ongoing appreciation for those who served keeps their memory alive in our collective conscious. As we look forward into the 21st century, Canadian society benefits from reinforcing the cost that paid for today's opportunities.
At Western, the Gazette editorial staff, looking forward from the war years in March 1919, described a collective belief in forward progress among Western's purple-clad community.
"The period of the war, as everyone realizes, has dealt a severe blow to universities everywhere," they wrote. "But here we are! Rather grasping for breath, so to speak, but steady on our feet and muscles tense ready to continue the climb."
As the Western and local community did then, we have high expectations for this nation. And these decades ahead, as we carve out Canada's ongoing legacy while providing more opportunities for more people — the Canadian way — is owed to those who gave us this chance.