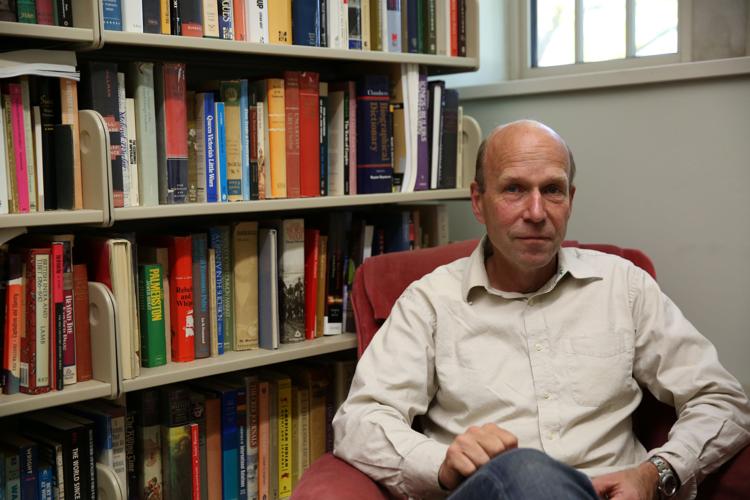 Brock Millman, history professor and Colonel in the Canadian Forces Army Reserves, will be remembered for his service to family, students, colleagues and nation.
He passed away peacefully at Victoria Hospital on Dec. 3 at the age of 54.
Brock began teaching at Western University, his undergraduate alma mater, in 2001. A dedicated and brilliant mind, Brock's approach to the classroom and scholarship placed his community and his studies before himself. Brock was consistently on campus and available to students, with his chocolate lab, Alice, often there with him.
Johnathan Vance, history professor at Western, jokes that, unlike Brock's colleagues, you wouldn't know he had a book coming out until it was on shelves.
But as Vance highlights, this was typical Brock: grounded in his work.
"His whole personality was kind of anti-cliché," says Vance. "He was a direct guy, a straight shooter, straight as an arrow. No put-on, no fakeness: what you got is what you got."
Perhaps a consequence of his service in the Canadian military, where travels around the world included a one year deployment in Afghanistan in 2010, Brock took a no-nonsense approach to life. And this made him tough to impress in the classroom.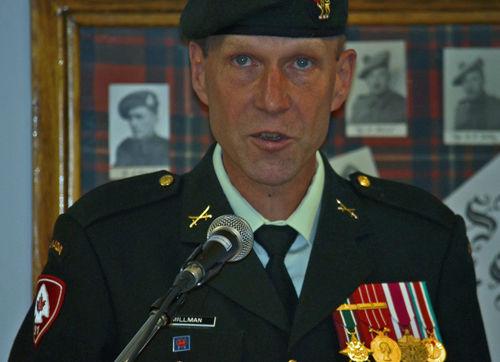 "He set the bar high. He knew students could achieve great things," says Francine McKenzie, history professor and department chair at Western who worked with Brock for 16 years.
Brock's intellectual generosity is celebrated by both Vance and McKenzie. A man with an uncommonly diverse range of scholarly expertise, there was little Brock knew nothing about. Though with this, he was uncommonly generous, never turning down a job that a colleague asked of him.
James Balasch, a Western international relations graduate and current Carleton University student, studied under Brock in first, second and fourth years. Along with great wit and huge intelligence, Balasch says Brock had a rare trait: an ability to show a student how little they knew, while encouraging them to learn more.
He remembers Brock discussing the importance of mental health in first-year before it was as widely discussed. Balasch believes this stems from an appreciation for the underlying educational value of academia, outside of outlines and gradebooks.
In one such case, he and Brock decided that Balasch's fourth-year independent study project would be due on Apr. 31. It wasn't until a meeting on Apr. 29 that they realized Apr. 31 doesn't exist.
Lucas Tersigni, a fourth-year international relations student, studied under Brock in first and second years. Similarly, he recalls Brock's "intimidating" level of intelligence, but also his good-natured approach to scholarship.
In Tersigni's second-year, his classmates would take bets on how long it'd take Brock, an infamously lengthy lecturer, to get through a number of slides. Once Brock found out, he was sure to offer his two cents. And this camaraderie between students and teacher was, as Tersigni explains, something that brought the class together and made Brock privately approachable.
Away from the classroom and history department, Brock may be most well-known for his service to those returning from military duty.
Brock dedicated himself to supporting these veterans, particularly those struggling with PTSD. He would help them with employment, housing and arranging counselling.
A man remembered for his devotion to family, scholarship and community, Brock's service knew no bounds.
Visitations for Brock are today at William Funeral Home, 45 Elgin Street, St. Thomas, from 2-4 p.m. and 7-9 p.m. Flowers and donations are being accepted by the Colonel Brock Millman Memorial Fund.