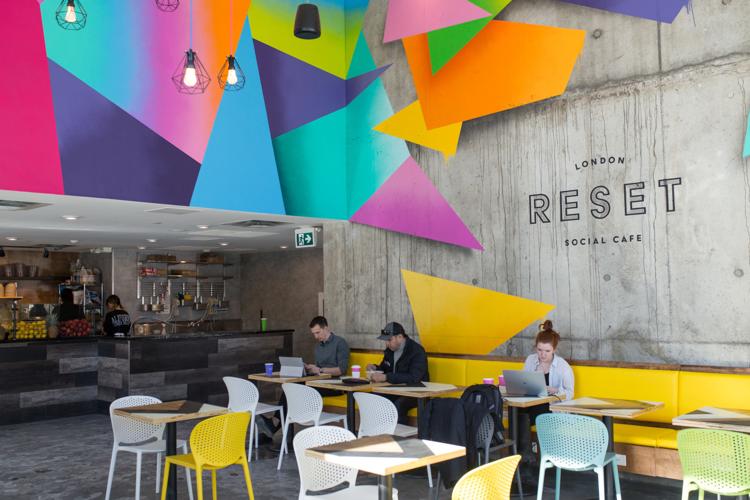 Industrialist design meets vibrant pop art at Reset Social Cafe, London's newest coffee, juice and lunch shop, located at Talbot Street and Dufferin Avenue. The bright, modern space, located steps away from Richmond Street, is the perfect spot to enjoy healthy, tasty food and organic juices and smoothies that are made upon order, not stored or bottled.
The owner, Adam Grinstead, doesn't think your daily brew should be a boring experience. The 33-year old opened the cafe with the intent of creating a space where students can feel comfortable having a loud conversation, or studying for their final exam.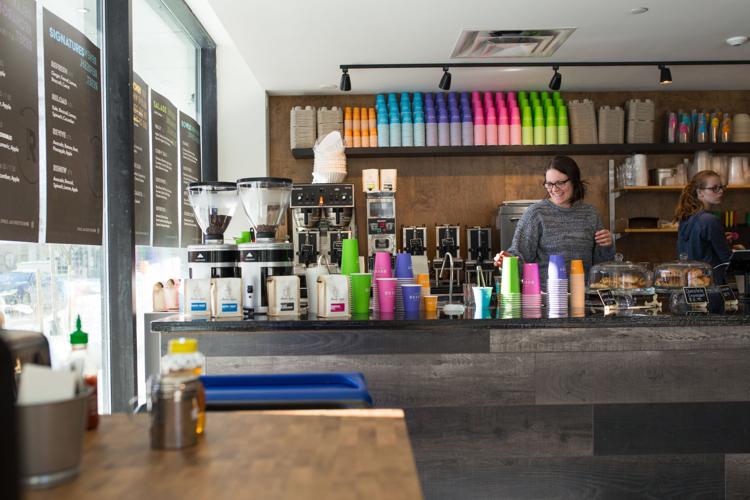 "To survive [as a cafe] you have to listen to your community and respond to their needs," says Grinstead. "But so far, what they've been saying is that they love the fresh flavours. The chicken curry's been a big hit."
Unlike most cafes in town, which bring in coffee beans from St. Thomas, Grinstead decided to outsource his beans from Kitchener's Smile Tiger Coffee, which has a rich, floral taste that leaves a lasting rhythm and tone on your tongue.
But the cafe's most successful item since it opened is the shakes, which are all made with vanilla oat milk, as well as fresh ingredients including bananas, strawberries and avocados.
After helping an employee mop the floor, Grinstead jumps around from table-to-table, chatting with customers and gauging their thoughts on the cafe's food and atmosphere, reflecting the upbeat and friendly tone that's set at Reset. The customer response: tremendously positive. 
But Grinstead wasn't always planning on pursuing a career in the food and beverage industry.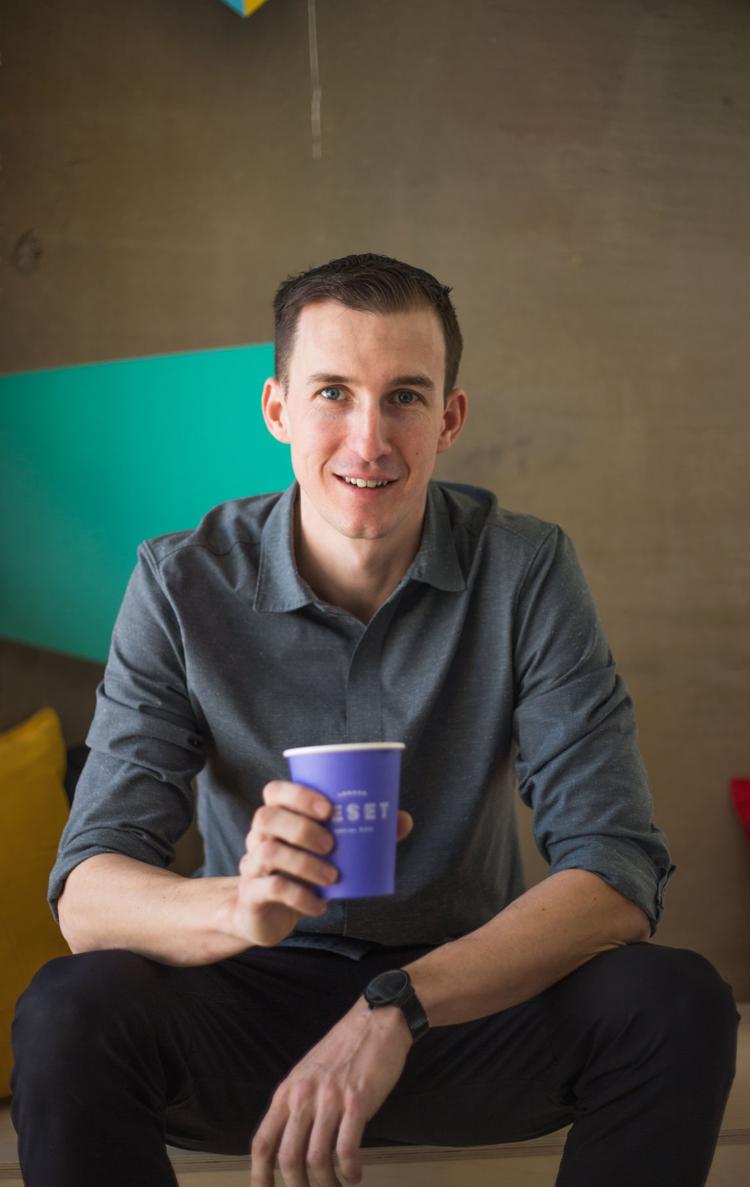 After taking a part-time job washing dishes at a restaurant while attending the University of Waterloo for economics, he knew that the restaurant business was for him. 
"Washing dishes wasn't my dream, but I still liked that more than what I was doing in university," says Grinstead. He dropped out of university and instead pursued the cook apprentice program at George Brown College. 
Moving up the managerial ranks at restaurants across Waterloo, he made the move to London six years ago, working as the general manager of Beertown Public House in Masonville. 
In 2016, Grinstead decided to quit his job and pursue his own business. 
"I still love food. I still love using using fresh, whole ingredients. I love coffee. I love having conversations with people," says Grinstead. "After about a year of making that list, Reset was born."
Grinstead's love for London stems from the fact that the city isn't worried about what other surrounding cities are doing, and doesn't try to emulate high-profile locales like Toronto. This mantra is mirrored through Reset, since the cafe is distinctly more colourful and inviting in comparison to other coffee shops in London. Reset isn't concerned with being the new "hip" shop; it simply wants to carve its mark in the city.
Even though the upbeat, colourful, open and eccentric cafe just opened last week, long lunch lines are already evident and regulars have started to position Reset as their new stomping ground. 
Grinstead's culinary background also means that it's not a "coffee-first" cafe. It has a diverse food menu, with decedent veggie bowls, salads and sandwiches cooked with a number of different ingredients. This isn't your typical bagel — it's food that will pack a punch on your palate. 
So the question is, do you want a smoothie or some caffeine?
Reset Social Cafe is located at 503 Talbot Street.