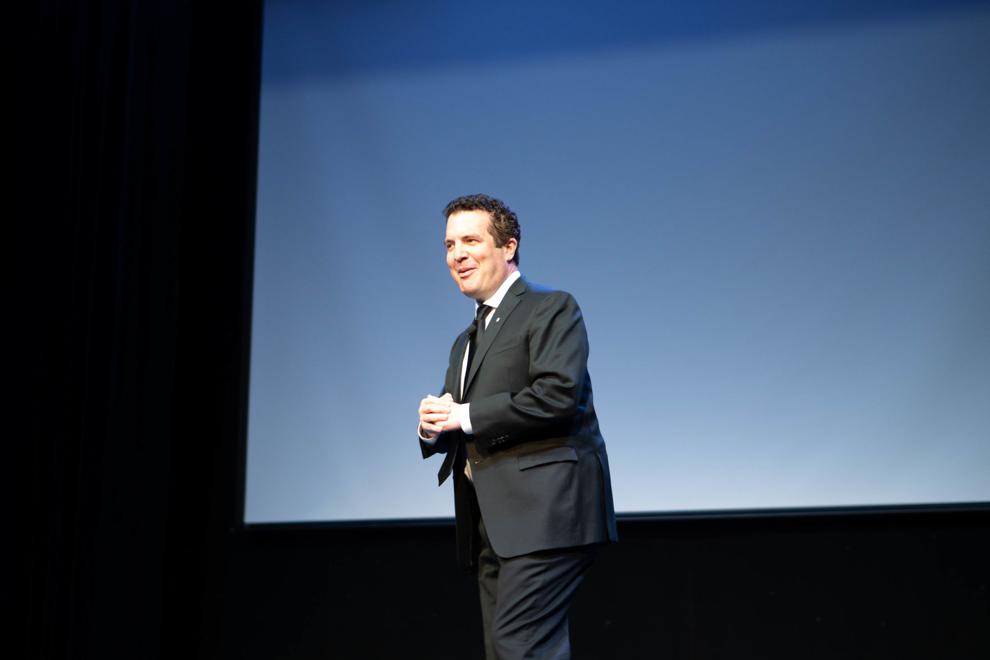 With arms flailing and spit bursting from his mouth, Rick Mercer discussed the time he got Pierre Berton — one of Canada's most renowned writers and historians — to teach Canadians how to roll a joint during a skit on his hit CBC series, Rick Mercer Report.
"I knocked on the door, and he answered," recalled Mercer. "The first thing he said to me was 'Did you bring the weed?' "
This was just one of many humorous and heartwarming stories Mercer told during the Social Science Students' Council's Annual Symposium, which took place in Mustang Lounge on Jan. 20. 
Throughout the event, which attracted roughly 250 attendees, Mercer reflected on his successful tenure as host of Rick Mercer Report, his television comedy series that wrapped up its 15th and final season in April 2018. He also discussed Canadian history through a comedic lens and recalled the time he got a pigeon's wing stuck in his mouth following a dentist's appointment.
According to Mercer, he was strolling down College Street in Toronto following a dental cleaning when a pigeon flew directly into his mouth. 
"I'm pretty sure there's a list of things you are not supposed to do immediately following a deep oral cleanse. I'm pretty sure having a strange bird in your mouth is at the top of that list," the television personality told the laughing crowd. As he continued, Mercer explained he immediately ran to the nearest Rexall and downed a bottle of Listerine.
The evening was filled with comedic banter sizzling with Canadian history, reminiscent of "Rick's Rant," a segment where he would walk down Graffiti Alley in Toronto and rage in an inimitable and long-winded style critiquing the week's Canadian political endeavours.
In an age mounted with satiric comedy filled with American political critiques, Mercer's show provided a caustic outlook on the Great White North's cultural climate. Throughout his time on Rick Mercer Report, the comedian poked jabs at just about every political organization in Canadian history.
He recalled some of his most memorable moments through five-minute video clips sprinkled throughout his set: one scene showed him playing hockey in former prime minister Steven Harper's house with his kids, another showed him and renowned Canadian hockey commentator Don Cherry trying on over-the-top suits Cherry is known for.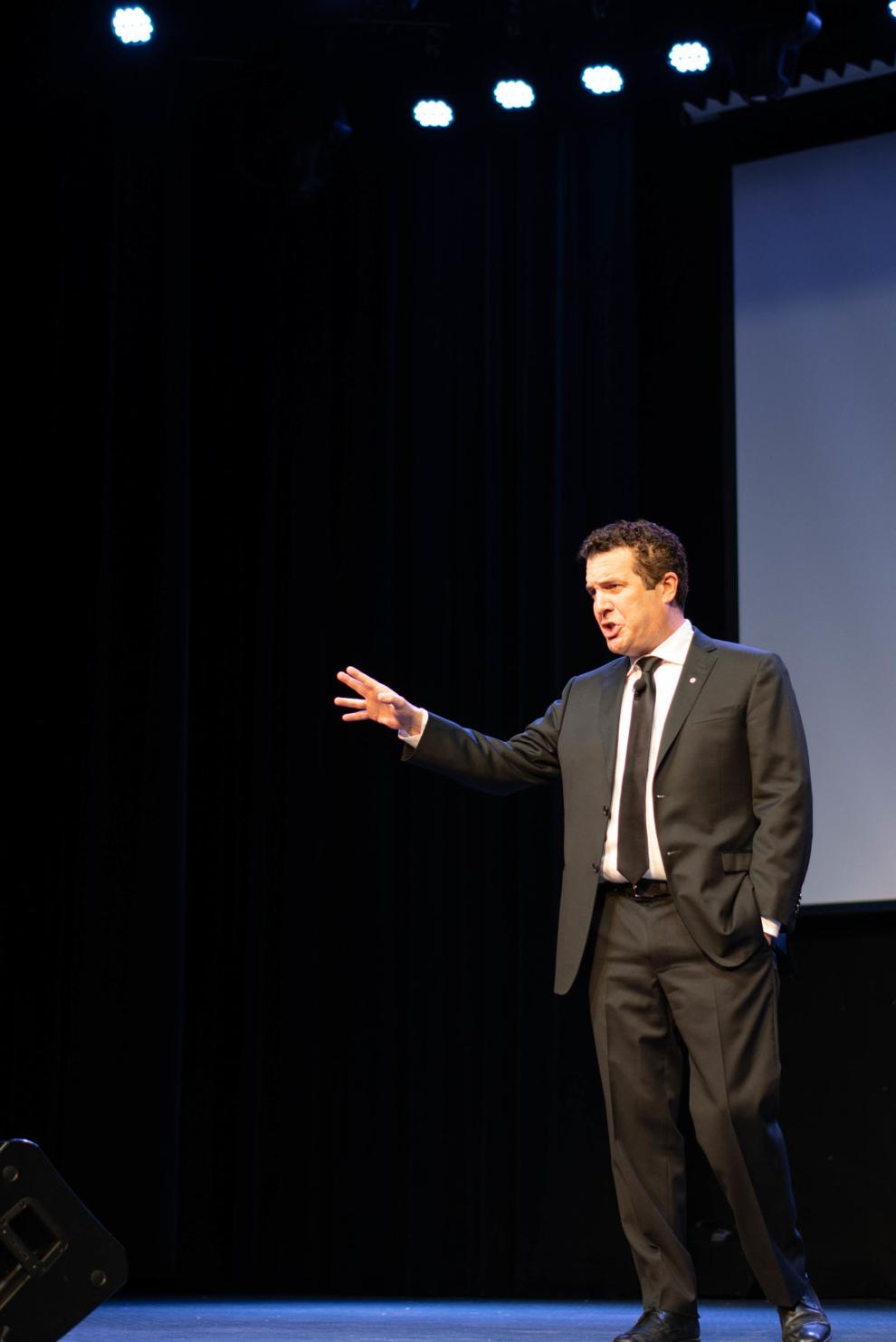 In an age when Canadian history is taught briefly in high schools, Mercer's repartee on the topic provided everyone with the perfect outlet to learn about Canada's past — and enjoy it.
"We have an education system designed to ensure that everything everyone knows about Canada, they learn from watching those Heritage Minutes," says Mercer. "If it wasn't for the Heritage Minutes and Pierre Berton, 90 per cent of us would be like goldfish: we'd have no idea where we were going or where we were headed."
Mercer then described how he thought it was important to drop the notion that Canadian history is boring. Throughout the night — and during his career on-air — Mercer deterred this belief by discussing historical facts about Canada with humour and wit. 
"Over 15 years, over 500 different locations all across the country — the north and the south — I've felt the same way every single time," said Mercer midway through his hour-and-a-half long performance. "The one similarity I've seen time and time again [across Canada] is a river of generosity that flows through the country."
Exploring traditions and customs while travelling coast to coast, Mercer delivered an unapologetic Canadian show during his time on Rick Mercer Report, and during his time on stage, he was able to shine a spotlight on something all Mustangs should hold deep in their hearts: Canadian culture. 
But his set also begs the question: who will shine a profound light on our heritage now that Mercer is off the air?