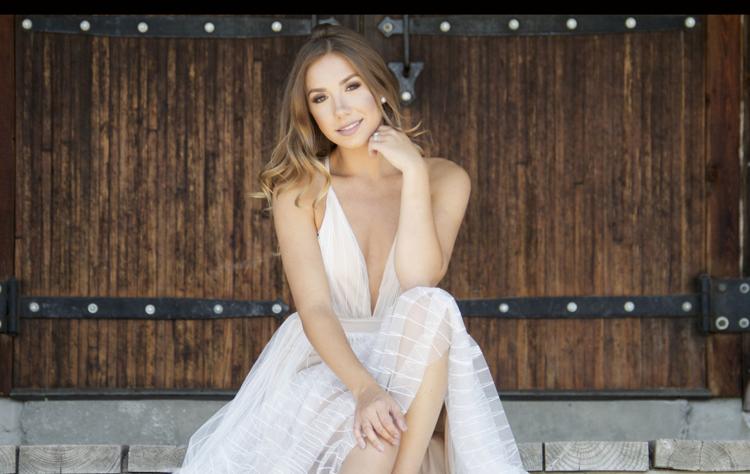 When Genevieve Fisher was two years old, she sang "You Are My Sunshine" at the Ilderton Fair. That single performance set off a spark in her that has never gone out. Now, she sings her own creation "Take It On Home," a song that has broken into the Canadian country Top 20.
Fisher graduated Western University's Don Wright Faculty of Music in 2014 with a degree in popular music studies. With her latest single, she is experiencing her biggest success yet. She had four singles in the Canadian Top 50 between 2012 and 2014, but "Take It On Home" has taken her to previously unrecorded heights.
After its release in late 2017, the song built enough recognition for her to be nominated for the Canadian Radio Music Awards' Best New Solo Artist in the country genre.
"It's crazy as an independent female artist in the industry to be nominated," says Fisher. "It's been really hard for female artists in the Canadian country music scene, actually, in the whole country music genre." 
Fisher has seen plenty of highs and lows in her climb up the charts. While performing in London she was discovered by Remo DiCesare, who immediately asked to manage her and who remains her manager to this day.
Like any working musician, Fisher struggled to balance her art with her university life. Several times during her undergrad, she travelled to a recording studio in Nashville, Tennessee. In essence, any time not dedicated to academics was used writing and recording her music.
"There are times when I was in the midst of all that where I wasn't bitter or anything," says Fisher. "But I had moments where I wished I was just doing a regular university career where you get to experience the university culture and be a part of different clubs and all that kind of stuff." 
These doubts didn't subside after graduation. She singles out her first year after Western as a low point in her career. She began to work part-time with Western's Indigenous Services as an administrative coordinator to support herself while she continued her artistic pursuit. 
"To have community support at Western and to be able to also pursue my music and give back to Indigenous Services was really great," says Fisher.
She began to work there full-time last November and says the balance between work and art is the best of both worlds.
Fisher recorded "Take It On Home" with her producer Jason Massey back in 2016. The song is rooted in her country-style vocals but has a pop sheen. Add easy-going lyrics about a bar hookup, and it's no wonder it was so easily accessible to audiences. 
Originally, Fisher wanted the song to be sappier and to be about a girl taking a guy home to meet her family for the first time. After Massey played around with melodies, they decided to switch directions and take a sassier approach. The reception has obviously pleased Fisher, and she's really proud of "the whole production side" of the song.
For anyone mired in the struggle of making music amidst other pulls of life, Fisher advises to stay grounded.
"It's hard in this industry, and if you start changing who you are, then who do you go back to? Be the artist you want to be; stick to your guns."
Fisher won't be resting on her newfound laurels either, as she has plenty planned for the summer, playing at Boots and Hearts Music Festival, at Havelock Country Jamboree and at Chaps and Spurs Country Festival. She's kicking off her summer performances with a show at Cowboys Ranch in London, Ont. on April 14.
Correction (April 16, 2018 at 12:30 p.m.): A previous version of this article stated Fisher would perform at Trackside Festival. Fisher is not performing at Trackside Festival. This article has also been updated to clarify details of Fisher's career at Western.