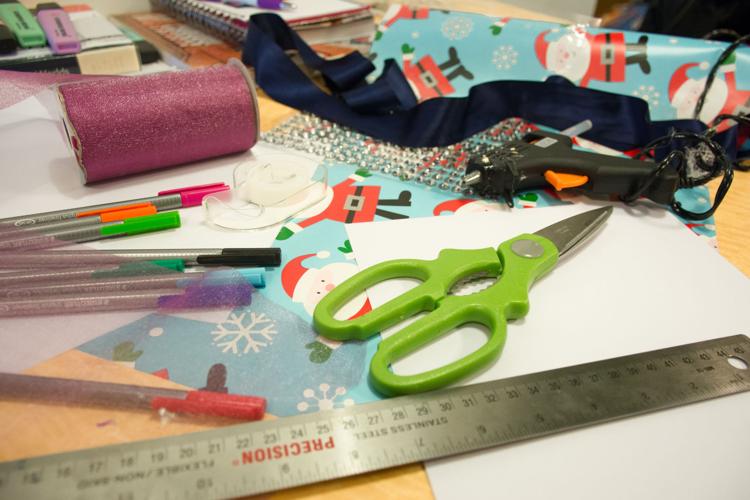 Mustangs, it's that time of year again: empty wallets. This means scrounging through pockets, couches and backpacks, hopefully stumbling on a little bit of cash. Here's how to make it through the holidays without busting your bank account.
While the season is largely about food, presents and twinkling lights, its most important goal is to spread that iconic festive love we see in all the holiday blockbusters. And what better way to do that then throw away the materialism of gifts and, instead, bring in some sentimental value? 
Sentimental and homemade often go hand-in-hand, and luckily, there are several suitable options.
"I like sentimental or meme gifts from close friends," says Sharon Low, second-year medical science student. "I'm not picky. Honestly, gifts are always nice."  
Absolutely broke? Give your friends and family a coupon book they can redeem at any time during the year. "One free meal made by yours truly" or "Basement deep-cleaning service" are just a few possible options. For added sentimentality, pinpoint tasks your loved ones dislike doing most and take some of the stress off.
You could also write a few personal letters. "Open when you're feeling down," "Open when you need a dose of Christmas spirit" or even "Open when you feel like you need a hug." Enclose photos, letters or little tokens of a memory into an envelope for a thoughtful, long-lasting present. For just a few extra bucks, pair the letters with chocolate bars or hot cocoa for a sweeter touch.
"I give a homemade card no matter what, but if I'm broke, I'll add a homemade gift to that, an arts craft or a collage," explains Olga Nova, second-year medical science student. "Most people like the cards.… I try to give them to people I'm closest to — they appreciate it the most."
For a little more cash, you can spend about five dollars on a small scrapbook or photo album. Fill the books with pictures, write down the memories associated with them and, voila, a cute, thoughtful and touching keepsake your friends can flip through and treasure. 
"My girlfriend and I are very sentimental,… so for Christmas, without knowing, we each gave each other a box of cute things.… For Valentine's Day, we both gave each other a collection of memories. She gave me a photo album, and I gave her a box of ticket stubs and things from our dates and trips together," says Turner Tobin, a second-year computer science student. 
With ten dollars or so, you can try your hand at decorating wooden chests from the dollar store to make personalized jewelry boxes, candle stands or cute storage containers. You can fill the box with photos, keepsakes from the past and their favourite candy. Your loved ones can cherish a memory box that they can fill as time goes on.
"My mom made me a blanket. It's like a mix of functional and sentimental. I use that blanket literally all the time, but also, I love it more because my mom put time into it — made with love, I guess," says Tyrese Walters, a first-year music student.
But sentimental just may not be your thing. While you can try your hand at DIY practical gifts, like knitted mittens or painted photo frames, you can also hit up your local thrift stores to find gag gifts, clothes or silly holiday-themed decorations.
Have a lonely friend? Buy them a "Grow your own boyfriend/girlfriend" kit so they can plop it some water, let it grow and have company for the seasonal markets.
There are endless possibilities! This gift-giving season doesn't need to mean going broke. You just have to find some creative, affordable ways that both you and your loved ones can enjoy the holiday season.