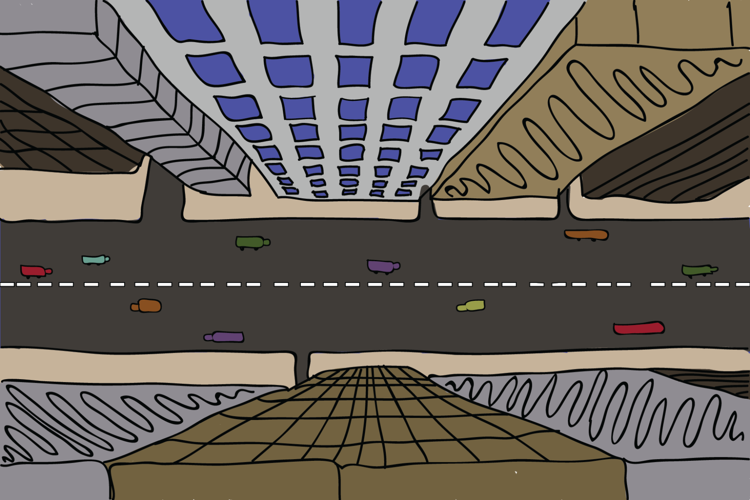 You're on the edge of a cliff. The view is serene, your nerves are calm. Then you think, "What if I just jumped."
The intrusive thought pushes past your peacefulness and you instantly recoil from the words as you step back from the edge.
The l'appel du vide, or in English, the "call of the void." It's that feeling you have when you're standing in a high place and you consider the possibility of jumping. Or it's the intrusive urge to swerve into oncoming traffic, regardless of if you want to do it or actually end up doing it.
As of today, there is no definite answer or explanation for the feeling but there are theories.
This theory explains that we are simply trying to understand our freedom. The idea that we have a choice in life or death.
Not to mention, the urge to self-sabotage is purely human, so thoughts of "ending it all" are not abnormal to have.  
You're on the edge and you're scared. Your fear tells you there is a present danger and the way to avoid it is to jump.
It's a gamble — the future gain or loss doesn't feel immediate so instead you weigh whether you should avoid the present danger. Akin to your flight or fight reaction, your body makes a decision. 
The call of the void is the mind's way of appreciating life.
The theory focuses on a mix between the unconscious and conscious. Imagine walking on a high ledge — you suddenly have the urge to step away from it although you were in no risk of falling. Consciously you weren't thinking of jumping, but unconsciously, you may have wanted to. In this case, your internal desire to live surpassed your desire to leap.
The high place phenomenon reflects the individual's internal cues and the innate desire to live. It's essentially an internal alarm telling you to "be careful."
Ultimately, we know the call of the void exists but experts are still at a loss as to why. While the aforementioned theories supply possible explanations, the only thing we can be sure about, while daunting is that it happens and there is no reason to be afraid.