Seeking shelter
While most Western students look for rentals, other Londoners aren't so lucky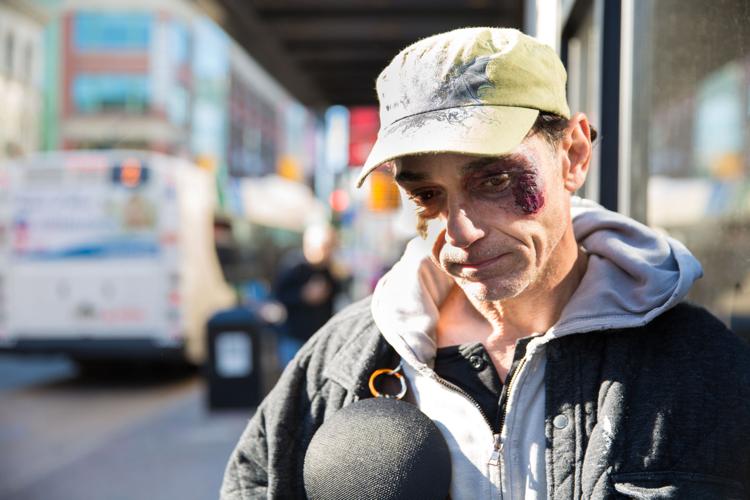 CAUTION: Contents in the story may be considered unsettling.
Thresaliana Ford struggles to remember her name. She can't remember what her kids look like and questions if they were ever her kids at all.
As a person living with severe mental health issues, Ford and her experiences with homelessness are not uncommon. Research shows that mental illness disproportionately affects individuals who are homeless compared to the general population, contributing to the cycle of poverty.
Ford speaks plainly about her situation. "This is hell," she says.
She mentions an unstable relationship with her boyfriend in her last apartment. Ford says the way he treated her makes her think not all people are human. She also recounts violence in the home as a child. Her father would smack her in the head and face and give her "hard spanks."
"There was a point I remember he was good to me," Ford recalls of her father. "Then he started falling apart."
Many days, she relies on her faith. "I use Jesus because I know he went through hell, … and if he went through hell, then I know I can get out of hell sometime."
Looking at the comic book store across the road, she excitedly notes pictures of Superman and Astroboy but wonders about the identity of another character.
Upon seeing a picture of herself, she wonders the same thing:
"Is that me?" She asks.
---
As Western University students, the housing challenges most of us face revolve around who we're going to live with and where we're going to live. An apartment with two friends or a house with five? South side or downtown?
These are choices London's homeless population cannot relate to. As we lead our campus-focused lives, there are others in our community —  some as young as 16 — experiencing something much different. Broken homes push people to the streets, and the streets are no place worth calling home.
Ford's story is not an anomaly. Abuse and trauma contributes to nearly 50 per cent of London's homelessness. The Canadian government's review of homelessness and family violence indicates that family violence is "quite common" among homeless people, especially women and children.
"The vast majority who enter homelessness is due to some form of violence in the domestic situation … [like] physical, emotional or sexual violence," explains Abe Oudshoorn, an assistant professor of Western's nursing department and an employee of the London Homeless Coalition.
London's homeless population is also getting younger. Research shows the youngest age of independent youth who access shelters has decreased from 18 years old in 2011 to 16 years old in 2016.
To combat this issue, Youth Opportunities Unlimited is building London's first youth-specific homeless shelter. While Oudshoorn is pleased about the project, he also acknowledges that a need for such a shelter is symptomatic of larger issues in London.
While London has fewer people on its streets than in the past, the rate of overall chronic homelessness has increased, and it takes those on welfare almost twice as long to no longer rely on the program as compared to a decade ago. Rapid intervention for youth is especially important. Once people are on the streets, Oudshoorn says that exposure to hard drugs and unstructured living can lead to addiction and unhealthy living practices. Without quick intervention, it can be difficult to realign youth with safe living conditions and habits.
Shelters are designed to offer reprieve from such conditions for both youth and adults. Mission Services of London Ontario has operated in London since 1951. They have 150 staff and hundreds of volunteers. Connie Spuria, communications and public relations manager at MSL, explains their programming is targeted at engaging those "at-risk of homelessness" before shelters become necessary. Up to 220 people use their shelters on any given night. Spuria says family shelters are currently up to 40 people over capacity given an increase in migrant families requiring assistance.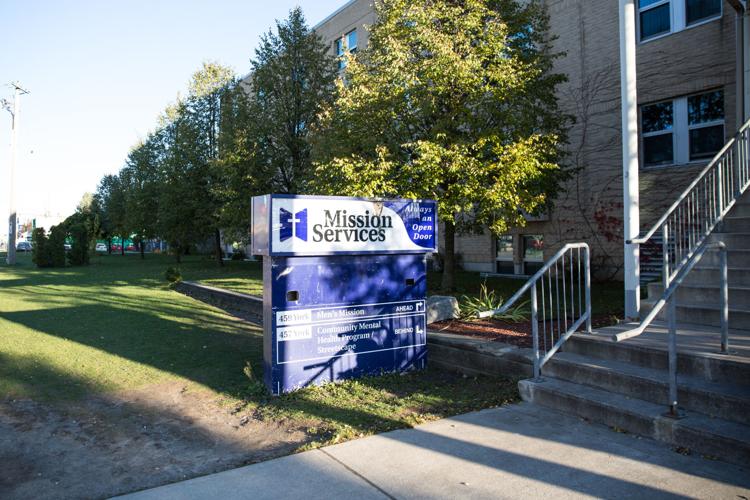 50-year-old Robert Andre says shelters are not an easy option.
Andre says people are hard to get along with in shelters. They try to strong-arm him for money. He's also constantly surrounded by drug abuse when he's around other users, which he admits makes it difficult to quit drugs.
Marijuana and crystal meth help him cope with reality. "You're constantly exposed to violent traumatic events," he says. Even with social assistance from local groups, he says the Ontario Works allowance of $375 a month isn't enough to get him by in his own place.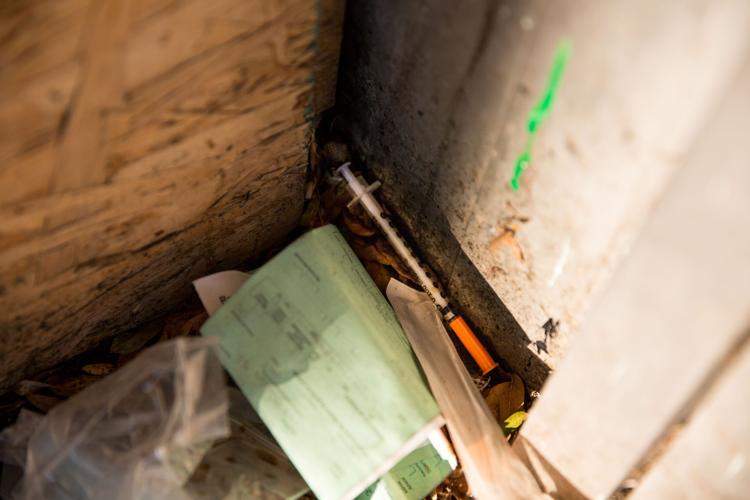 Andre doesn't mention shelter issues. He says it's better to live with the situation than tell someone and be deemed a snitch. But this creates a scenario where he's choosing between the challenges of shelter-life or street-life.
As someone who never expected to be homeless before this year, he chooses the shelter over the street's uncertainty.
There isn't an obvious way out for Andre or any other homeless person. Reengaging with society and restoring social networks can be the difference between a week and a lifetime on the streets.
---
For Western's part, organizations such as Habitat for Humanity Western and Food Support Services attempt to engage individuals at risk for being homeless.
HHW builds homes for Londoners whose homes no longer fulfill their spatial needs, such as a family of six living in a two bedroom apartment. They also volunteer with other organizations throughout London, providing assistance in a variety of sectors.
"Basically wherever we can help, we do help," says president Cory Soininen.
FSS coordinator Pearl Wang explains that the service is a food bank for undergraduates who display sufficient need. It is accessible through appointment, Facebook or hardcopy form from the FSS office. Wang says the program's goal is "increasing food stability while reducing food insecurity."
On a larger scale, Oudshoorn feels policy is the answer to effectively addressing homelessness. He says the issues within homelessness are similar across Canada, but their individual communities tackle these issues differently. Oudshoorn also thinks London is on the right track. In March, MPP Deb Matthews said her government along with the City of London hopes to eliminate homelessness in London by 2025 by improving housing-related supports. The city alone has budgeted close to a million dollars to increase the housing allowance for London's chronically homeless.
For Londoners living on the streets, there is always a way out. Finding it is the challenge.
Julian Verfaillie, 30, knows how lucky he is. He was rescued from homelessness by his best-friend, Dee.
He had a difficult upbringing, socially. He says he was obese and a loner. Art and music were his only reprieves, and they continue to be so.
Now living on disability insurance, Verfaillie is a self-proclaimed thrifter, and he is content. There's no longer the fear, the trauma or the instability.
For him, there's no longer the streets.
As a gay man, he found the streets particularly hard. Sleeping in shelters made him fearful of homophobic violence. Although, nothing ever occurred, but he recounts nights feeling like he was in danger when he closed his eyes.
Now he has a new dream: building The Serenity House, an LGBTQ+ shelter a block from his home. It would be the first of its kind in London, supporting a vulnerable population which makes up at least 20 per cent of homeless youth. 
Verfaillie wants change through empowerment. 
"The main thing is we inspire people to believe in themselves," says Verfaillie.