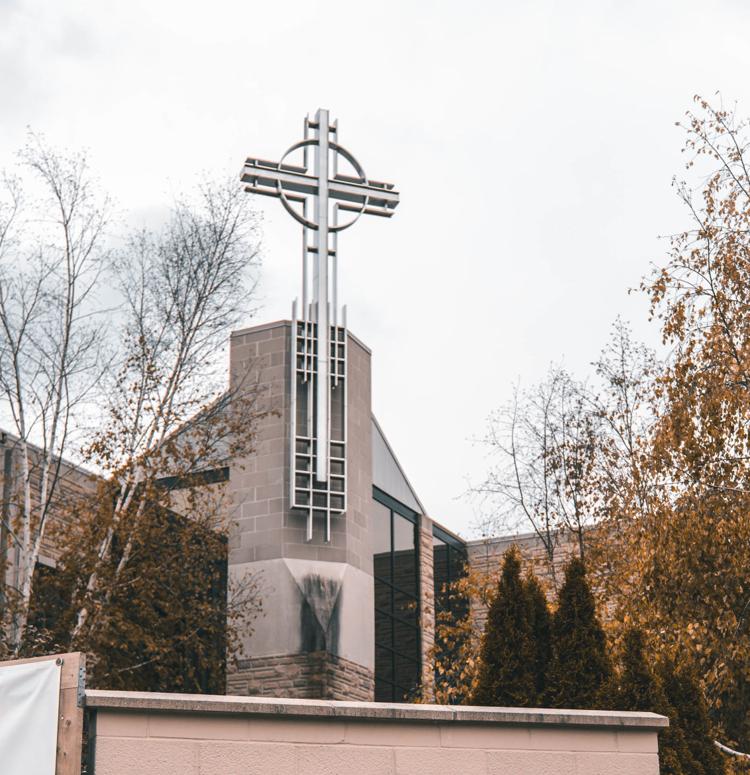 Sex. Only a three-letter word, yet one that carries so much weight and meaning in today's society. Human interactions throughout history have been marked by sexuality. Wars have been started over sex (*cough cough*, Helen of Troy). Being that sex is such a huge part of our lives, it's only natural that religions would see fit to address how sexuality should fit into them.
Religion is something many see as archaic; however, a 2011 study showed that 76 per cent of Canadians considered themselves affiliated with a religion. Despite being an overall more "modernized" population, religion is still an institution for many Canadians and could go so far as to influence their sex lives 
So, how Fifty Shades does religion get? Pleasure, pain, anal, bondage, oral — imagine asking these to a clergy member! These sex acts are taboo but, at the same time, not completely uncommon in everyday language. Interestingly enough, while sex has probably changed a lot since the holy texts outlining the Jewish, Islamic, Christian and Hindu faiths were written, they all have guidelines surrounding raunchier sex acts.
In Judaism, pretty much anything goes (technically speaking), as long as sperm ends up in the vagina and the act of sex occurs within the confines of marriage. However, sex is considered very holy in Judaism, so being respectful and considering the holiness of the act is important, leading to a more reproachful position regarding "dirty" sex. Nechamie Silberberg, co-director of the Chabad House at Western University, touches on this idea.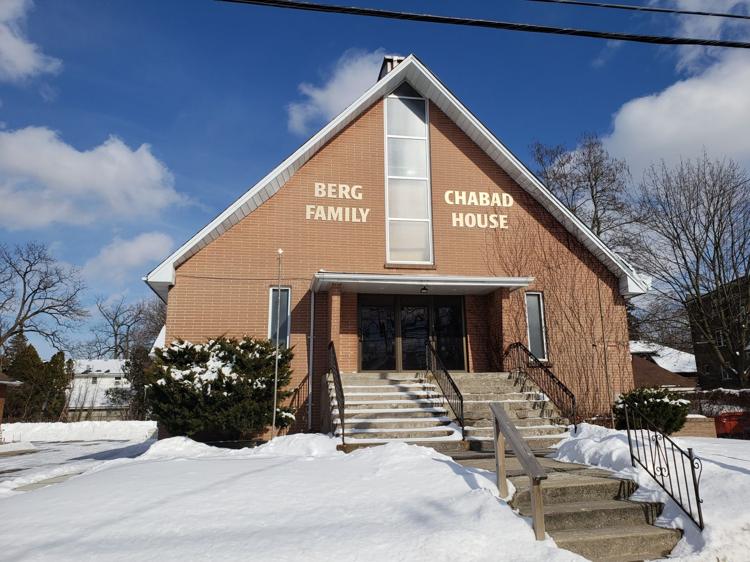 "When you hear the word sex, it's not thought of as a clean word. We in Judaism recognize that as much unholiness that there is connected with the word, there is holiness as well," she says.
This brings us to an interesting view on sex that vastly differs from the appetitive and primitive sex often advertised in the porn industry — sex is holy, and it is sacred. In the religion of Islam, this view of sex is mimicked, yet the underlying reason of its "holiness" is different from Judaism.
"When [sexual] acts are fulfilled in a manner that is permitted and is conditioned, it can bring one to a higher state," says Abd Alfatah Twakkal, imam of the London Muslim Mosque. "This, for Muslims, can be a reminder for what is to come in the hereafter. People limit [sex] or reduce it to something that is solely of the physical nature, when in fact, it does have deeper meaning." Sex in the Islamic tradition, then, acts in a way to bring you closer to god. This leads to more clean-cut laws in regards to some taboo sex; more plainly, anal is generally a no.
The holiness echoed in Islamic and Jewish faiths diverges when we look at Christianity. Sex is looked at as a material attachment, like food or clothes, that can actually serve to bring followers further from God. St. Paul, who wrote much of the New Testament, preached celibacy when possible, for it allows one to concentrate on their spirituality. While acceptable within the confines of marriage, much of the New Testament warns against the dangers of "sexual immorality."
The relationship between sex and God differs in Judaism in that sex can allow you to almost mimic god. Nechamie describes sex as "essentially bringing life into the world," and since God is the creator of life, sex allows you to approach him in a transcendental way.
Pleasure in sex is not overlooked by Islamic, Jewish or Hindu faiths and is actually considered very important — especially the woman's pleasure in Judaism and Hinduism. Hinduism attributes meaning to pleasure derived from sex, in that it is one of the religions' four human aims.
Yet physicality is not the most important aspect of sex in any of the four religions at hand, outlined by Rabbi Mordechai Silberberg, director of Western's Chabad House: "Uniting is a buildup of many other facets of the relationship: respect, how you treat one another, acting selflessly and then, when they come together in one union, that's the climax." That sounds like a pretty incredible climax to me!
Religion is something that is ever-present, and the holy works, whether from the Torah or the Quran, the Bible or the Vedas, hold value. Yet, it is important to acknowledge that the world has evolved, people have changed and what is accepted has shifted drastically as well. At the same time, perhaps looking at sex as more than just a bodily transaction could make it more meaningful and, in turn, make it better.