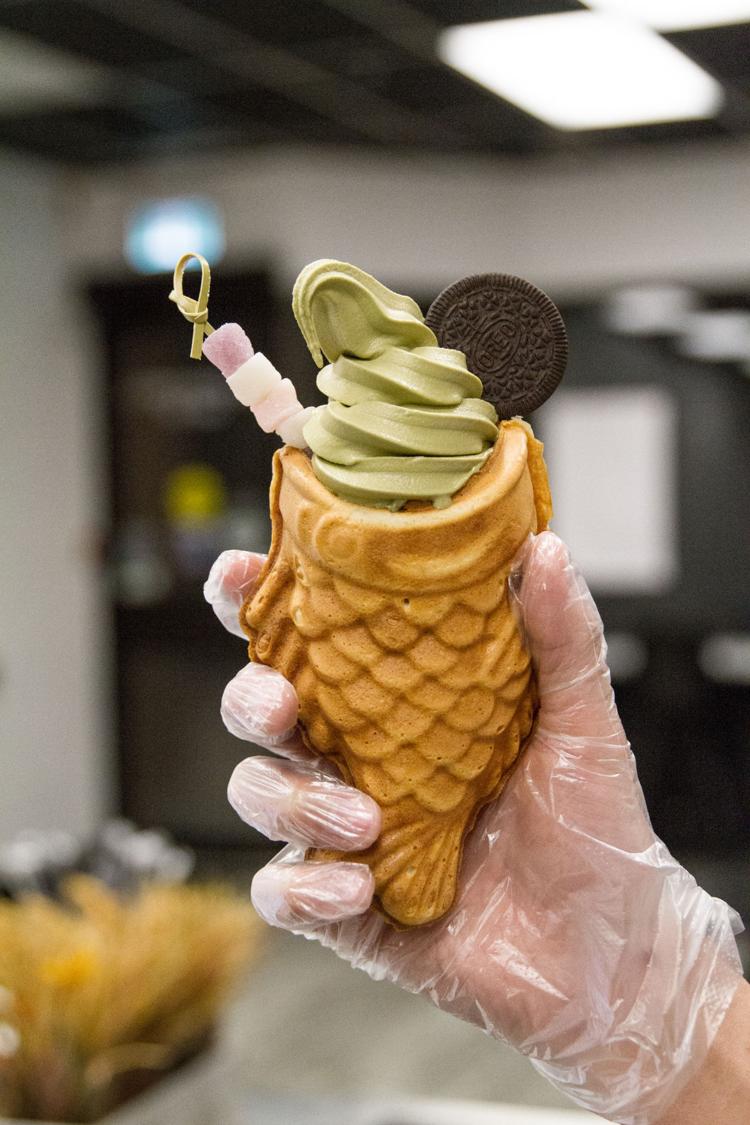 Dessert, board games and yummy drinks: Teavolution is a unique hangout spot that's revolutionizing London's sweet tooth scene.
Teavolution's clean black and white theme is also sure to enhance your Instagram feed. From their faux-marble tables to the white brick walls, this café is the perfect spot to relax and unwind.
The most popular menu item right now is taiyaki, a Japanese waffle cone shaped like a fish, stuffed with your choice of red bean or vanilla filling, chocolate or banana pudding. It's then topped with matcha green tea ice cream and decorated with an Oreo cookie and mochi — a soft, mini rice cake.
"[Taiyaki is] everywhere on Instagram," says Jacky Chan, co-owner of Teavolution. "That's how a lot of people are finding out about us; they're coming in for that specifically."
Despite being a relatively small business, the startup is bringing in a lot of customers. Students, especially, are coming in to try it.
"I wanted to try taiyaki.… I heard about it from my roommates," says Alan Wong, a fourth-year medical science student, who recently went to Teavolution for the first time. "It's a pretty unique place, and London doesn't have another place to try this stuff."
Teavolution also offers a wide range of cold and hot drinks, like Italian sodas, slushies, smoothies, herbal teas and hot chocolate, as well as cakes, pies and other pastries. 
What makes Teavolution unique, besides their taiyaki dessert, is that customers have a lot of freedom to customize their drinks. Customers are free to mix flavours such as coconut and taro or green apple and honeydew.
Chan started the business last November with his girlfriend, Vanessa Ao, a 23-year-old computer science graduate from Western University.
"There's nowhere to go except for clubs, bars and parties, and we weren't really into that," explains Chan. "So we decided to open a place where students can come hang out later without having to go out drinking."
Teavolution also sponsors some of Western's clubs, including the Vietnamese Students' Association.  Chan and Ao are enthusiastic about enriching the university student experience.
If you're in a rush, you can pre-order for pickup on their website or order through Uber Eats.
"We're not a chain, so we have the freedom to go above and beyond in helping customers out," says Chan.