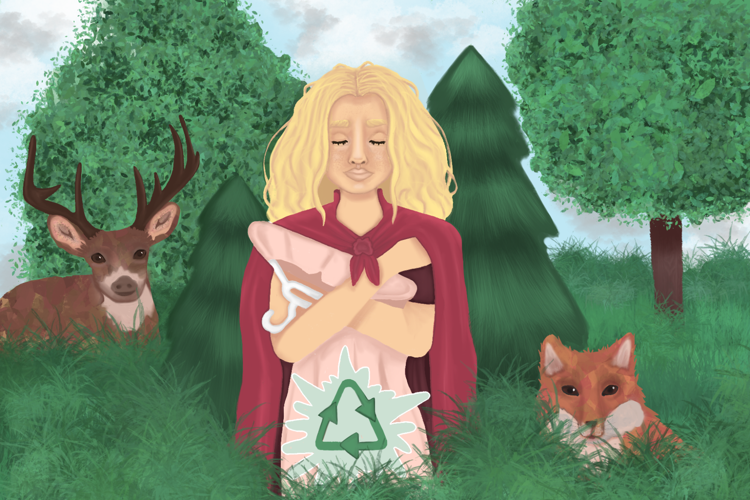 Gone are the days where students fawn over $2000 Gucci purses — now, we applaud $10 basics that are meant to be worn for less than a season. With the short attention span of consumers and a focus on social media influencers, the fashion industry is turning to fast fashion.
Fast fashion, a term coined to describe the quick turnover of fashion styles, is dismantling decades-old practices of developing new lines and pieces to reflect societal development, to instead now take only weeks to satiate instant consumer desire. This concept is rooted in impulse and quantity over attention and quality.
Fast fashion started in the 1990s, when the first Zara opened in New York City. Since then, brands like H&M, Forever 21 and Shein have dominated both the in-person and online shopping experience for young consumers. In 2019, the fast fashion industry was worth $36 billion US dollars.
The transition from high quality and curated wardrobes to cheaply made and easily discarded clothing has become socially accepted. However, in pursuit of cost savings and easy trends, consequences on the environment, labour industry and small businesses are often ignored.
Canadians throw out 81 pounds of clothing annually and contribute to high levels of water contamination and carbon emission from the process of making the clothes. The fashion industry is also one of the most labour-dependent industries in the world, notorious for using sweatshops in South and Southeast Asian countries to produce clothing inexpensively and fast. 
In light of detrimental effects on the environment and humanitarian concerns, small businesses help combat the issues the fast fashion industry is built on in this age of hyper-consumerism.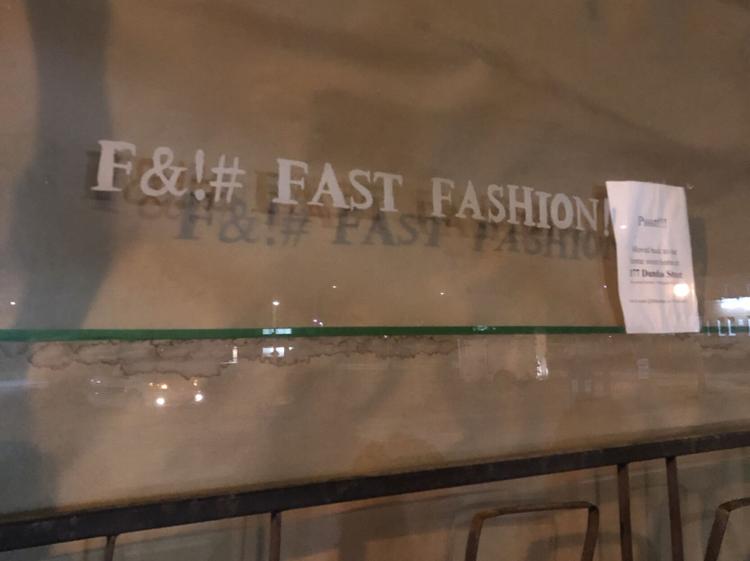 Carina Schiappa, a fifth-year BMOS student, is trying to combat the fast fashion industry by creating sustainable, one-of-a-kind pieces for her clothing brand CARINA.
"Fast fashion has production increases and high volumes, to make it low cost and cheap, and these were all things I wasn't looking for," Schiappa says. "I wanted high quality, ethical, sustainable clothing."
Schiappa got the idea for her brand after her family cleaned out their closets and she took some of the old clothes to sew with.
"I would pick and sort through individual pieces that would look cool together," Schiappa explains. "I sewed them together, posted it to my Instagram story, and then people said 'hey these look really cool, you should do something with this' and I decided to make it into my own brand."
Since then, Schiappa does weekly drops on her website with anywhere from six to 10 unique pieces, made for all shapes and sizes. She's amassed over 1,000 followers on her company's Instagram page, with each post garnering hundreds of likes.
"I try to push for good quality, unique, one-of-a-kind, so I'm hoping to get people who buy clothes from like Zara to buy something that would last for a long time that nobody else has," Schiappa says. 
Schiappa argues that sourcing where the items are coming from is just the start for consumers looking for sustainable and ethical clothing.
"So many people are buying stuff from Shein and all these massive online stores that sell clothing for 10 dollars a top, and girls would be like 'oh this is a bar top,'" says Schiappa. "I think people need to be more responsible when sourcing where their clothes come from, because in the long run, it's not worth buying something you're only going to get a couple wears out of."
Schiappa mentions that consumers can look at the "About" pages on a brand's websites, as they will usually mention where their items are sourced. Consumers can also revert back to "slow fashion," the traditional method of the fashion industry. Most producers of slow fashion have an increased awareness of environmental impacts, labour and consumer demands.
Staying trendy seems to be the priority and so fast fashion dominates. But, the next time you're scrolling through Shein and find shorts for $12, take a second to think about where they came from and how they might affect our future.